Windows 11 to Drop the Blue Screen of Death?!
---
---
---
Mike Sanders / 1 year ago
The 'Blue Screen of Death' is something that has struck terror into the hearts of Windows users for many years now. Although, when I stop to actually think about it for a moment, I'm not sure I can entirely remember the first time I personally encountered it. I mean, I think, to my best recollection, that it made its debut with Windows XP. And considering that I actually both purchased and used a copy of Windows Me, although I don't recall seeing the BSOD once in that exceptionally crash-happy OS, I do stand to be corrected.
Anyway, putting that trip down memory lane to one side, following a report via TechSpot, it seems that the 'Blue Screen of Death' might be coming to an end when Windows 11 is released later this year!
Love the new "blue" tone 👌😅🤦🏻‍♂️
Third attempt is the charm, fingers crossed 🤞 #Windows11 #BSOD #GSOD pic.twitter.com/3nEyqbCmjH

— João Coutinho (@Joao_Coutinho) June 28, 2021
Windows 11 Scraps the BSOD?
Although opinions currently differ, many users are claiming that when a deliberate crash is created in the early release build of Windows 11 (which apparently is harder than you might think for what many would presume to be a relatively unstable OS given its early-doors appearance), rather than the traditional 'BSOD', this has now been changed to the 'Green Screen of Death'.
Even more interesting though, through a very light tweak in the registry, this can also be turned into the 'Black Screen of Death'. Anyway you look at it though, the overwhelming opinion is that with this new operating system, Microsoft is going to look to tweak the exceptionally familiar 'BSOD' screen with a new colour pallet.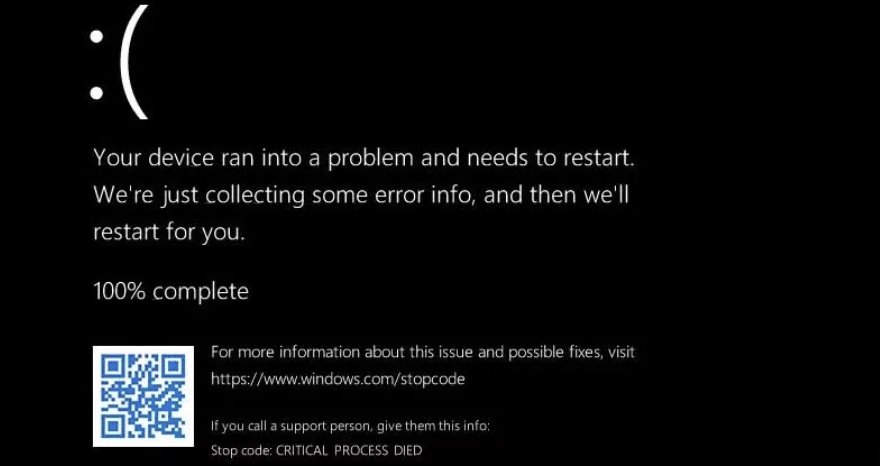 What Do We Think?
The BSOD is, for those of you unlucky to have never encountered it, a rather generic message basically telling you that something has gone wrong with your PC. In terms of specifics, however, it's largely unhelpful. Albeit in most instances, and certainly, not all, the BSOD largely appears due to an overclocking issue (generally RAM related). However, with these new colour schemes in mind, perhaps this is Microsoft tinkering with the possibility of 'colour coding' the error so the user might have a better understanding of exactly what has gone wrong.
On the whole, however, I think more than anything, the hope is that early adopters of the Windows 11 operating system will not have to find this out for themselves. Albeit, we suspect that there will undoubtedly be a few bumps in the road as there will certainly be a few kinks that need ironing out!
What do you think? Are you planning to upgrade to Windows 11? – Let us know in the comments!