Windows 7 Usage Remain Strong–Gains 22% Share on Steam
---
---
---
Ron Perillo / 5 years ago

Microsoft is struggling to further extend Windows 10 market share. They even resorted to quietly extending the free update until December 31, 2017 from the original July 2016. Even in the most recent October Steam hardware survey, Windows 10 64-bit has lost a significant amount at -18.16%. Windows 7 64-bit on the other hand suddenly gained 22.45%.
Large Influx of Chinese Gamers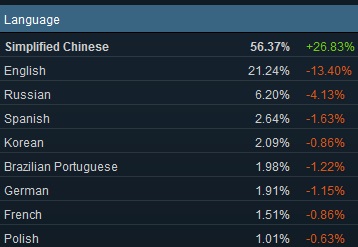 Looking at October's stats, especially the language usage, Simplified Chinese jumped by as much as 26.83%. This now accounts for 56.37% share on the platform which is the majority.
According to Steam Spy, the major bump in Chinese users has to do with PlayerUnknown's BattleGrounds. Even as US players are dropping out from the game, more and more users from Asia are joining in. In fact, the bump in PlayerUnknown's BattleGrounds user base is directly attributed to players from China playing. US players only account for less than 1.5 million, while China is approaching 6 million player-count. PlayerUnknown's BattleGrounds has now sold more than 13 million copies worldwide, which makes almost half the players exclusively from China.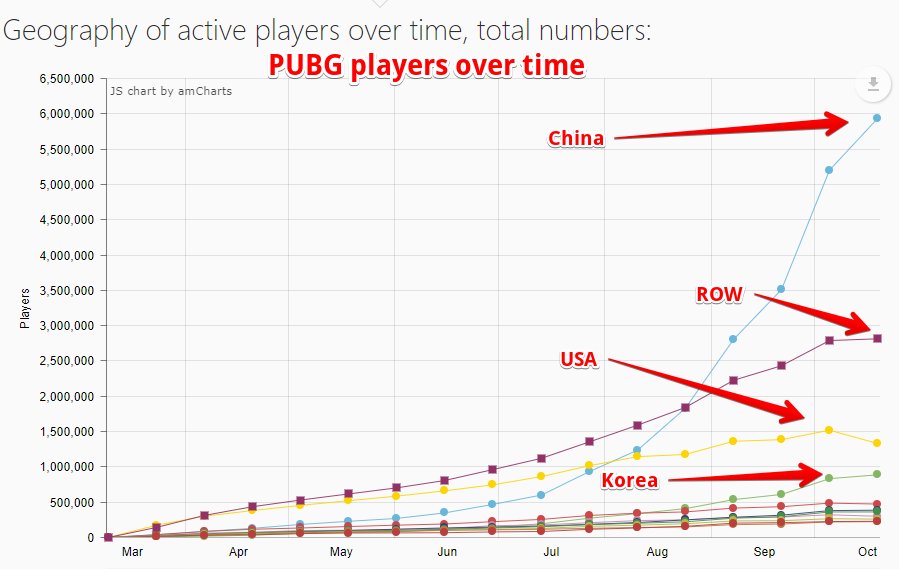 Now at least Microsoft knows which market to target to push their Windows 10 user base up. There was also news of the Chinese government banning PUBG, but that is not likely to happen considering how big the game is. They will most likely just strike some sort of deal which would allow the game to continue in the country.