Here Is Why Windows 8.1 Gained a Big Lead Over XP and Why It Matters
---
---
---
Gabriel Roşu / 8 years ago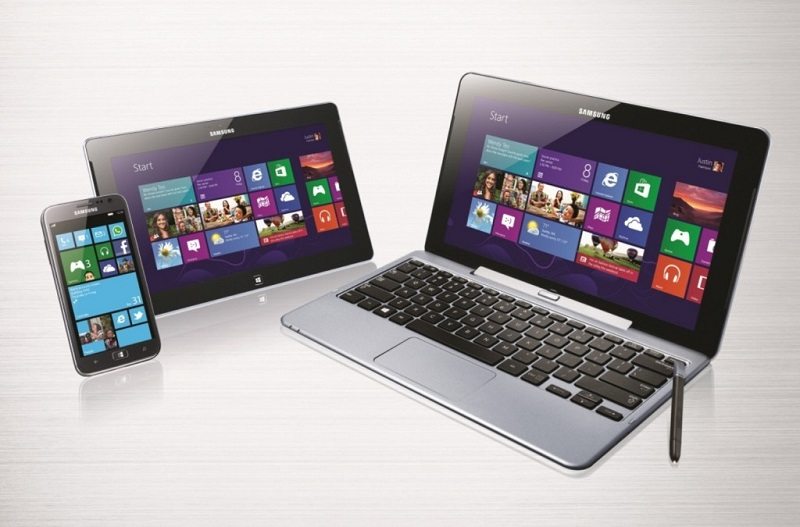 I know most people who loved Windows XP still stuck with it, even if Microsoft dropped support for it back in April 2014. The people who upgraded went to Windows 7, which now has the majority shares between all OS'. But why does Windows 8.1 need to be in front of XP?
Ok, the main reason XP needs to be something of the past is linked to its legacy security flaws. Since there is no more support, the remaining security issues can be exploited by everyone out there and you are pretty much using something you know you shouldn't. But still, people are using it and it may pose a high security threat to anyone on the same network as an XP user (not to mention the user himself).
However, statistics show that Windows 8.1 now has a big lead ahead of XP. Statcounter shows that Windows 8.1 is roughly 5% ahead of XP and Netmarketshare shows only a 1.14% increase in usage. The big gap between the two services is due to their methods of analysing different OS' and browsers out there, but it still shows promise.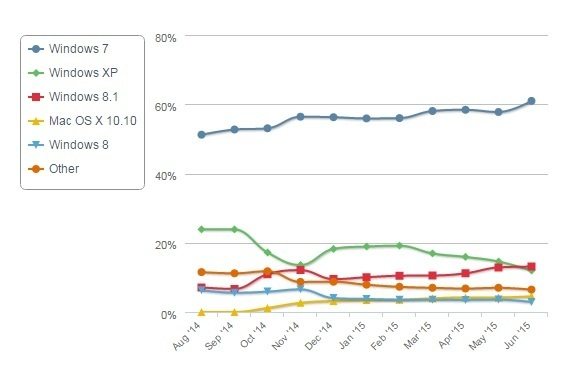 While people are adopting real quick the 60.98% market share is still dominated by Windows 7 users. This is a big thing and the reason this matters is that it shows a view of how many people will adopt Windows 10 once it gets released. While we see a lot of XP users moving towards the newest Windows 8.1 release, the same cannot be said for Windows 7 users.
In my opinion, Windows 10 would bring a lot of features and restructure the user interface to something more familiar that is now found in Windows 7. However, the number of users upgrading to Windows 10 will be quite interesting to view as will mark a big turning point. Windows 10 is designed with a lot of new cloud services and business-oriented software in mind, as well as a lot of new and interesting features for the users themselves. The question is, will it be enough to change people's minds about new software upgrades?
Thank you PCWorld for providing us with this information