Windows 8 Experiences Slowest Rate Of Growth In July
---
---
---
Ryan Martin / 8 years ago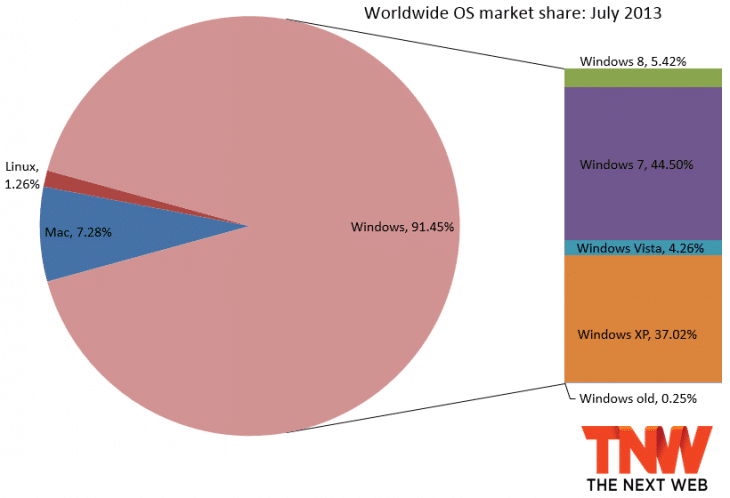 Windows 8 experienced a bit of a boost last month with the release of the Windows 8.1 preview but now that all the excitement has died down a bit the latest current OS from Microsoft has returned to slow growth. In fact it recorded just 0.32% of growth during last month according to Net Applications. Windows 7 grew by 0.13% in the same month while Vista dropped 0.35% and XP dropped 0.15%.
Despite Microsoft's best efforts it is struggling to overcome the inertia of the PC market. Windows XP and Windows 7 still both dominate with 37.02% and 44.50% respectively while Windows 8 is barely struggling to do much better than Windows Vista.
In the grand scheme of things Microsoft also experienced a 0.06% decline in overall market share between June and July losing some ground to Mac OS and Linux.
While every month Windows 8 does grow and has been growing consistently for a while, Microsoft is unlikely to be pleased at how low the rate of growth is. By current rates it could take another year before Windows 8 passes 10% market share so Microsoft will really be counting on Windows 8.1 to give Windows 8 sales that kick up the backside it so sorely needs.
Image courtesy of TNW