Windows 9 OS Build 6.4.9788 Spotted Online
---
---
---
Ryan Martin / 9 years ago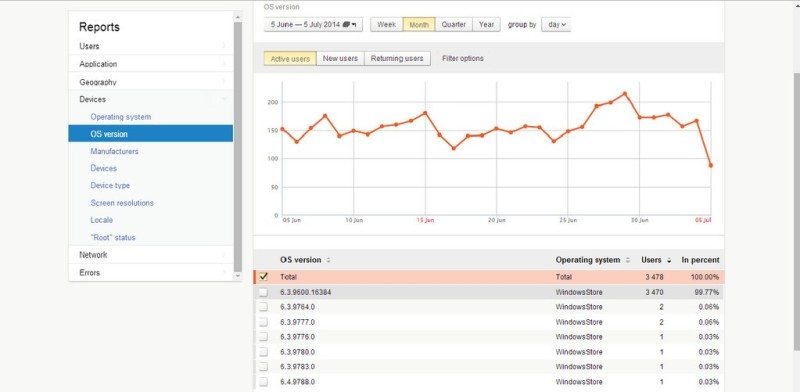 An image shared by Windows Phone 8.X and Windows 8.X developer Artem Shuba reveals that Windows 9 builds are already being tested. His proof is a screenshot of OS version details in the Windows Store app logs. The version pictured, 6.4.9788.0,  involves a switch from Kernel 6.3 (Windows 8.X) to Kernel 6.4 (Windows 9.X) which is believed to signify an operating system shift. This sighting adds fuel to the fire that Microsoft is planning to reveal the Windows 9 beta very soon, possibly at its Worldwide Partner Conference which starts on July 13th.
It was recently revealed that Windows 9 will get an overhaul for desktop users. Microsoft is rumoured to be doing away with trying to force the touch-based layout of Windows 8 onto all Windows 9 users and will instead design features specifically for mouse and keyboard users. With Windows 9 desktop and laptop SKUs will get a separate version of the OS which puts the Windows desktop as the main focus of the OS, it will also sport a mini-Start menu that is user-customisable. Furthermore, there is rumoured to be a total disabling of the Metro-style start screen and live tile interface, all those metro apps will just run as normal applications on the desktop. There will be a second version of Windows 9 for tablet and smartphone users on touch devices.
Stay on top of all our Windows 9 coverage right here.
Source: Artem Shuba (Twitter)
Image courtesy of Artem Shuba (Twitter)