Windows Phone Users To Be Given 20 GB of Free Skydrive Storage
---
---
---
Gabriel Roşu / 9 years ago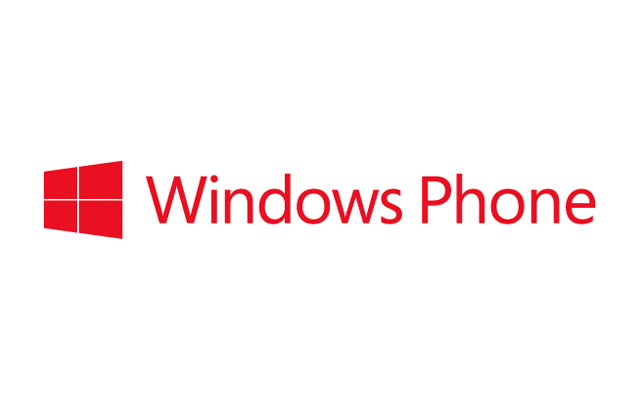 Microsoft made a move and made available 20 GB of free storage to all Windows Phone users, as a holiday season Christmas Special. All Windows Phone users will be able to claim 20 GB of free SkyDrive storage that's active for a year, so long as you click the link before the end of January.
The 20 GB of cloud storage is in addition to the free 7 GB, or 25 GB for early adopters, already offered by the service. If you happen to have an Office 365 subscription, you'll likely find yourself with over 50 GB of storage available in Microsoft's cloud. Even more if you claimed the free 200 GB for two years that comes with any Surface 2 or Surface Pro 2 purchase.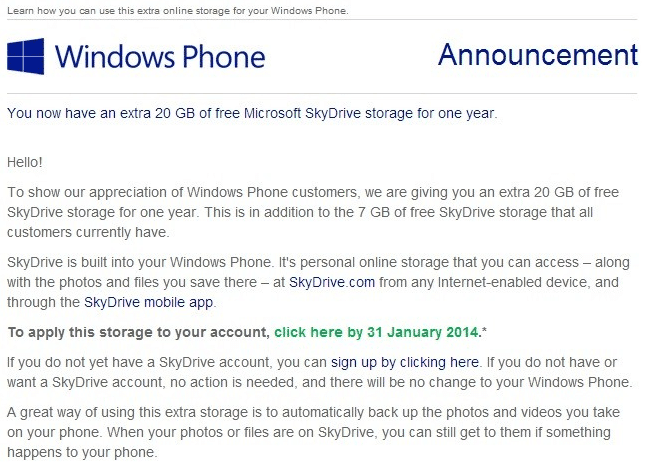 As a suggestion, one of the best uses for the heap of free cloud space is to enable automatic full-resolution backups of your Windows Phone camera photos over Wi-Fi. Smartphone photos, especially those taken by the 41-megapixel Nokia Lumia 1020, can occupy quite a bit of space, which is where the extra 20 GB can come in handy.
The offer is currently available for Windows Phone 8 users, but it should be available for the majority of Windows Phone users.
Thank you TechSport for providing us with this information
Images courtesy of TechSport