Windows Phone's 'Cortana' Personal Assistant Leaked In Short Video
---
---
---
Gabriel Roşu / 10 years ago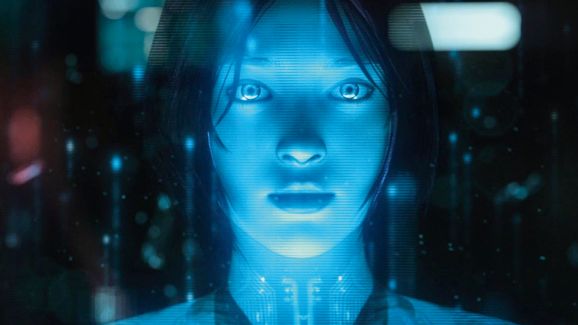 Previous reports highlight that Microsoft is working on a personal assistant, similar to Apple's Siri or Google Now, for the Windows Phone platform. Previous reports say that it is codenamed "Cortana" after the advanced AI seen in Microsoft's Halo game series.
The latest rumors and leaks about it comes in the form of a video which is said to show off a fragment of Microsoft's Windows Phone voice assistant feature. Unfortunately, the video quality is very poor. The person filming it shot only part of the screen as you can see, and to make matters worse, he did not even paused the track playing in the background, so you can barely hear the personal assistant's voice. It seems to be giving some sort of navigation instructions.
[youtube]http://www.youtube.com/watch?v=2WenVxycrvk[/youtube]
There are sounds and image features that leads us to think that it is a Windows Phone platform, such as the dings that alert the beginning and end of a voice action, and the typography patch the Segoe UI font found on all of Microsoft's Metro UI. There is not a lot to go on here, but if this is real, it shows what we should expect from the 'Cortana' project Windows is working on.
We still are looking forward for it to be shown off in April along with Windows Phone 8.1. We hope to see it perform at least simple search queries, navigation, appointments, etc.
Thank you Phonearena for providing us with this information
Video courtesy of Phonearena