Windows Store Refunds Call of Duty Owner over Multiplayer Fail
---
---
---
Ashley Allen / 6 years ago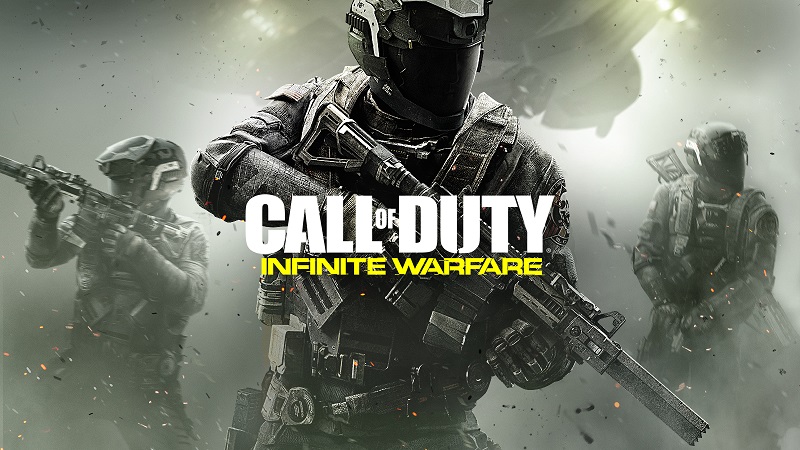 The annual Call of Duty cycle is here with this month's release of Call of Duty: Infinite Warfare – which comes with the remastered version of 2007's Call of Duty: Modern Warfare – and, while sales are 48.5% down on last year's Call of Duty: Black Ops III, it's one of the most popular new multiplayer games out, with 8,284 people playing multiplayer Infinite Warfare and 2,563 playing Call of Duty: Modern Warfare Remastered right now… on Steam, at least.
If you bought the two games via Windows Store, though, sucks to be you: you're not allowed to play against those ten-thousand Steam users, locked into a Windows Store customers-only ecosystem. How many people bought Infinite Warfare through the Microsoft's marketplace? Not many, it seems.
Reddit user hayz00s reports that his younger brother was one of the poor saps that bought Infinite Warfare through Windows Store. This is what he saw when he tried to find a Modern Warfare Remaster multiplayer game:
Disappointed by his inability to play against the thousands of fellow Call of Duty players, hayz00s' brother appealed to Microsoft for a refund, which he promptly received.
"It was very easy," hayz00s told Vice Motherboard. "He said they were very courteous and didn't give him any trouble trying to get the refund."
The Windows Store restrictions multiplayer in Infinite Warfare and Modern Warfare are listed on the Activision support page for the two games:
Q: Can I play Call of Duty: Infinite Warfare or Call of Duty: Modern Warfare Remastered for Windows 10 on Windows Store with my friends that are playing on another PC platform?

A: No, you can only play these titles with other users of Windows 10 on Windows Store.
According to Windows Central, Activision itself was responsible for the decision to lock-in Windows Store customers. "A source familiar to the matter recently informed us that the decision to segregate Windows 10 Store and Win32 PC platform players is entirely on Activision," Windows Central's Matt Brown and Jez Corden report. "There is nothing about the UWP toolset that prevents cross-play functionality, as seen with CD Projekt RED's upcoming GWENT card game."
Microsoft issued the following statement to Windows Central on the matter:
"We support cross-play between devices and platforms for partners who want to enable it."