Wired2Fire Diablo Elite GTX 1080 Gaming PC Review
---
---
---
John Williamson / 7 years ago
Introduction
---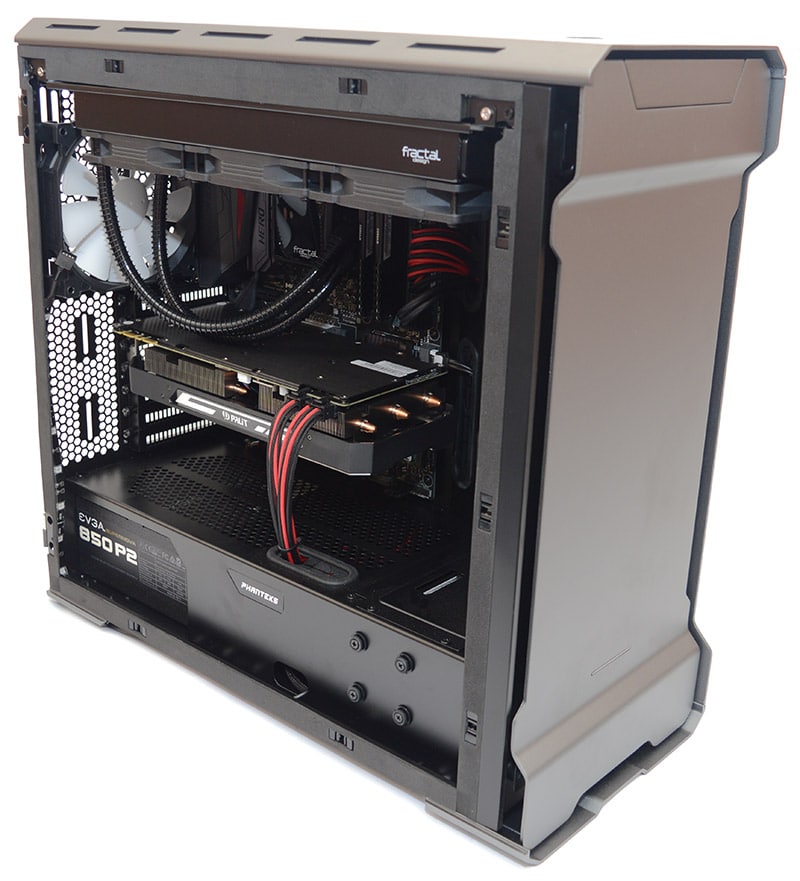 Wired2Fire might not be the most recognisable name among consumers but the reception from buyers is overwhelmingly positive and speaks for itself. According to the data on TrustPilot, the majority of reviews have the maximum five-star rating and thoroughly recommend the company's service. As a result, the end-user is able to select any system from their vast repertoire with a great deal of confidence. This is particularly the case when you consider each pre-configured build comes with a generous 3-year warranty. Wired2Fire works alongside a number of hardware partners to target competitive price points which make each system a compelling proposition.
Today, we're taking a look at one of the company's flagship gaming systems sporting an Intel Core i7-6700K overclocked to 4.6GHz, 16GB dual-channel 3000MHz DDR4 memory and the highly-acclaimed Palit GTX 1080 Super Jetstream 8GB. Not only that, the Wired2Fire Diablo Elite utilises an incredibly fast 512GB Samsung NVMe boot SSD and a secondary 2TB mechanical drive to store a large number of graphically diverse games. On another note, the CPU is cooled by Fractal Design's mammoth 360mm S36 liquid cooler which should be more than enough to cope with the thermal loads.The rig is powered by a platinum-rated EVGA PSU and the stock cables have been replaced with a braided kit.
This stupendous combination of parts is housed in the sleek Phanteks Enthoo Evolv ATX chassis. At the time of writing, the system has a retail price of £2099 and targets enthusiasts requiring the absolute best in performance. The question is, can it fulfil the extreme user's high expectations? Let's find out!
Specifications
Name: Wired2Fire Diablo Elite
Case: Phanteks Enthoo Evolv Gunmetal ATX
Motherboard: ASUS Maximus VIII Hero Z170
Processor: Intel Core i7-6700K Overclocked to 4.6GHz
Processor Cooler: Fractal Design Kelvin S36 CPU Liquid Cooler
System Memory: 16GB (2x8GB) Corsair Vengeance LPX 3000MHz DDR4 C15
Main Boot Drive: 512GB Samsung SM951 PCI-E NVMe SSD
Additional Storage Drive(s): 2TB Seagate Barracuda 7200RPM 64MB
Graphics card: Palit GeForce GTX 1080 Super Jetstream 8GB GDDR5X
Power Supply: EVGA SuperNova 850W Modular Platinum
Peripherals: N/A
Monitor: N/A
Optical Drive: N/A
Wireless: N/A
OS: Windows 10 Home
Extras: EVGA Individually Sleeved Cables Red PSU Kit
Warranty: 3-Year Return to Base (2-Years Parts and Labour, 3-Years Labour)
Price: £2099
Packing and Accessories
The Wired2Fire Diablo Elite arrives in a huge cardboard box with a cut-out on each side which ensures the package is relatively easy to carry. In theory, this should prevent the courier from lifting the item at an extreme angle and potentially dropping it leading to severe consequences. Also, the cardboard is fairly thick and managed to withstand the journey despite suffering from a few bumps along the way. Thankfully, the top portion is held together with a copious supply of strong tape which even extends over the sides to enhance the box's rigidity.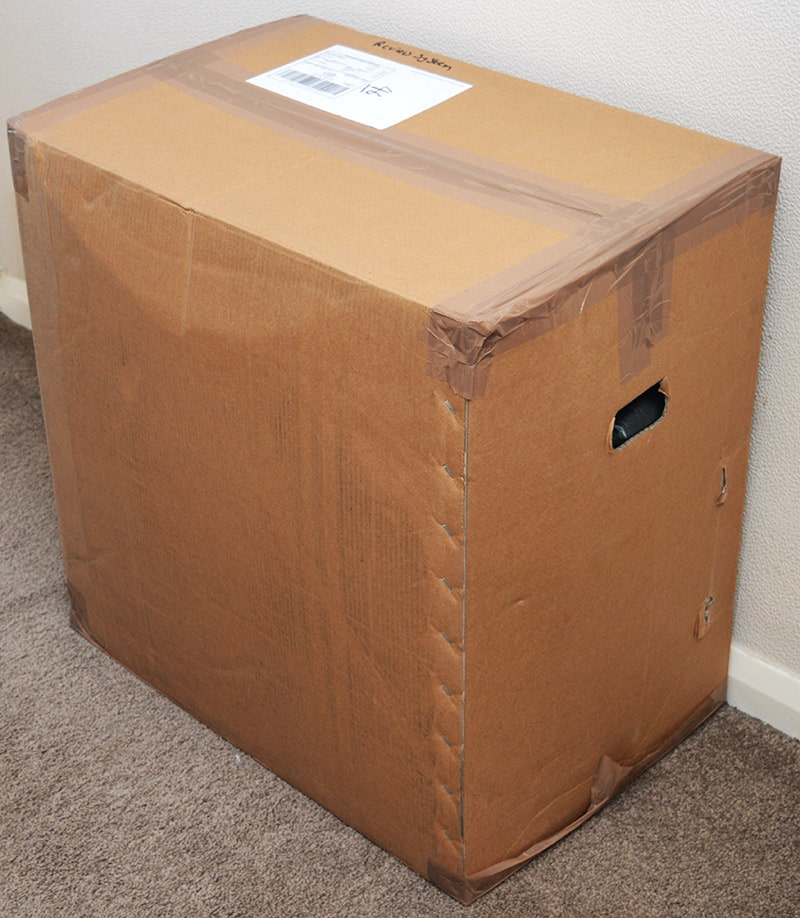 Once opened, it becomes clear that the main chassis box is protected by numerous air packs which offer superb cushioning. Initially, I was concerned because the Phanteks Enthoo Evolv ATX packaging contains a rather alarming tear and could indicate that some kind of damage had taken place. Thankfully, it's only a cosmetic issue and the system remained in perfect condition. This is a testament to the chassis box's foam inserts which resist a considerable amount of force in a small space extraordinarily well.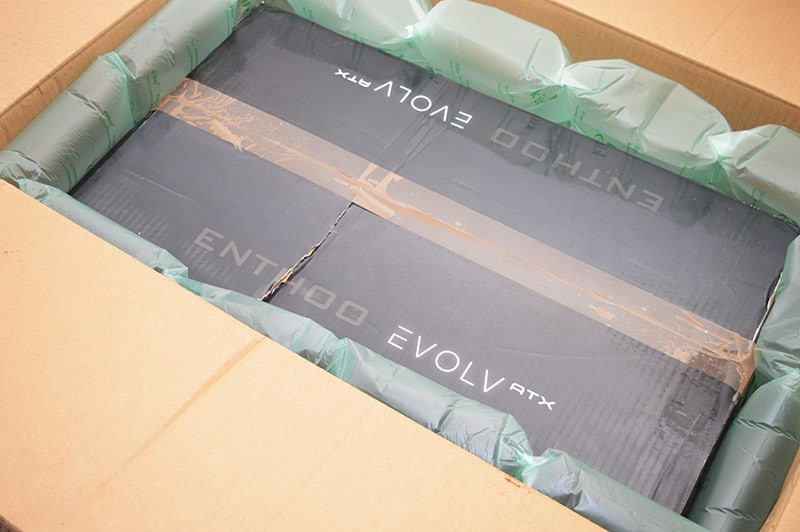 Here we can see the Phanteks Enthoo Evolv ATX box has a stylish snapshot of the system on a plain black background. While this isn't too exciting, the neutral packaging matches the chassis' understated theme.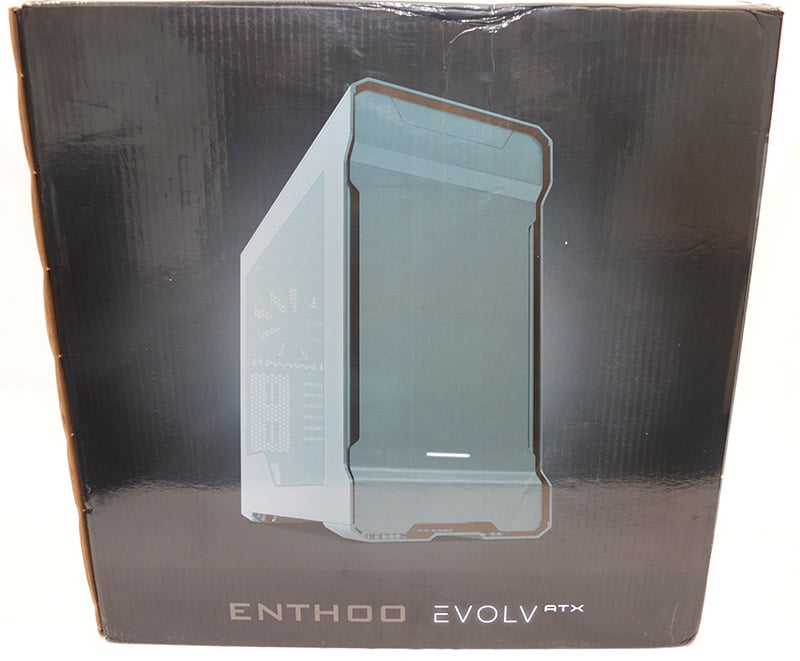 Before inspecting the system, the end-user is provided with an instructional message informing them to remove any internal packaging. This is essential because powering on the rig with the foam supports covering the GPU's fans could break the motors or individual blades. Wired2Fire acknowledged the seriousness of this situation included a message using a bold, red font. Also, the system has a set of engineer's notes which walks you through the setup process and has a number of invaluable hints regarding anti-virus software, cleaning and how to seek help in case the product exhibits any kind of damage.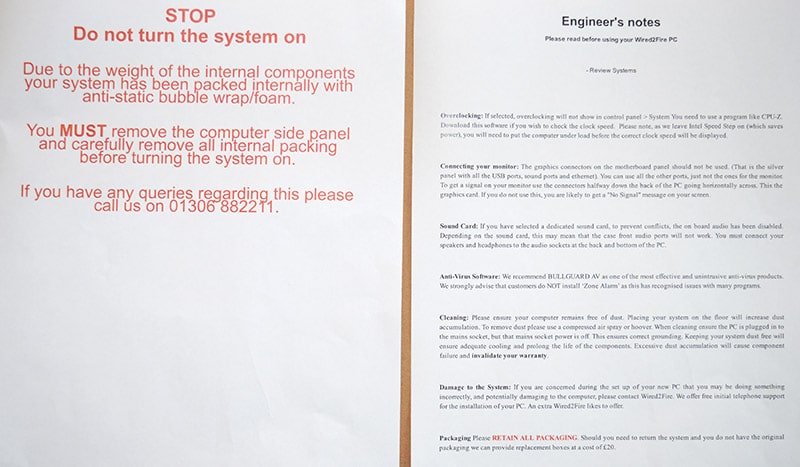 Unfortunately, the internal protection is fairly basic and doesn't provide enough reinforcement for the system's main components. As you can see, two foam pieces are positioned underneath the graphics card to reduce pressure on the PCI-E slot and prevent the GPU from drooping at one side. Ideally, Wired2Fire should have deployed a foam pack which protects every aspect of the system instead of the just the graphics card. The hardened foam packs are more resilient and the larger surface area comes in handy when shipping a heavy, delicate build. At least it's a cheap and simple fix which can be applied in future pre-configured PCs.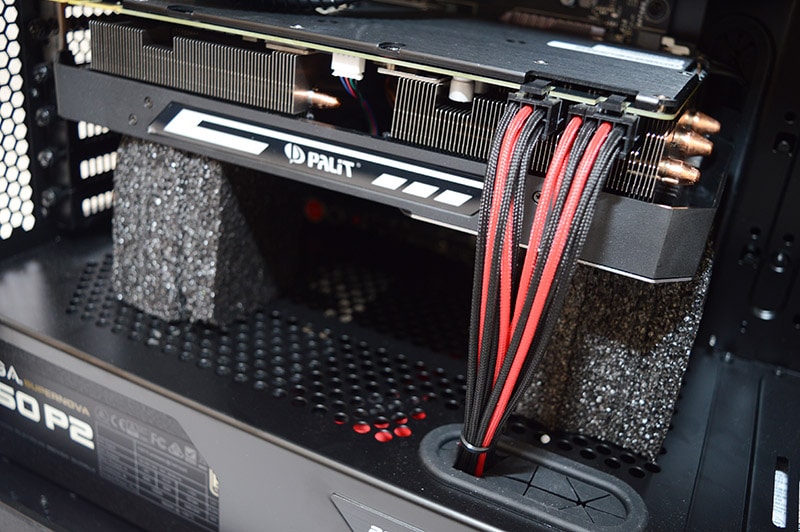 Rather surprisingly, the review system wasn't bundled with any component documentation, accessories, spare parts or even a power adapter. Saying that, this is a sample and I'd expect the retail version to be supplied with the full array of essential extras. It's a shame though because it would have been beneficial to photograph the accessories and inform a prospective buyer of what the entire package entails.
CPU-Z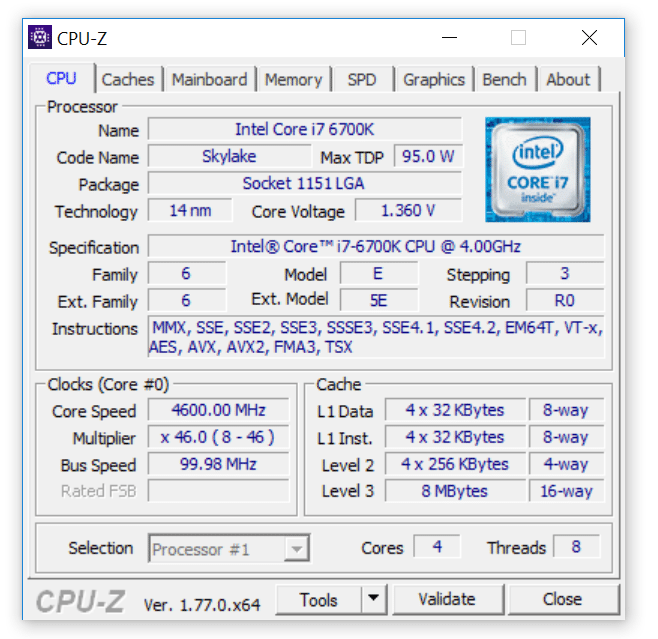 GPU-Z