The Wolf of Wall Street Was the Most Pirated Movie of 2014
---
---
---
Ryan Simmons / 8 years ago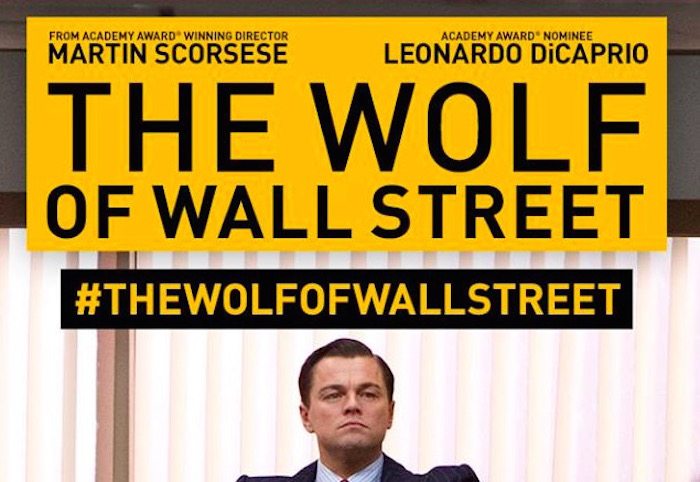 'The Wolf of Wall Street'. Yes, the Leonardo DiCaprio biopic was the most illegally downloaded movie with 30.035 million downloads. Still, the Oscar-nominated movie grossed $392 million despite all of those downloads.
Although the highest, 'The Wolf of Wall Street' was certainly not exceptional –  the close second, Disney's 'Frozen', was downloaded a massive 29.919 million times. The equally close third – the 2014 remake of 'Robocop', was downloaded 29.879 million times last year.
What's most interesting about this list, is how it compares to previous years. 'The Hobbit: An Unexpected Journey' was the most downaloded movie of 2013 with just 8.72 million downloads, suggesting that movie piracy is definitely on the increase. See the full list bellow.
The Wolf of Wall Street: 30.035 million (Paramount, Dec. 25, 2013)
Frozen: 29.919 million (Disney, Nov. 27, 2013)
RoboCop*: 29.879 million (MGM, Feb. 12, 2014; and Orion, July 17, 1987)
Gravity: 29.357 million (Warner Bros., Oct. 4, 2013)
The Hobbit: The Desolation of Smaug: 27.627 million (Warner Bros., Dec. 13, 2013)
Thor: The Dark World: 25.749 million (Disney/Marvel, Nov. 8, 2013)
Captain America: The Winter Soldier: 25.628 million (Disney/Marvel, April 4, 2014)
The Legend of Hercules: 25.137 million (Summit, Jan. 10, 2014)
X-Men: Days of Future Past: 24.380 million (20th Century Fox, May 23, 2014)
12 Years a Slave: 23.653 million (Fox Searchlight, Oct. 18, 2013)
The Hunger Games: Catching Fire: 23.543 million (Lionsgate, Nov. 22, 2013)
American Hustle: 23.143 million (Sony/Columbia, Dec. 13, 2013)
300: Rise of an Empire: 23.096 million (Warner Bros., March 7, 2014)
Transformers: Age of Extinction: 21.65 million (Paramount, June 27, 2014)
Godzilla: 20.956 million (Warner Bros., May 16, 2014)
Noah: 20.334 million (Paramount, March 28, 2014)
Divergent: 20.312 million (Lionsgate, March 21, 2014)
Edge of Tomorrow: 20.299 million (Warner Bros., June 6, 2014)
Captain Phillips: 19.817 million (Sony/Columbia, Oct. 11, 2013)
Lone Survivor: 19.130 million (Universal, Dec. 25, 2013)
Source: The Verge