Woman Gets X-Rayed Because She Didn't Want To Leave Her Bag
---
---
---
Mike Sanders / 3 years ago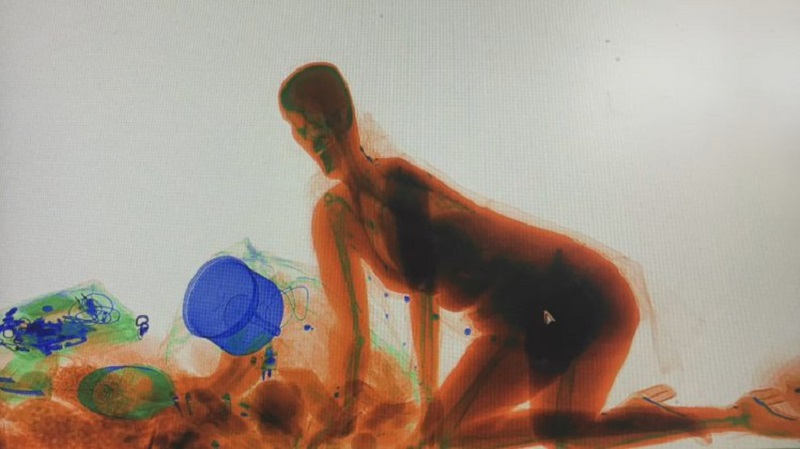 Woman gets free x-ray in luggage scanner
Given the way the modern world it, it isn't unusual anymore for your possessions to be x-rayed before entering a public or government building. It's quite a common thing and most of us don't grumble about it.
One woman, however, got a free x-ray after an issue of mistrust with train station staff.
It's not that I don't trust you but…
The woman in question was returning home as part of the Chinese new year celebrations. If you were not aware, it is the Chinese new year this Friday, year of the dog if you were wondering.
Upon arrival at Dongguan Railway Station in China's southern Guangdong Province, the lady quite happily handed over her luggage but refused to part with a smaller handbag. At the insistence of the security team, she was told that she would also have to let the smaller bag be scanned. Not willing to part with it, however, the lady decided that the only way that would be done was if they scanned her too. As you can see in these 100% genuine photographs, they obliged.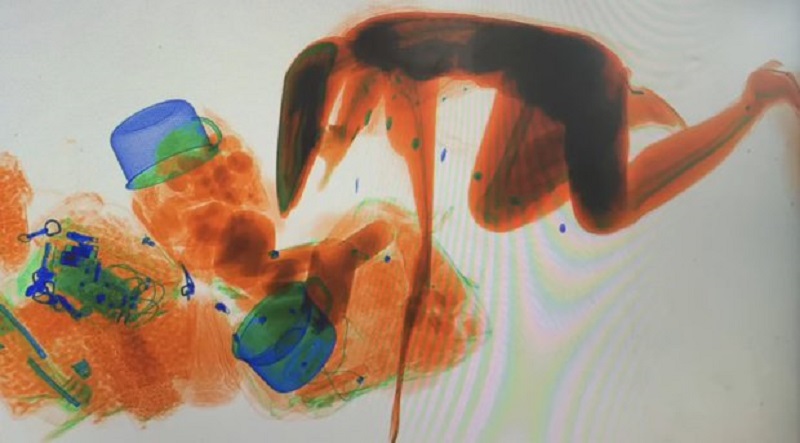 Why?
A good question which might have you wondering why. Well, I would refer again to the Chinese New Year celebrations. At this time of year, it is not uncommon for families in China to gather and give gifts. That gift is traditionally money in a red envelope.
I don't think it's, therefore, too much of a stab to suggest that she was carrying money in the bag.
A free X-ray?
Well, in a report via Metro, the staff were too shocked to see the woman climb on the belt that they failed to stop her. She has for her trouble got a free x-ray, but I doubt that this was particularly healthy for her either.
On the plus side, there have been many misadventures discovered with x-rays. At least she hasn't been exposed for one of these.
What do you think? – Let us know in the comments!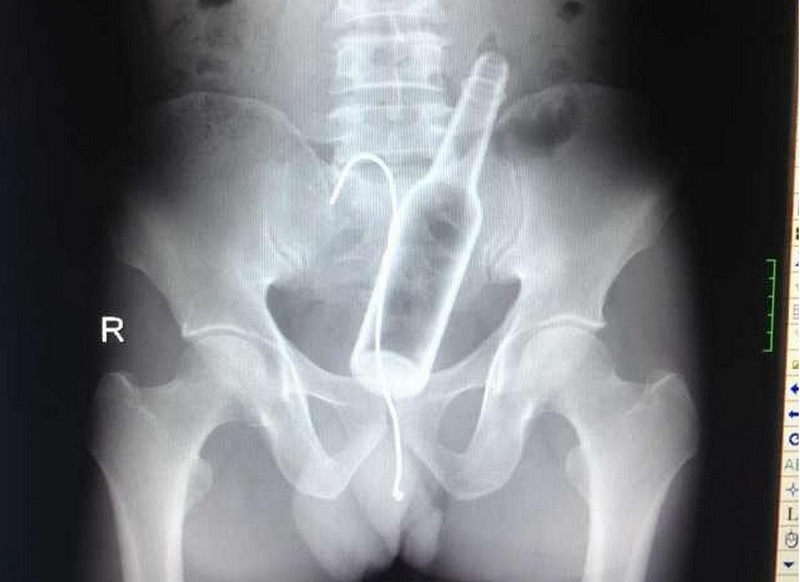 Support eTeknix.com
By supporting eTeknix, you help us grow and continue to bring you the latest news, reviews, and competitions. Follow us on Facebook and Twitter to keep up with the latest technology, share your favourite articles, chat with the team and more. Also check out eTeknix YouTube, where you'll find our latest video reviews, event coverage and features in 4K!
Check out our Latest Video