Women Left Pink Faced After Asking the Internet for Sympathy
---
---
---
Mike Sanders / 3 years ago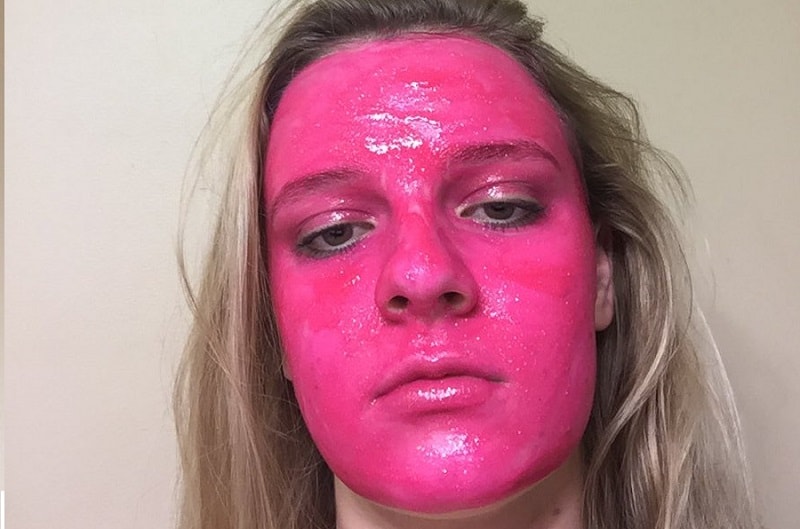 So, how did that work out for you?
We're all done something we're a bit embarrassed about, however, I suspect in most instances you wouldn't want to advertise it too much. Particularly if you had painted your face pink. What level of sanity that leads someone to do that is beyond me, however, to decide to take the matter to social media is something liable to get you taken away in a sleeveless white jacket.
Now, of course, Twitter is used to such levels of scandal. This, however, is genuinely hilarious.
That is, however, exactly what Twitter user Leah decided to do, and as you can imagine, the online community hasn't been entirely sympathetic towards her plight.
See you in court Palmer Paint Products pic.twitter.com/0mxXgGCQcn

— leah (@LeleTill) September 13, 2017
Using the Twitter handle @LeleTill, Leah decided to declare her legal action against poster paint provider Palmer. Now, in fairness to her, it does say on the label 'washes easily off skin', that being said, there is a lesson here. Be careful what you buy off the internet.
So, what has the Twitter community had to say about this calamitous affair?
They have been very supportive of Leah and wish her every success with her law suit against Palmer. Ok, no they haven't and given the responses, Leah might be starting to wish that there was censorship of Twitter posts.
Ok, here's a selection of the funnier posts. You meanies!
Live footage of you sitting in court…… pic.twitter.com/mhb1bOFHzp

— Glo Frazier (@Im__Terrance) September 14, 2017
The above scored a solid 7/10. Right idea, wrong colour.
Is this your dog? pic.twitter.com/K34RiyFSVF

— Ryan Camsey ™ (@RyanCamsey) September 14, 2017
Trolling levels are improving.
— MJC (@MJC_EFC) September 14, 2017
Ok, one more.
— Alex Littlewood (@Alex_JL29) September 14, 2017
The moral of this pink face story?
If you're going to post something on social media, perhaps take a moment to think and consider how the community and your friends are going to react. On the other hand, consider that in addition to making yourself look silly, you may have brought a little more happiness to the world. It, therefore, isn't all bad news.
If you want a far more positive twitter experience, check out our competition below. We are giving away a copy of Alien Isolation and Lakeview Cabin. See below on how to apply.
We're giving away Alien Isolation and Lakeview Cabin on #pc! Simply follow @eteknix & #RT for #FF for a chance to #win #followfriday pic.twitter.com/zYGutpcsLa

— eTeknix.com (@eTeknix) September 15, 2017