Wooting Two Analogue Keyboards Displayed at CES 2019
---
---
---
Peter Donnell / 3 years ago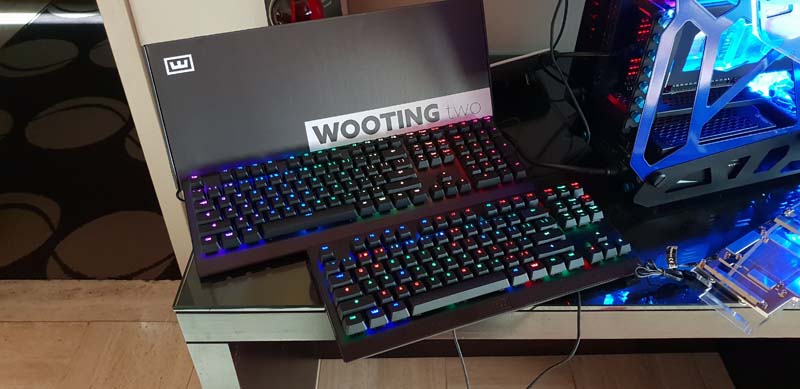 Wooting Two
Pressure sensitive keys seem to be cropping up more and more these days. However, they're often just limited to the WASD keys only. Well, Wooting is going all out, and have created their latest fully analogue mechanical keyboard. Every key is now pressure sensitive, allowing for some extraordinary macro combinations and more.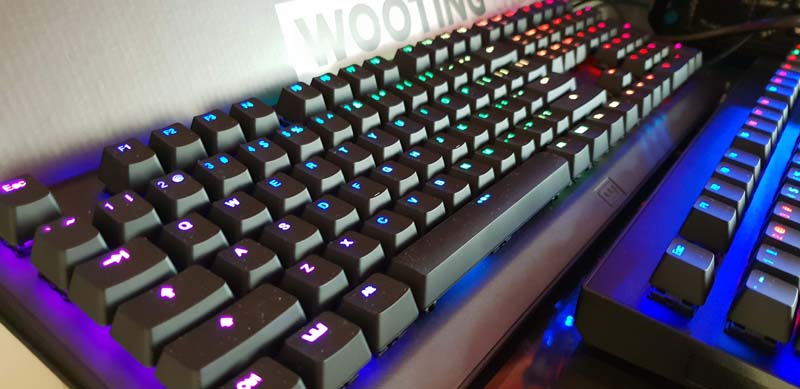 For example, you can have a light touch of a key trigger a macro, and other macros trigger as you push further and further. This could be brilliant in games like Fortnite for building and crafting in one go, or for RGB games where you could stack your light and heavy attack combos on a single switch.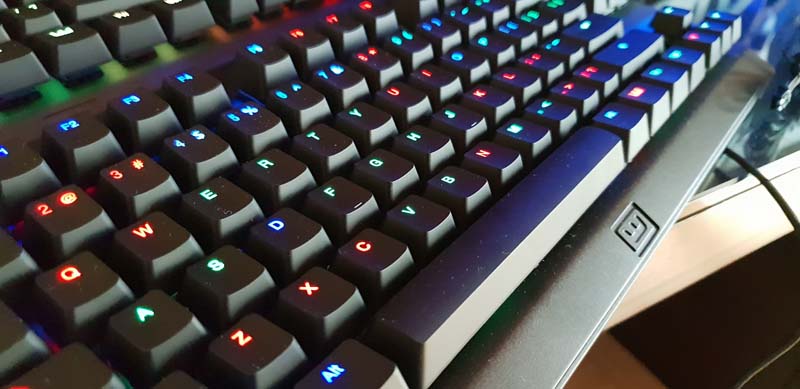 The keyboard also features their ultra-low-latency mode called Tachyon. The keyboard will check for inputs ever 1ms, but the downside is that it'll lock down the RGB effects to static modes while that mode is enabled.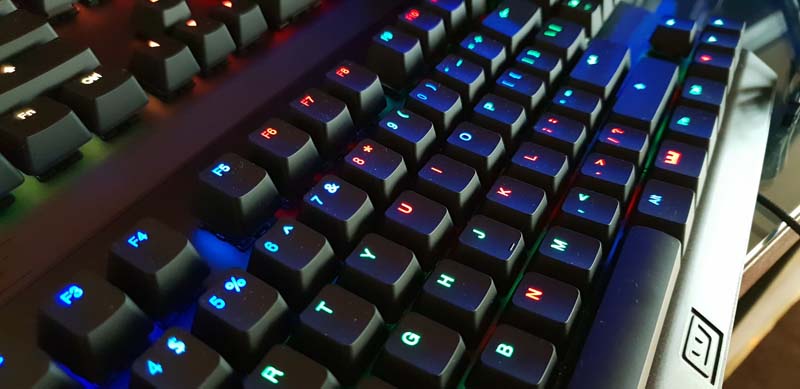 The full size and TKL models are launching now for around £150.
---
CES 2019 Sponsors
We would like to thank our wonderful sponsors. We wouldn't be in Las Vegas without their support. Of course, this allows us to provide coverage of the show for you, our lovely readers!  So, thank you to all the wonderful people at SuperO (Supermicro Gaming), Arozzi, EK Waterblocks, Patriot, ASUS RoG, Silverstone, AKRacing, and 1MORE.
---
CES 2019 Coverage
We're here in Las Vegas once again, and we are checking out the latest technology and innovations presented by companies from around the world! Of course, for all the latest coverage from us at CES 2019 and beyond, check out our very own Facebook and Twitter pages. Furthermore, check out our YouTube channel for the latest 4K video coverage. Links provided at the bottom of the page. Want more CES 2019 coverage? Check out the eTeknix CES 2019 News Feed Here.