Working Apple-1 Computer From 1976 is Listed for $1.5M
---
---
---
Mike Sanders / 2 years ago
There has, and always will be, a solid market for retro technology. Even I myself own more than a few ancient systems and take great pleasure in throwing in a floppy disk every now and then for some good old fashioned gaming action. However, if you were looking for something of a crown jewel for your collection, then undoubtedly an original Apple-1 computer would represent it. There are, of course, two major problems to that though. There are not many of them around today and even less in actual original working condition.
Well, if you did ever fancy owning one of these, then we have some (potentially) good news for you. Well, depending on what your current bank balance is. Yes, a fully original and 100% functional Apple-1 computer is available to purchase now. All you need is $1,500,000 (plus shipping).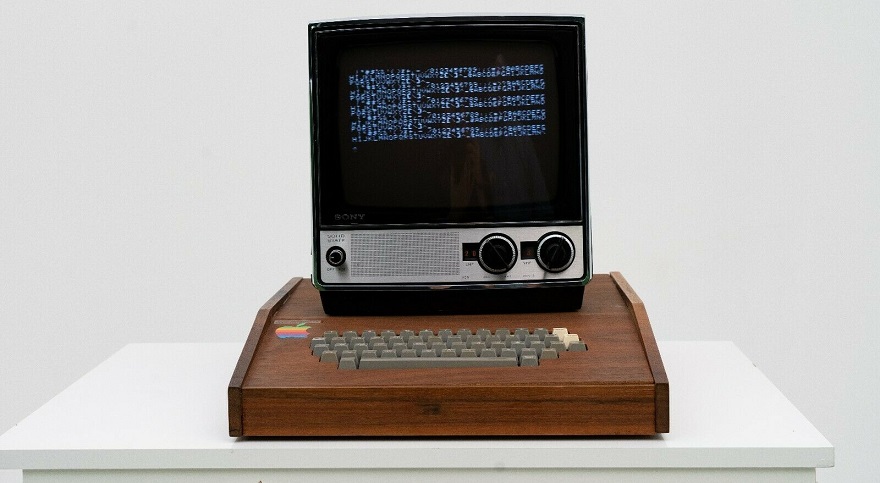 Apple-1 Computer
Representing one of the first major technological releases from Apple, and specifically designed by both Steve Jobs and Steve Wozniak, the Apple-1 was surprisingly advanced when released in 1976. Today, it has become one of the most iconic pieces of the company's product history. Given that it was rather expensive when it first launched (about $2,500 in today's money), however, as you might expect, they were not exactly purchased en-masse and, by proxy, very few fully functional and entirely original models are still around today.
Listed for sale on eBay for $1,500,000, the official description reads:
"This is truly a first for eBay. This is a verified fully operational original Apple-1 computer system in excellent condition in its original Byte Shop KOA wood case, with original power supply and Datanetics Version D keyboard. This Apple-1 is an unmodified NTI board in almost perfect condition on both front and back of the main board where you can see there have been no modifications or repairs. This system was verified as original byApple-1 expert Corey Cohen as recently as August 2019 at the Vintage Computer Festival West where it was one of two continually operated units during the show with over 6 hours each day of full operation. A period Sony TV-115, as recommended by Steve Jobs, with video modulator is included. A Certificate of Authenticity by Achim Baque, Curator of the Apple-1 Registry, is included in sale and viewable upon request."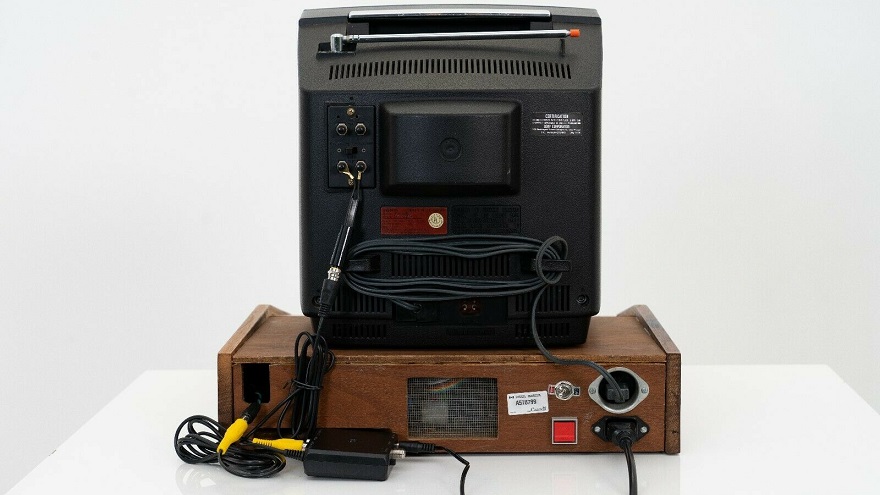 What Do We Think?
Although having a fully original Apple-1 computer is clearly a scarce piece of technology, we should note that this isn't the first time the owner has tried to sell it. Back in 2019, the same person attempted to sell this system for $1.75m and, given that it's been relisted, we can only presume that this wasn't successful. – So, with it now seeing a cool $250,000 knocked off the price, it might be the time to act. Albeit, don't buy this Apple-1 system expecting it to run Crysis.
You can check out the official eBay product listing via the link here!
What do you think? – Let us know in the comments!