World of Warcraft Expansion Has Best Opening Week Ever
---
---
---
Mike Sanders / 4 years ago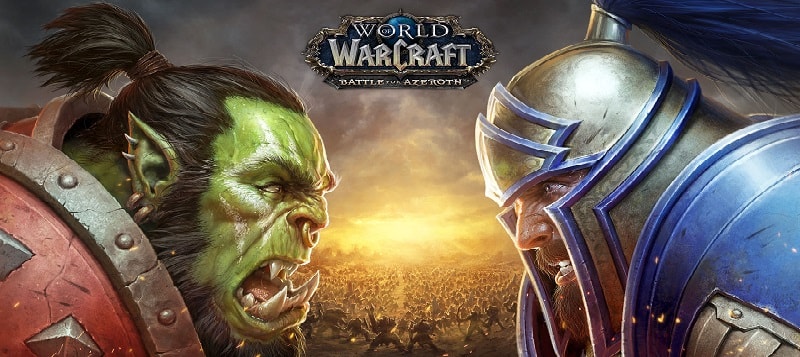 World of Warcraft Battle For Azeroth Is A Best Seller!
As a former wow-escapee, I can still understand why a lot of people still love the game. In terms of casual gameplay it is a remarkably accessible title and with recent changes, Blizzard has been more and more keen to emphasise that the game is now a lot more entertaining for those who prefer to just drop in for a few hours a week.
Despite a semi-mixed reaction from fans though, it seems that the new expansion is going down very well. In terms of sales at least. In a report via GamesIndustry, WoW The Battle For Azeroth is the best selling DLC to date.
Great Sales!
Now, just to be clear. The Battle For Azeroth is not the best selling DLC in terms of total sales. The figures released are suggestive that this is the best opening week for a WoW DLC launch. The expansion has, in its opening week, sold 3.4 million units. This figure is just slightly higher than the previous expansion Legion which sold 3.3 million, but it's still not their best to date with Diablo 3 amassing 3.5 million.
Still, in terms of a DLC pack for a game approaching 15 years old… not bad!
The Future Of WoW
While the expansion sales are encouraging, it is still, perhaps, indicative of how the franchise has failed to grow for such a significant portion. While there is a slight increase in terms based on the prior expansion, they are still relatively similar. It would, therefore, highlight to me that in the last 2 years, WoW has still failed to grow.
It's hard to say for certain as Blizzard for some time now have refused to issue player figures. Would it perhaps not be too much of a stretch to suggest though that it's currently at around 4-4.5 million? A long way off it's 12 million plus peak.
What do you think? – Let us know in the comments!