World of Warcraft: Battle for Azeroth Official PC Specifications
---
---
---
Mike Sanders / 4 years ago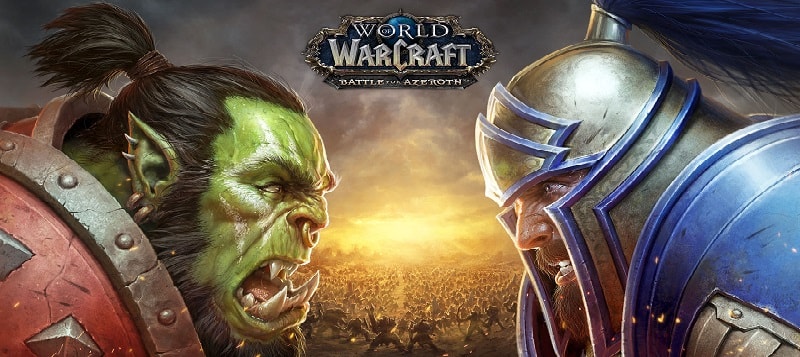 World of Warcraft: Battle for Azeroth
Blizzard's attempt at rekindling the flagging franchise will release its next expansion, World of Warcraft: Battle For Azeroth. With player figures flagging, they will hope that this will see the franchise return to its heights, if but for a few months, not seen since Wrath of the Lich King.
World of Warcraft: Battle for Azeroth is set to revisit the earlier days of the franchise (relatively speaking) when it was simply a case of Orc Vs Humans. It's a smart move in fairness, but will it be enough?
The case against the expansion
Personally, I used to be a massive fan of World of Warcraft (or Wow). Having many characters on many servers, I would pump (too) many hours into this game. Then, one day it hit me, I wasn't enjoying it anymore.
Having been a fan of Warcraft since the original RTS, as far as I was concerned, killing Arthas (aka the Lich King) was the whole point. We saw his rise, we now needed to see his downfall.
I think many shared that opinion that once we had defeated the Lich King, for us, the game was over.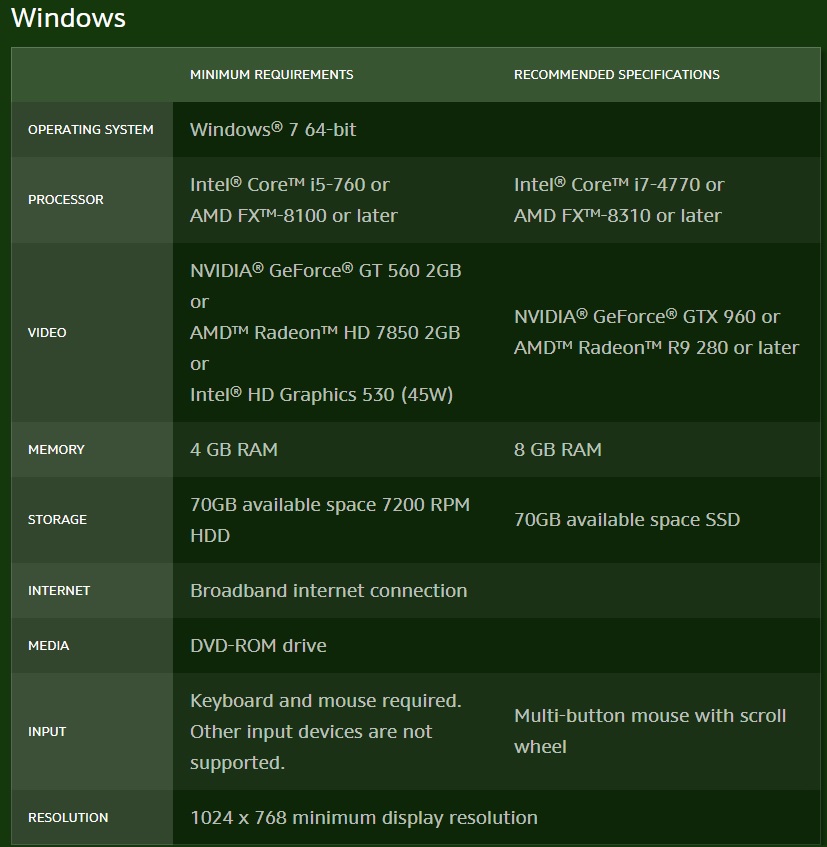 The case for the expansion
Despite my moaning, the one thing I will admit is that WoW is remarkably accessible. Even despite my quitting 5-6 years ago, I've still occasionally returned.
On top of that as well, as it always the case with Blizzard, despite it being a new expansion, the specifications required are really quite benign for 2018.
The minimum specification required, as seen above, will still accommodate most gaming PC's which are even approaching 8 years old. On top of that as well, even the recommended spec is rather low.
Will the expansion be a success?
It will doubtless shift millions of units, but more importantly, will drag those of us who have left it back for another try. The problem Blizzard has is keeping those players.
When Legion was released, player figures topped 10 million again for the first few months, then they nosedived to around 5 million and have not shown any sign of recovery.
I've said it once, and I'll say it again. Blizzard biggest mistake with this franchise was increasing the subscription price rather than lowering it. The raising of the price caused too many people to cancel based on the simple principle of value for money. If you're paying £9.99 to play a game for 2-3 hours, are you really getting value?
I daresay that World of Warcraft: Battle for Azeroth will be an initial success. I fear, however, that it will be a brief reprieve for a game already on life support.
What do you think? Will the expansion be a success? Should subscription prices drop and if so, would you consider a return? – Let us know in the comments!
Support eTeknix.com
By supporting eTeknix, you help us grow and continue to bring you the latest news, reviews, and competitions. Follow us on Facebook and Twitter to keep up with the latest technology, share your favourite articles, chat with the team and more. Also check out eTeknix YouTube, where you'll find our latest video reviews, event coverage and features in 4K!
Check out our Latest Video