WoW Streamer Continues to Raid Through 7.8 New Zealand Earthquake
---
---
---
Ashley Allen / 6 years ago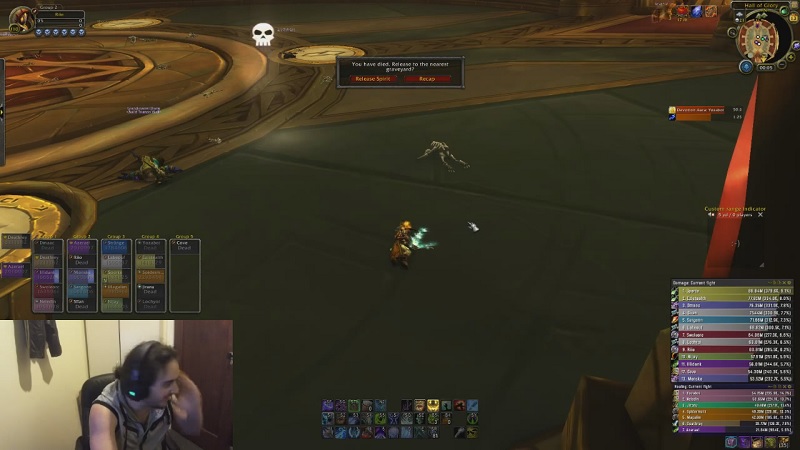 At midnight, local time, on Monday (14th November), New Zealand was hit by one of the biggest earthquakes recorded in the area, which killed two people, injured many others, and damaged hundreds of homes and building. In the aftermath of the quake, which measured 7.8 on the Richter Scale, the locality was hit by eight-foot-high tsunamis and aftershocks of up to 6.3 in magnitude. That wasn't enough to persuade a 26-year-old World of Warcraft player from ending a raid with his guild, though. Not immediately, anyway. Delrio Sierra was livestreaming WoW with his friends when the earthquake hit his home. Brace yourself for much swearing:
While the video claims the earthquake was 7.5, it was later confirmed to be 7.8.
"No-one cares if you live or die," a member of Sierra's team quips.
"F*** this is huge," Sierra counters as he checks on the safety of his girlfriend.
"It's a f***ing two on the Richter scale, c***," another guild member laughs. "You're crying like my f***ing sister. Shut the f*** up."
"Dude, there was a f***ing huge one. F***," Sierra responds. "Oh my God. Holy s***."
After being knocked to the floor, sanity prevails as Sierra decides it might be time to get to a safe place.
"I am fine after the 'quake, was a little excited by it, also the guys that were on the stream were just having some banter and there is no hard feelings at all, we are all still mates," Sierra said after the event (via RadioX). "I did hit my knee pretty hard and got some gnarly cat scratches when trying to catch my cats to evacuate for the tsunami warnings."
Are you a WoW player? Or, more importantly, are you from New Zealand, and did you feel the quake?