WRC Powerslide Now Available On Stream
---
---
---
Peter Donnell / 8 years ago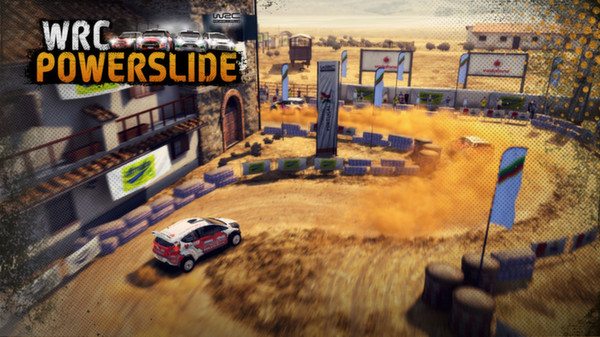 The developers at Milestone are well known in the world of video game racing, having created many iconic titles since they started out in 1996. Now they look to continue that trend with the release of yet another racing title which has just hit consoles and Windows PC. The game, WRC Powerslide, is now available on Steam at a special discount price for the first week. The game is due to be priced at € 9,99 but if you get in early you'll be able to pick it up for just €8,49 (15% off).
With a colourful and smart style, WRC Powerslide offers the chance to try all the WRC licensed elements with an arcade attitude. Through two different game modes – Single Player and Multiplayer – the players can pick up a car from WRC Class, Class 2 and Class 3, choose between 8 different rallies – with 3 special stage per each – and compete against other friends/opponents. Furthermore, during the competition, all the drivers will find 6 different Power Ups (Extreme Pace, Flatout, Horn Power, Hailstorm, Thunderbolt, Cloud of Dust) on the road which contain bonus/malus to speed up the vehicles or to slow down the other ones. At least, thanks to the introduction of the brand new on top camera – that will show a great portion of the track – players can enjoy exciting WRC 2012 calendar's panoramas.
It's a nice change of pace from the often simulation focused WRC racing games, and being able to bring the camera up above the track and take an almost top down view reminds me of great arcade racing games such as Micro Machines. Just kick back and watch the powerslides flow.
Developed by Milestone studio, WRC Powerslide is now available for PlayStation Network, Xbox LIVE and Steam for €9,99.
Thank you WRC Powerslide for providing us with this information.
Image courtesy of WRC Powerslides Facebook.