X399 Aorus Xtreme Threadripper Motherboard Review
---
---
---
Peter Donnell / 3 years ago
A Closer Look
---
The Aorus motherboard range all looks fairly similar when it comes to design. Of course, that's absolutely fine, it's not like ASUS and MSI don't follow their own design dynamics. I do love the look here though, with a mixture of matte black and polished metal giving the motherboard some real visual pop. It's plastered with RGB lights too, but even with them off I think it looks fantastic.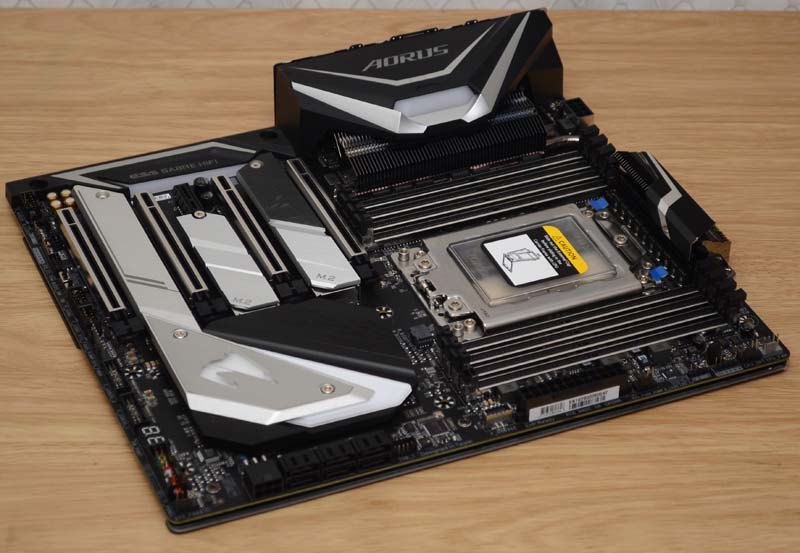 The TR4 socket is unmistakable, as the Threadripper CPUs are pretty massive. It's mounted securely in the centre of the board, flanked with four DIMM slots on either side. What I do like is that all eight memory slots are reinforced, adding strength and a touch of style to the board.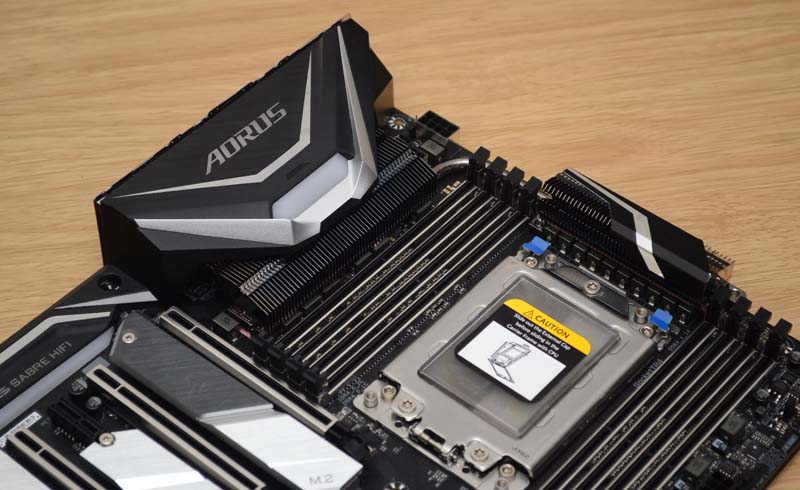 The VRM cooling looks fairly decent, it's not as big as some other coolers but this one does at least have fins in it. That means airflow can actually dissipate the heat better. There's a heat pipe running to the second cooler too.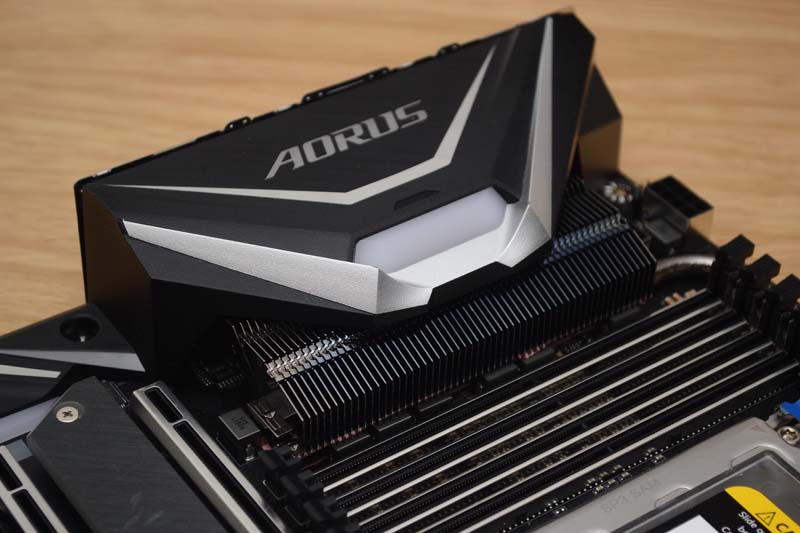 This is a similar design, with plenty more fins for cooling and the heat pipe will help better distribute the heat further.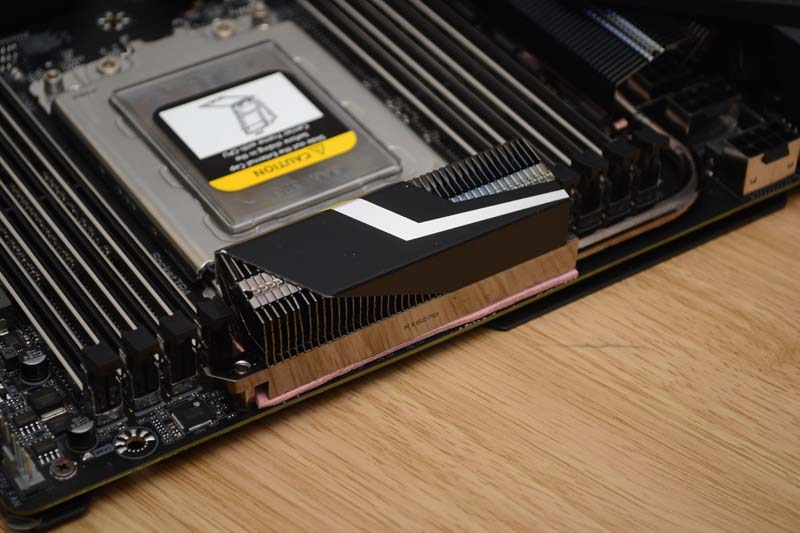 Power
Tucked into the top corner, there are two 8-pin power connectors for the CPU. If you're rocking the high-end TR4 CPUs, you'll need both, although some setups will be able to operate with a single 8-pin header. Both connectors are reinforced with metal armor too.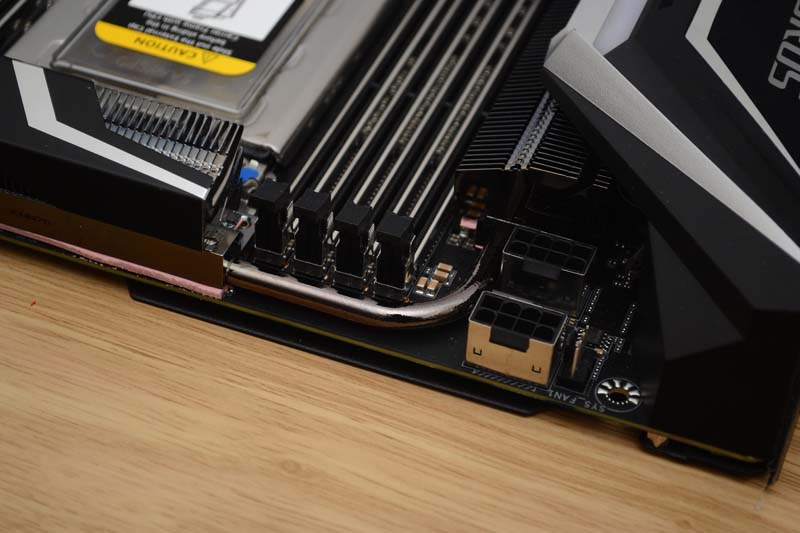 Down the right side of the board, you'll find plenty of fan headers for the CPU and systems fans. There's also a 112v RGBW header, as well as an addressable one for all your lighting needs.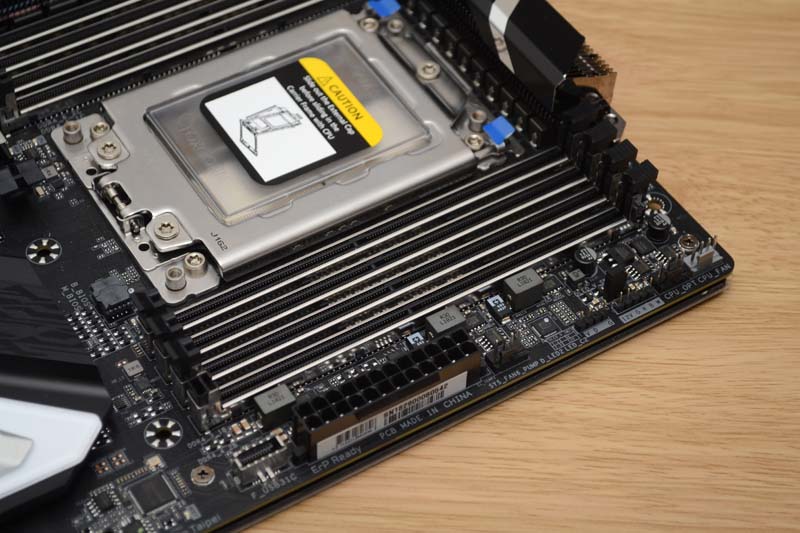 Storage
Further down, you'll find a front panel USB 3.1 connector, as well as six SATA 6 Gbps ports. An additional 6-pin PSU header here helps provide more stable voltages to the motherboard, allowing improved overclocking stability to the PCIe lanes.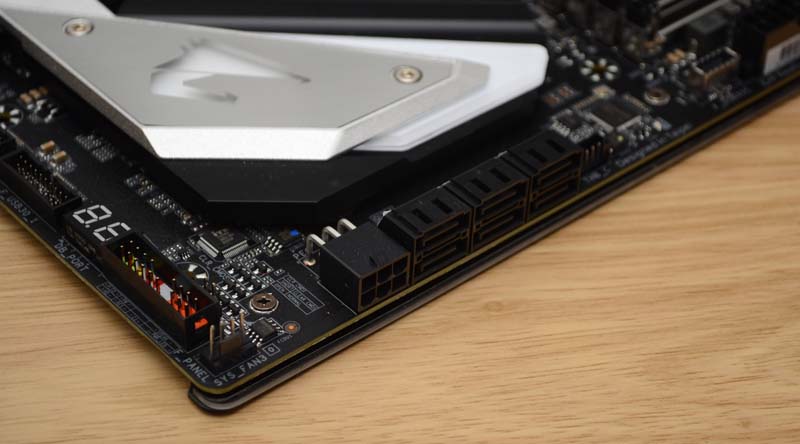 A BIOS debug LED can be found at the bottom, perfect for troubleshooting. Next to that, dual USB 3.0 headers for your front I/O.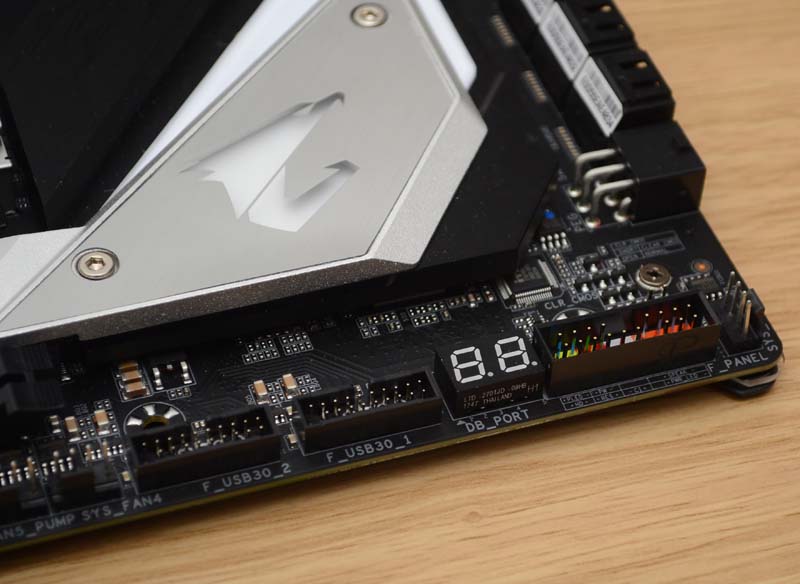 There's also a plethora of connectors and switches on the bottom row, coving more RGB, USB, BIOS controls, fans and more.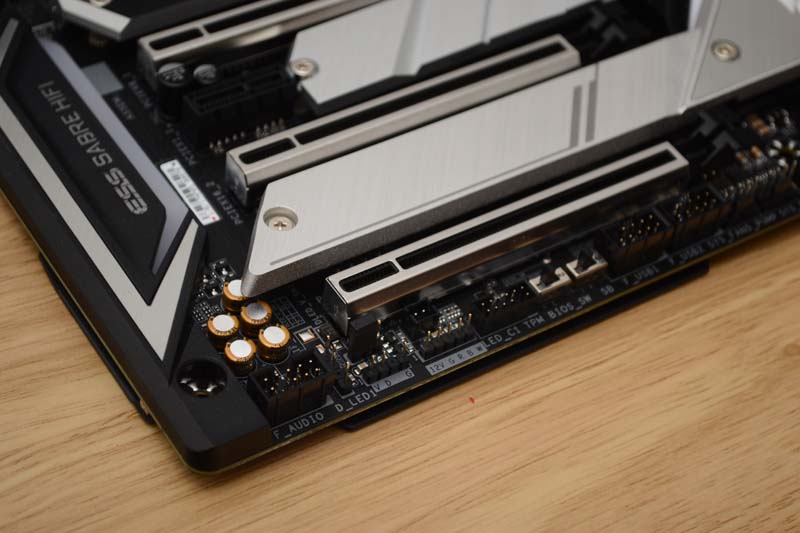 Extra Armour
Just about every aspect of this motherboard is armoured, reinforced and covered in durable heatsinks. Not only does this look amazing, but also greatly improved the durability and cooling performance of the various components. The chipset heatsink splits to form a huge M.2 heatsink, However, two additional M.2 mounts also have their own metal heatsinks too.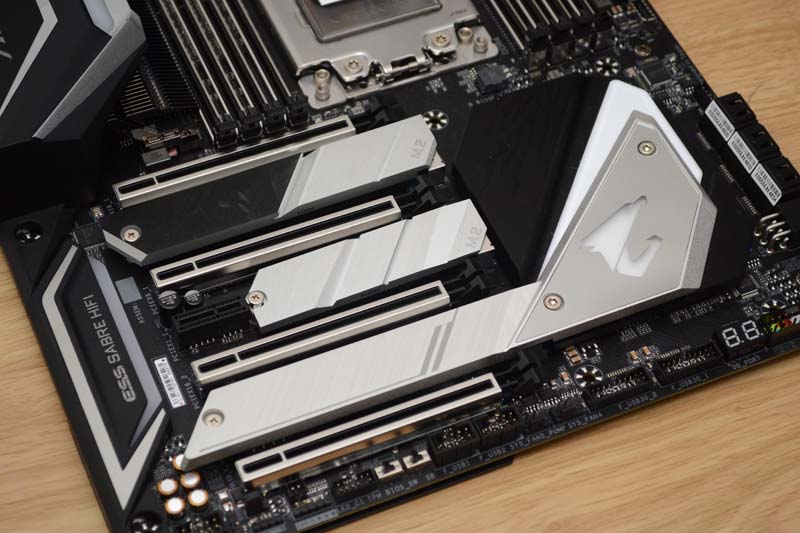 There are also four full-size PCIe slots, allowing for multi-GPU configurations, and other expansion cards.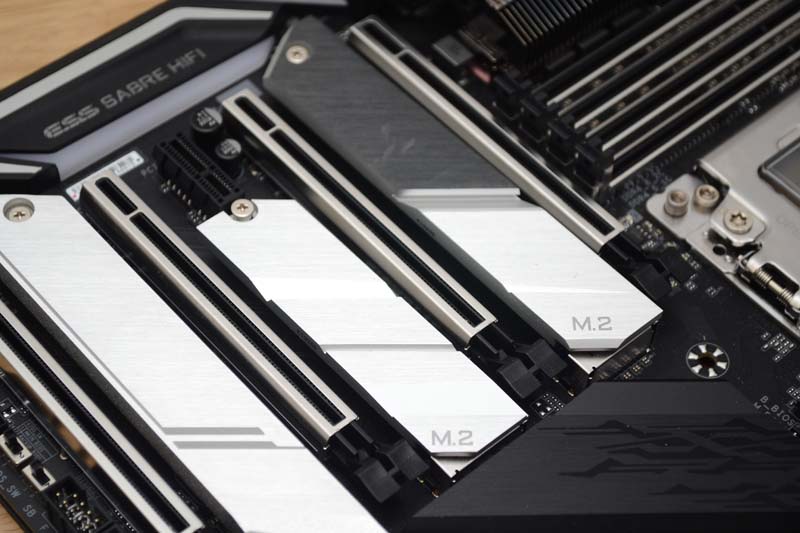 One of my favourite features is the ESS Sabre HiFi hardware, backed up by the fantastic ALC 1220 chipset, and gold-capacitors. Onboard audio isn't the hold-up it used to be and doesn't get much better than what the Aorus Xtreme has to offer.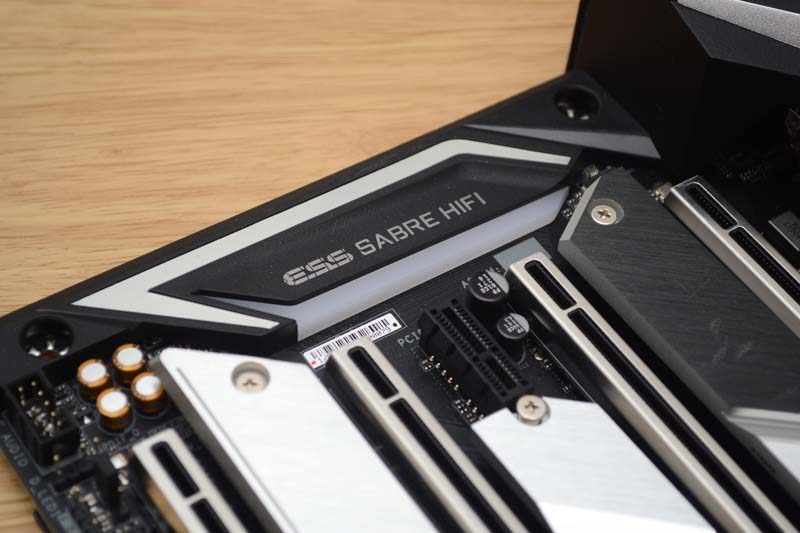 Rear I/O
This is further emphasized on the back, where you'll find five gold-plated jacks, as well as a TosLink optical out. The rear I/O isn't lacking anywhere else either, with Gigabit LAN and Aquantia 10GbE LAN, as well as built-in Wifi. There are a plethora of USB ports, including USB 3.1 and Type-C. There are also BIOS and power controls, allowing you to take control without opening up your rig when things go wrong.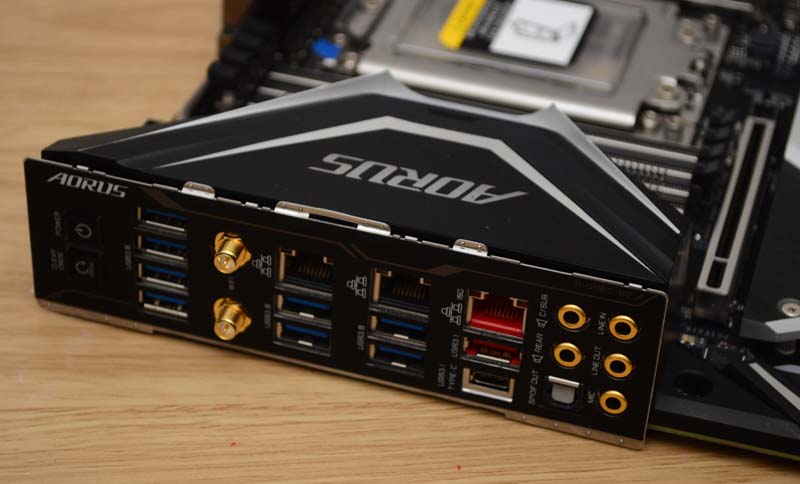 Finally, we have the rear of the motheboard, which features a freaking massive backplate. This does make the motherboard quite heavy, but also incredibly strong, and provides further passive cooling to various parts of the PCB.