Xbox Project Scorpio to Support Freesync 2 and HDMI 2.1 VRR
---
---
---
Peter Donnell / 4 years ago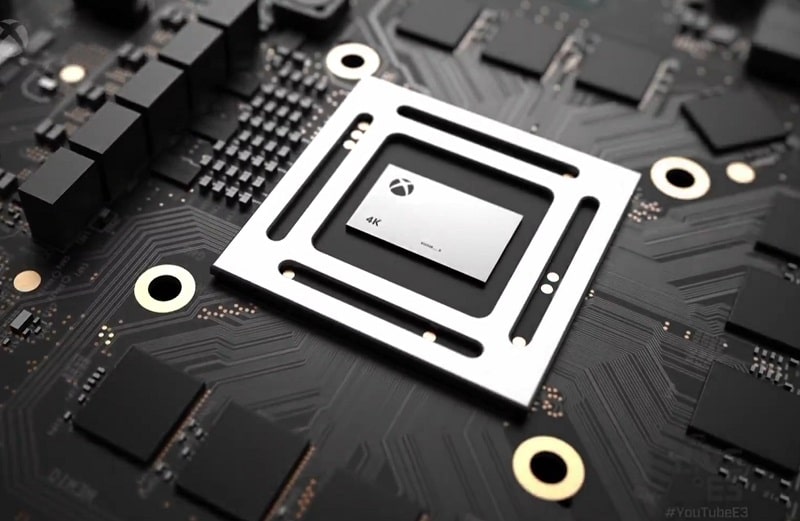 Freesync and G-Sync have been battling it out for a while now, they both do similar things, but they have very different approaches to how it's done. However, Digital Foundry has confirmed that the upcoming Project Scorpio from Microsoft could be using AMD's new FreeSync 2 technology, which could mean the technology sees wider adoption from display manufacturers as the console market changes gears once again.
What's interesting about FreeSync 2 is that it is compatible with HDR video, which is already supported on some Xbox One games, and is a feature that many new 4K TVs deploy. HDMI 2.1 support is included too, which means it'll support VRR (Variable Refresh Rate) technology. This is interesting, as consumer TVs don't really meet this specification, yet.
FreeSync support for TV is absolutely possible, and it could quickly mean that gaming modes on TVs offer a lot more in terms of quality improvements vs just turning off a lot of image processing to cut input lag. Even if a game is running at sub 60FPS, these technologies can allow a smoother gameplay experience without screen tearing. Of course, there are many monitors on the way with these features, so hooking up the console to one of those would be the quick way to make use of them.
With Nvidia needing a proprietary chipset to use G-Sync with Nvidia GPUs on certain displays, it's unlikely TV manufacturers will ever feature it, which could easily see Freesync 2 becoming the industry standard of choice.