Xbox Series X Mini-Fridge Pre-Orders Open Tomorrow!
---
---
---
Mike Sanders / 10 months ago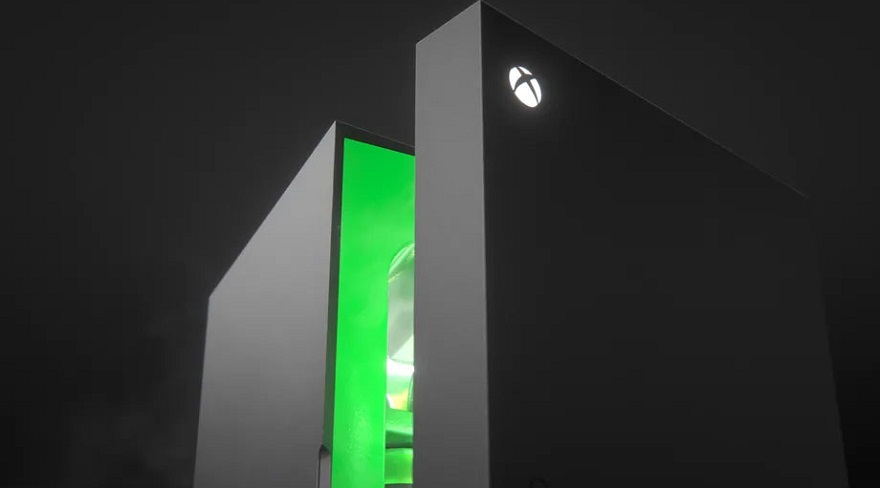 Following the reveal of the Xbox Series X console design last year, you may recall that it sparked more than a little amusement on the internet. Specifically, because comparisons/memes (and not unfair ones) were drawn to the way the system looked like a fridge-freezer. – They grew so much, in fact, that following a number of online petitions and competitions, Microsoft eventually confirmed that they would officially be releasing an Xbox Series X mini-fridge.
Well, if you want one, then there's some excellent news as following an announcement, Microsoft has confirmed that the mini-fridges will be available to pre-order as of tomorrow (October 19th).
Xbox Series X Mini-Fridge
Confirmed for release at a yet undisclosed date in December (but presumably ahead of Christmas enough to buy one as a gift), Microsoft has confirmed that the Xbox Series X will officially be available for pre-order in the UK, US, France, Germany, Italy, Ireland, Spain, Netherlands, and Poland. Other regions will be availability made throughout 2022.
In terms of specifics for the UK, the fridges appear to be primarily sold via 'Game', whereas in America, this will be 'Target'. As such, if you want to pre-order yours, these websites do appear to be, if not your only, then at least the best opportunity!
"The mini fridge, created in partnership with Ukonic!, gives "Xbox and Chill" a whole new meaning. With LEDs and surface-features made to resemble the Xbox Series X, your friends will be amazed while their thirst is quenched! The sleek matte-black tower holds up to 10 cans of your favorite beverage and has two shelves in the door, so you'll be sure to have your favorite snacks at the ready. The front of the mini fridge also includes a USB port to charge devices and comes with a DC power adapter to enable the mini fridge to work on the go." – Microsoft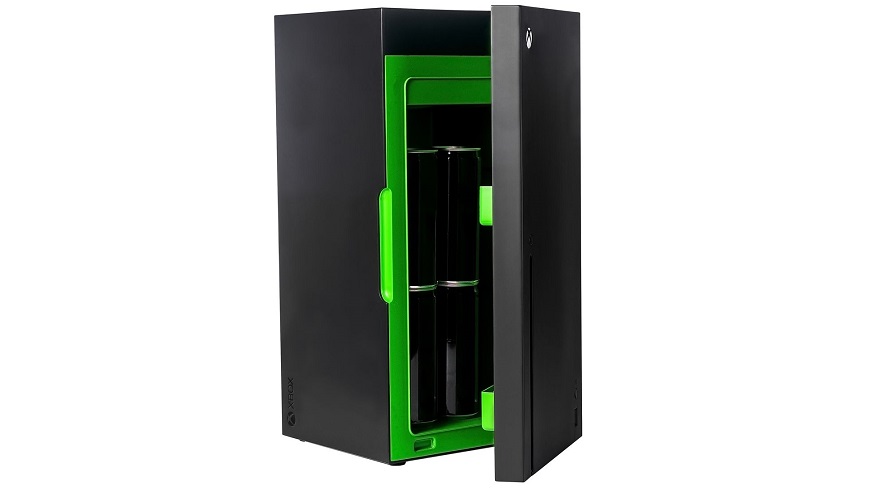 Where Can I Learn More?
Presuming you might be looking to get your order in, either for yourself or as a Christmas gift, Microsoft has confirmed that the Xbox mini fridge will cost £89.99/€99/$99.99. A price that, on the whole, it's too bad for a novelty item that is still more than a little useful. – If you do, therefore, want to learn more, you can check out their official blog post regarding the release via the link here!
What do you think – Let us know in the comments!