XFX & Biostar Quietly Release Custom Radeon RX 6400 GPUs
---
---
---
Mike Sanders / 2 years ago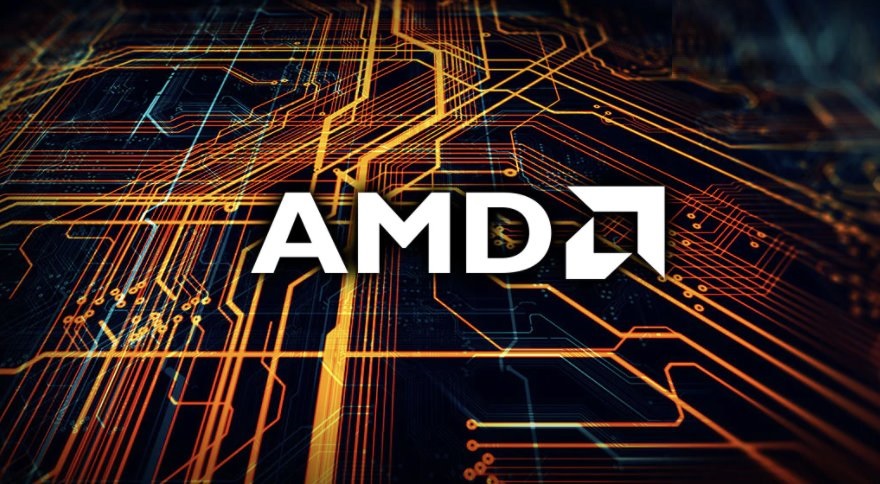 Back in January AMD officially released its Radeon RX 6400 graphics card. This admittedly didn't come with much fanfare, and there was a key reason for that. Namely, it didn't appear that AMD was ever planning to give the GPU a formal consumer launch. It would, instead, be limited to OEM partners for utilisation within affordable pre-built systems. – With growing information suggesting that custom AIB partners would be allowed to release their own versions of the RX 6400, however, it did seem likely that this was going to happen within the very near future.
Well, following a report via TechPowerUp, it actually has now! Both Biostar and XFX have, somewhat quietly we might add, officially launched their own custom Radeon RX 6400 graphics cards!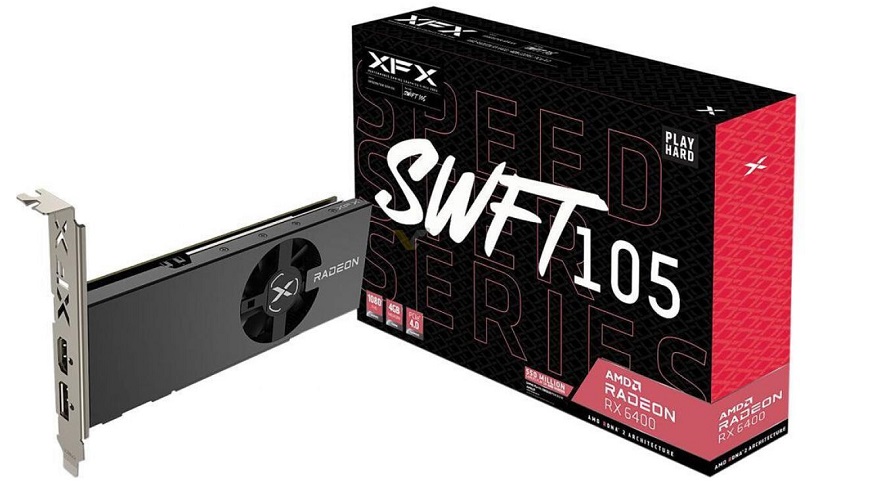 XFX & Biostar Release RX 6400 Graphics Cards
The AMD Radeon RX 6400 is certainly a bit of a curious creature for a number of reasons. Based on the lacklustre performance of the 6500 XT, it doesn't take a genius to figure out that a gaming powerhouse this is not! – You might, therefore, be wondering why custom AIB partners would even bother to bring their own versions of the GPU to the market. – And in this regard, there isn't really an overly satisfactory answer.
Our best guess is that with its relatively slim-profile, and affordable price tag (expected to be around the £100-£140 mark), Biostar and XFX will be hoping that people looking to put together affordable MITX systems might see these as a solid 'modern' option. Another key bonus is that they do not require a dedicated PCI-E power source (meaning that they can be powered directly from that supplied directly from the motherboard slot).
The bottom line though is that these models from XFX and Biostar should probably only be seen as an option for ultra-entry-level gaming PC builds or micro-systems. Albeit, in regards to that first one, exactly how far this will qualify as 'gaming' remains to be seen.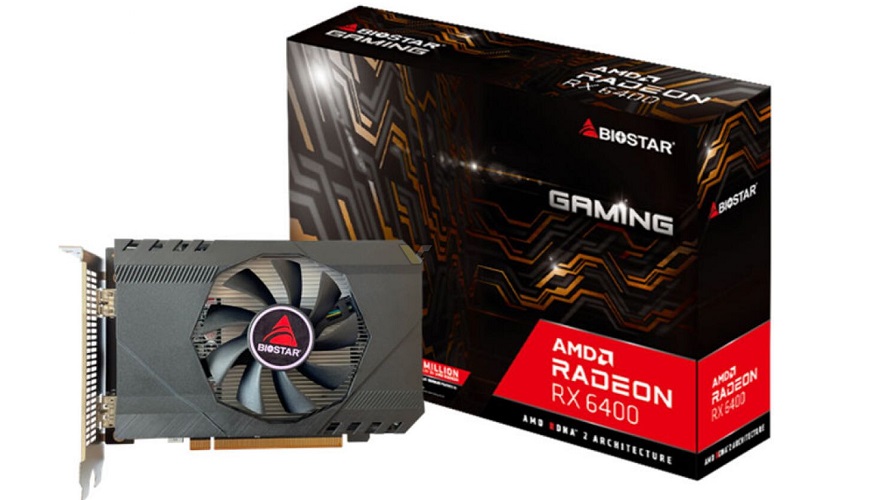 What Do We Think?
In terms of both of these custom AMD Radeon RX 6400 designs, I think it would be fair to say that neither of them is much of a looker. And particularly so the Biostar model which is seemingly retaining that same somewhat underwhelming aesthetic of the 6500 XT. That being said though, they'll definitely be some little interest in these GPUs. As above though, perhaps more as a concept micro build project than anything else. – For the vast majority of consumers though, we suspect that these 6400 models are probably best avoided. I mean, if the 6500 XT barely made the 'gaming' cut, you can only imagine what these might be (not) capable of!
What do you think? – Let us know in the comments!