XFX HD 7790 Black Edition OC Review
---
---
---
Chris Hadley / 8 years ago

XFX's Double Dissipation coolers are, like other brands coolers, easily distinguishable with the aluminium cover that sits on top of the cooler. The rather square looking cooler may seem a bit simple, but its clean lines and basic design with a black band that runs along the breadth of the cooler and red band along the edge with XFX's branding is actually rather stylish and shows their refined design principles.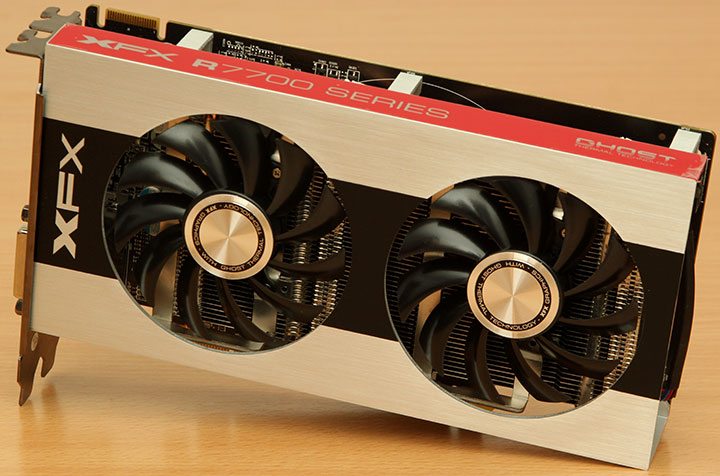 The floating cooler design is not all about looks though and this is where the Ghost Thermal Technology comes in. The open cooler design means that air can freely flow in and out of the card, and the two large 70mm fans on the top help to push air down and on to the GPU core and voltage regulators on either end of the board.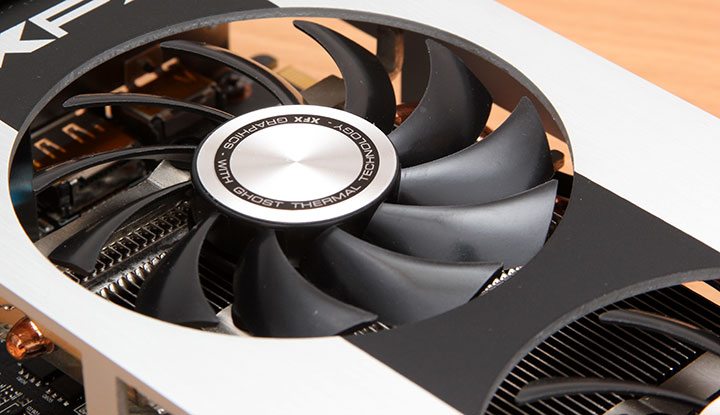 Nestled in the top corner of the board is the single six pin power connector that the Bonaire core requires for its extra power.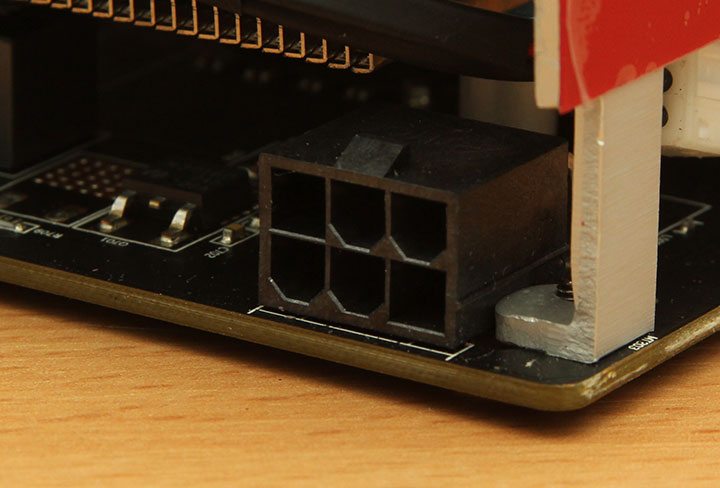 Whilst XFX's card comes with a standard reference array of display out puts, including two DVI ports, a full sized DisplayPort and HDMI, what makes their backplate that little bit different to everyone else's is the laser cut XFX branding that is in place of a regular grill and can be seen from the rear of any system once installed.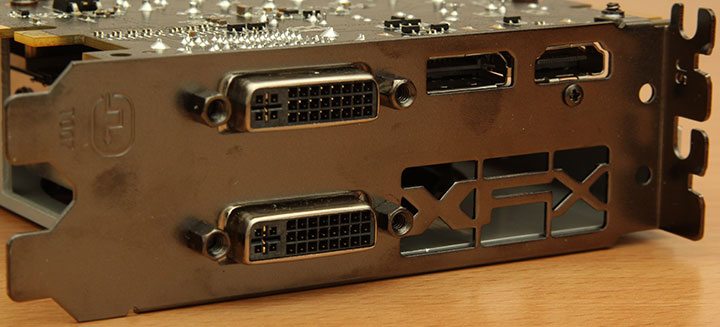 Being a Black Edition card, everything is not focussed entirely around the over clock as a major part is all about the hand picked and selected components that are used, however we do see a stock over clock as mentioned on the box front of 1075MHz on the Bonaire core and 1600MHz (6.4GHz effective) on the GDDR5 memory. Given the selected components, I am expecting this card to perform very well alter on when it comes to over clocking like have found previously with other cards that have hand picked components.