XFX Mercury 319 RX 6800 XT Graphics Card Review
---
---
---
Peter Donnell / 8 months ago
A Closer Look
The card looks absolutely stunning, with a mostly black shroud that's giving a strong contrast thanks to a little bit of chrome trim around the fans. There's a dimpled finish to the shroud, which is purely aesthetic, but I think it looks fantastic; so I guess it's working!
There are three fans on the card, with two 100mm fans on the edges, and a slightly smaller 90mm fan in the centre. All of the fans are PWM controlled and feature a zero RPM mode. So it can fire up a single fan, or any combination of fans to cool each part of the card, helping reduce noise levels.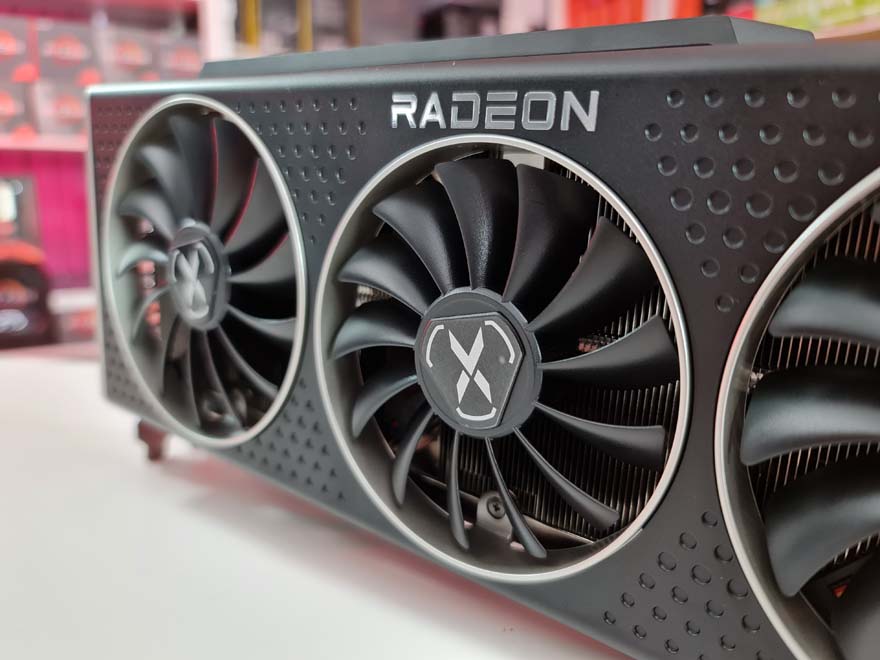 The card uses a massive heatsink, bridged with seven large heat pipes that run through the length of the card. However, much of the cooling performance comes from the staggering volume of fins found in the heatsink. The card stands quite tall, pushing up to 3 slots thick, meaning it has a significantly larger surface area for cooling compared to just about any other GPU.
The card has good airflow around the edges, allowing airflow and heat to be pushed away from the PCB easily enough.

There's a metal support arm bracing the cooler and the PCB, running down the card like a skeleton to prevent sag; this is one seriously heavy graphics card!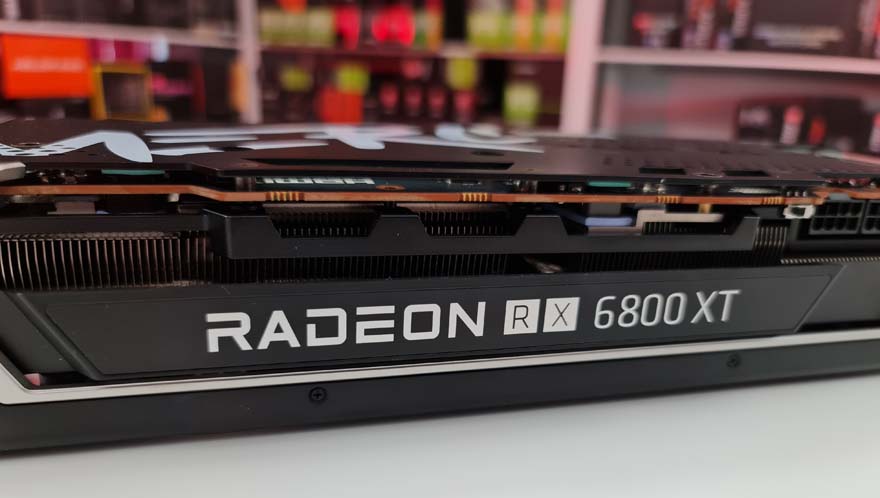 The backplate is massive and finished in a matte black. Personally, I'd rather leave the word Merc off of the card, I think it looks like someone put graffiti on something nice vs just looking cool. However, I don't think it looks bad either, I'd just rather it wasn't there.
You'll notice a lot of holes in the heatsink, as well as a significant cut-out at the rear. This means the card can push a lot of air straight through the heatsink and around important parts of the PCB, massively improving the overall cooling potential of the card.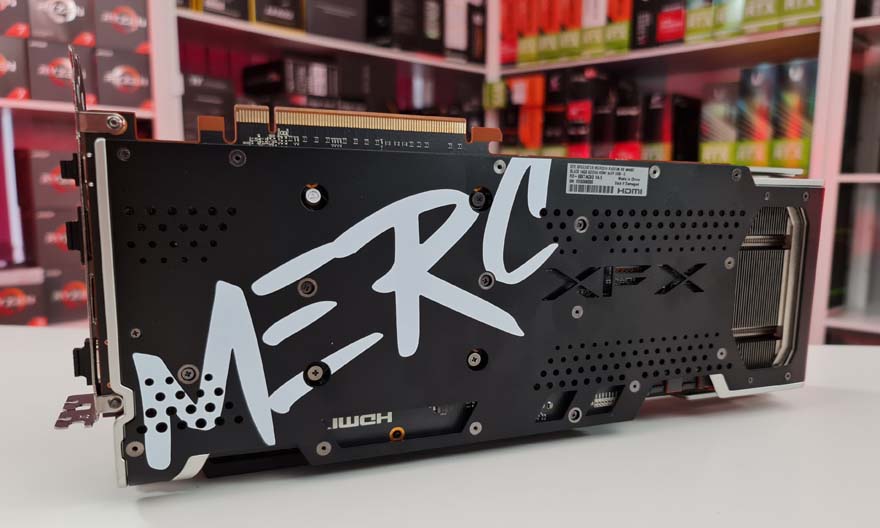 It takes two 8-pin PSU headers to power the card, and XFX recommends at least a 750W PSU. The BIOS switch is great for those tinkering with clock speeds, as you can write back to the one you didn't screw up.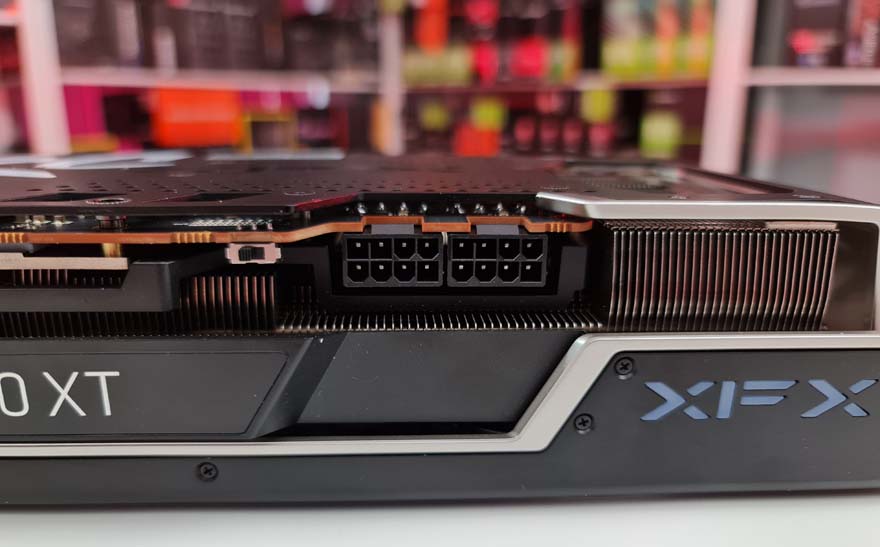 For outputs, the card features a single HDMI (2.1) port, two DisplayPorts (1.4), and USB Type-C with DisplayPort pass-through.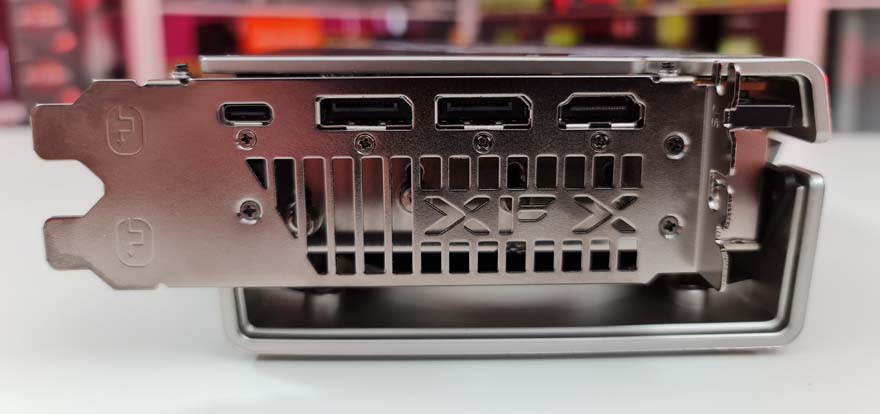 Finally, a little touch of LED lighting down the side gives it a little extra flair.