XFX Pro 750W Black Edition Fully Modular Review
---
---
---
Ryan Martin / 8 years ago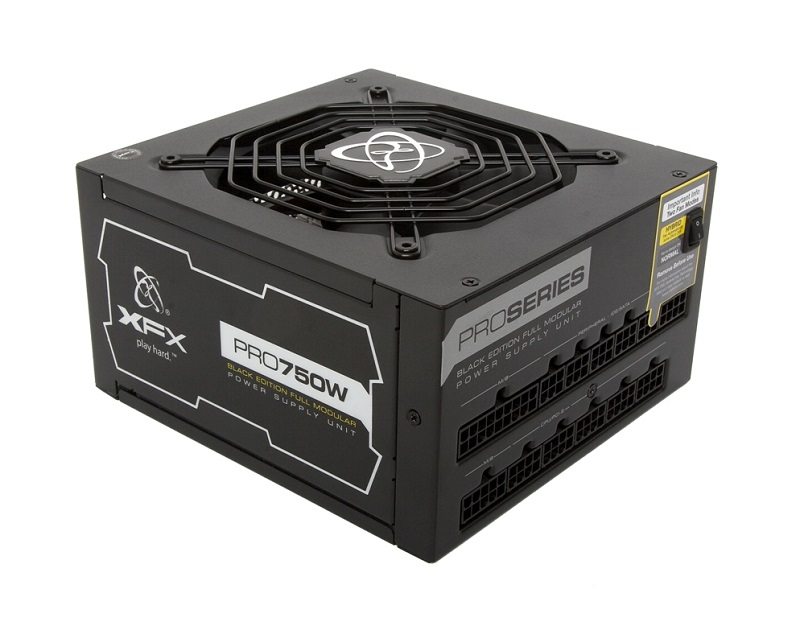 eTeknix has been absent from the world of power supply reviews for around 18 months. Ever since our Sunmoon ATE SM -268 Load Tester broke we have been left without enough test equipment to do a "proper" power supply review. By proper we mean not simply loading the system with VGA/CPU components and taking motherboard readings with programs like OCCT, neither do we find using a multimeter is accurate enough. Our definition of proper power supply testing at eTeknix has been to use a dedicated power supply load tester. Just a week ago we took a trip to Hamburg in Germany where Enermax kindly allowed us to test a whopping 29 power supplies on their Chroma power supply load tester.
The first of those power supplies we tested for review was the XFX Pro 750W Black Edition fully modular power supply. This power supply from XFX is actually manufactured more or less entirely by Seasonic and is based upon the Seasonic X-750. XFX is actually one of Seasonic's OEM partners. With 750W of continuous power over a single 12 volt rail the XFX Pro 750W power supply is designed to power the most demanding gaming systems with a single ultra high performance GPU or a pair of mid-high end GPUs.
Furthermore the XFX Pro 750W Black Edition uses a fully modular design meaning it is entirely capable of giving you a clean looking system. What's more impressive is every cable is fully black while all cables, except the motherboard 24 pin, use "flat" black cables for easier cable management. Furthermore the power supply features a hybrid fan switch that allows you to switch between an "always on" or "hybrid on/off" fan mode. The always on mode means the fan always spins and varies with temperature while the hybrid on/off mode allows the fan to turn off at low loads. The option to choose is indeed a very nice feature.
On top of all that the XFX Pro 750W Black Edition power supply is one of the most aggressively priced power supplies on the market and comes with a 5 year warranty, yet has performance that beats most of its competitors if the Seasonic X-750 is anything to go by. But without any further ado, let us proceed on to this XFX Pro 750W Black Edition power supply review and sea how this product stacks up.
Specifications and the product page for this product can be found here.