XFX R7 240 Core Edition Passive 2GB Review
---
---
---
Ryan Martin / 7 years ago
A Closer Look
---
The core of the design is based around quite a large passive heatsink with widely spaced fins – ideal for moderate airflow scenarios.
There is a single 6mm heat pipe inside that heatsink carrying the heat away from the 30W Oland Pro GPU core.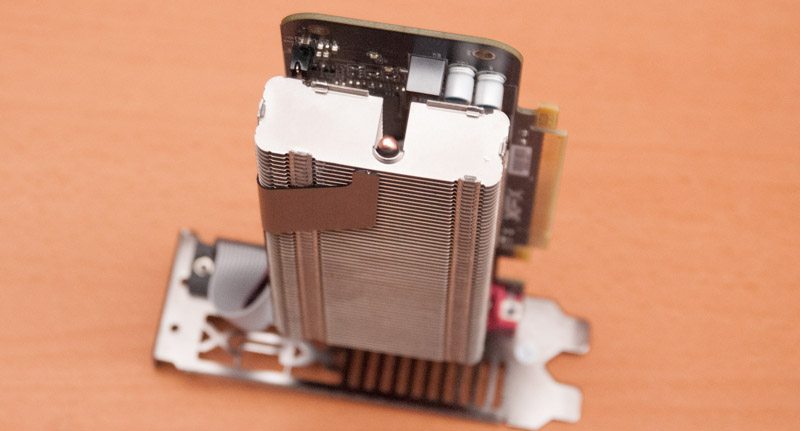 The PCB is black and we see memory chips on the rear as this is necessary to fit all 2GB on.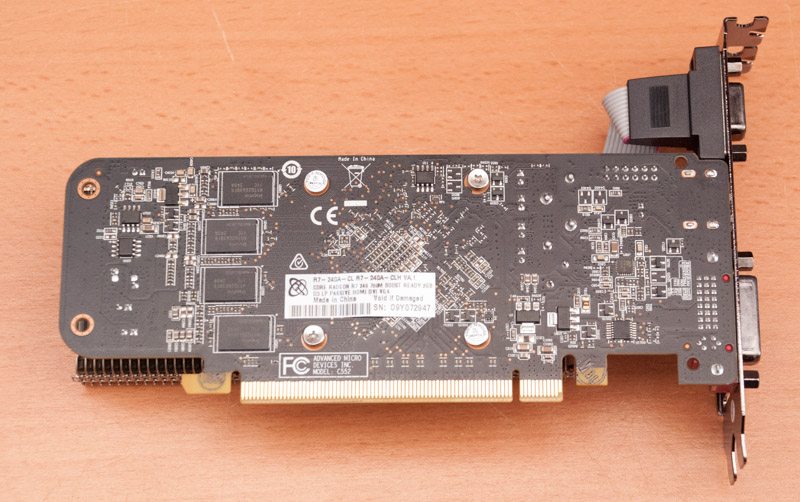 Those memory chips are made by Hynix.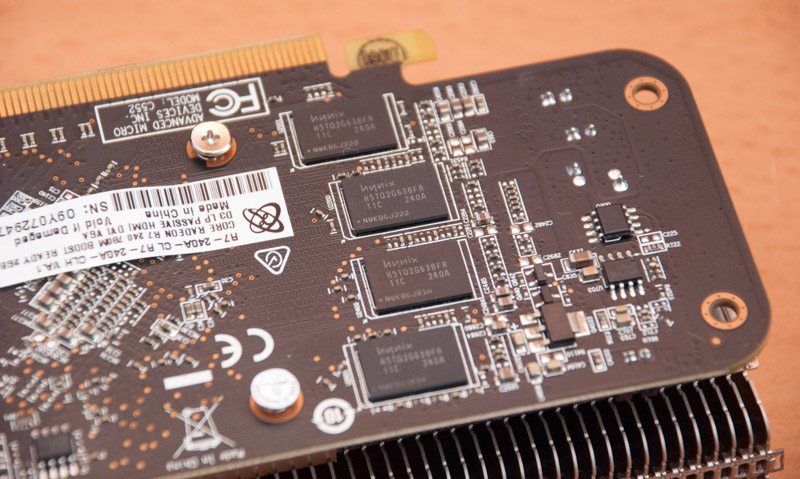 The heatsink makes contact with the GPU die through an additional aluminium block.

The card is of dual slot thickness which does limit its usefulness in HTPC type environments. The fact it is passive also limits its use in HTPC environments where case fans are unlikely.

The rear I/O has DVI, HDMI and VGA. The HDMI port is capable of outputting 4K but this is limited to 30Hz. Remember XFX provide additional rear I/O brackets that allow you to move the VGA port next to the HDMI port and reduce the height of the card.