XFX R9 280 Double Dissipation Black Edition OC 3GB Review
---
---
---
Ryan Martin / 9 years ago
Introduction
---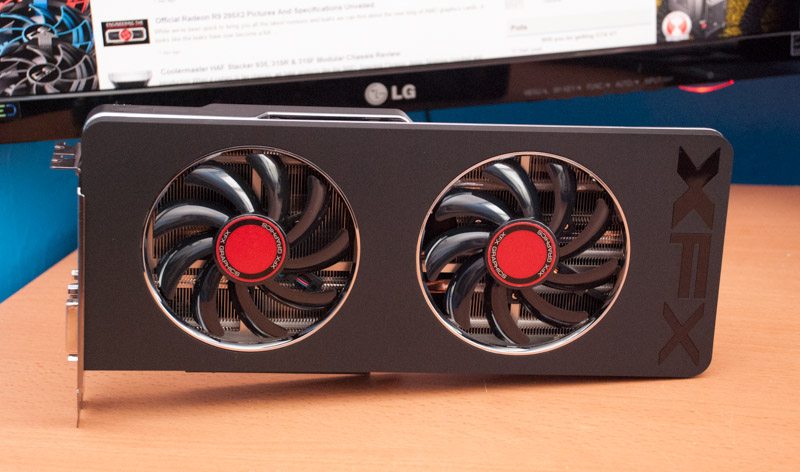 The AMD HD 7950 was probably the best GPU of the entire HD 7000 series in my honest opinion. It offered stellar value for money for high performance gaming – often overclocking to HD 7970 levels for a much lower price. The HD 7950's popularity then got the better of it as the card soared to mining fame being the GPU of choice for miners all over the world. The price of HD 7950s went through the roof before stock eventually ran out and people had to start turning to new and current alternatives like the R9 280X. However, the HD 7950 is back with a bang. Given the logical name of the R9 280 it carries the great features we grew to love on the HD 7950 but with a higher clock speed and slightly lower price than the R9 280X. Today we have with us a rather sexy looking R9 280 courtesy of XFX. We have with us the XFX R9 280 Double Dissipation Black Edition OC graphics card (R9-280A-TDBD) which is XFX's cherry picked line. It features their dual 90mm fan cooler, has an overclocked frequency and has fully unlocked voltages on the core and memory for overclocking.
Specifications Analysis
Below you can see how XFX's R9 280 stacks up against rival graphics cards. It holds a $20 premium over the reference card but comes with a memory and core overclock to give it some extra grunt.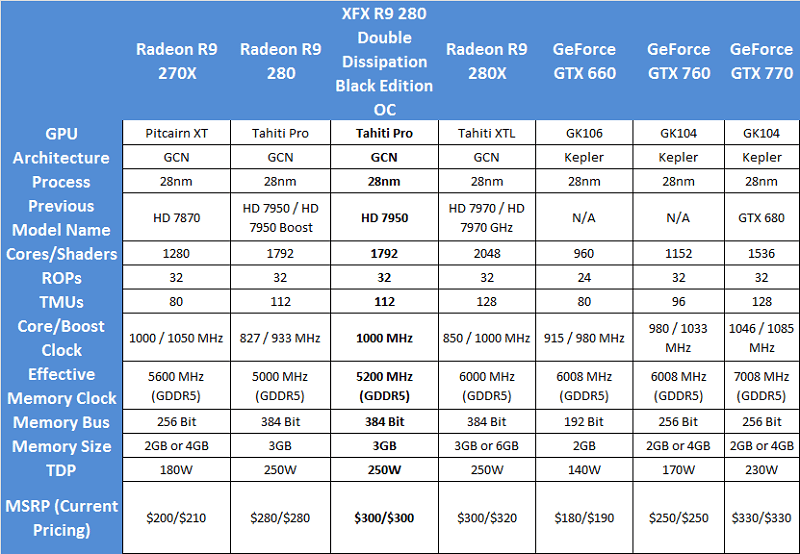 Packaging and Bundle
The packaging comes with the usual style but has a new addition letting us know it is UEFI BIOS ready.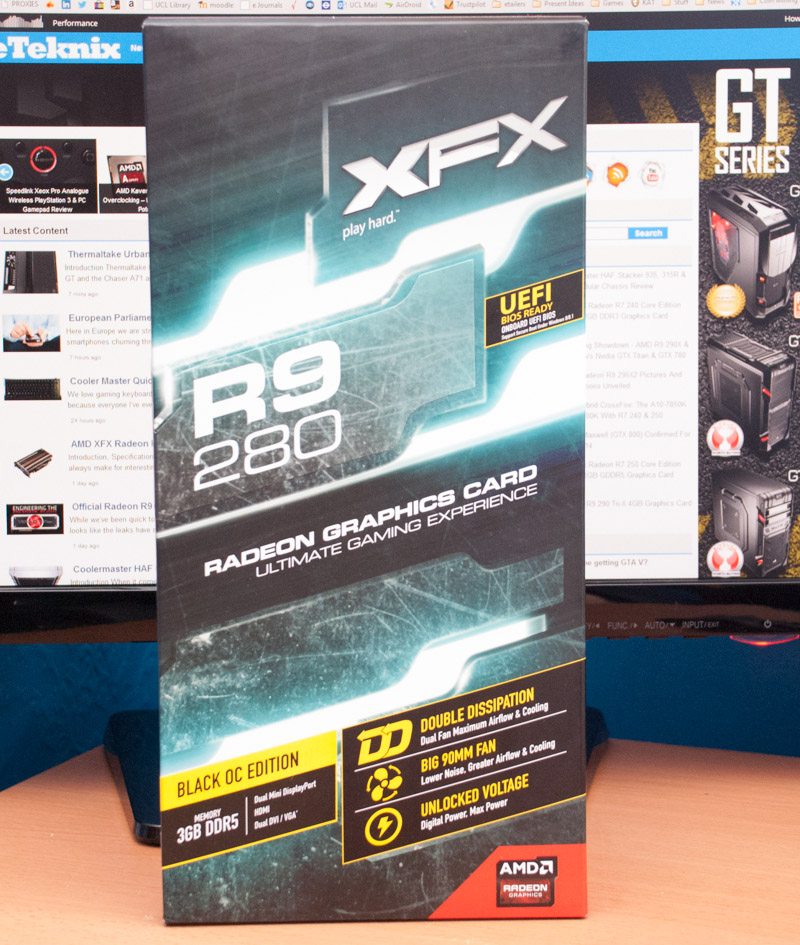 The back lists out the usual key features.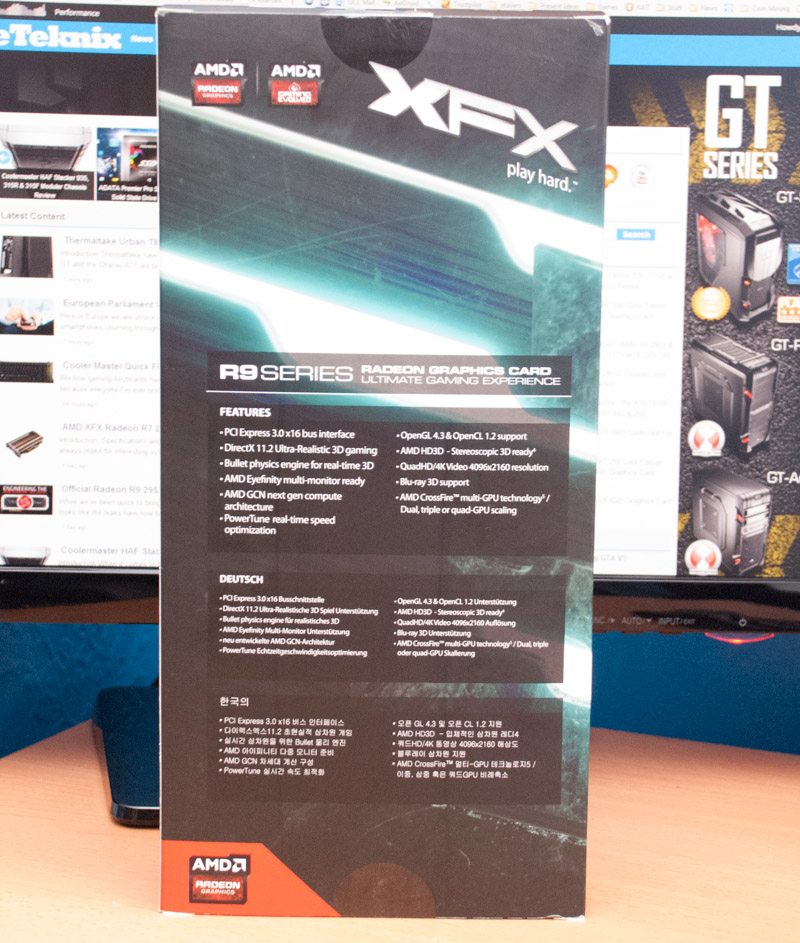 Inside we find a rather modest looking brown card box.
There's the usual array of documentation including a warranty statement and driver CD.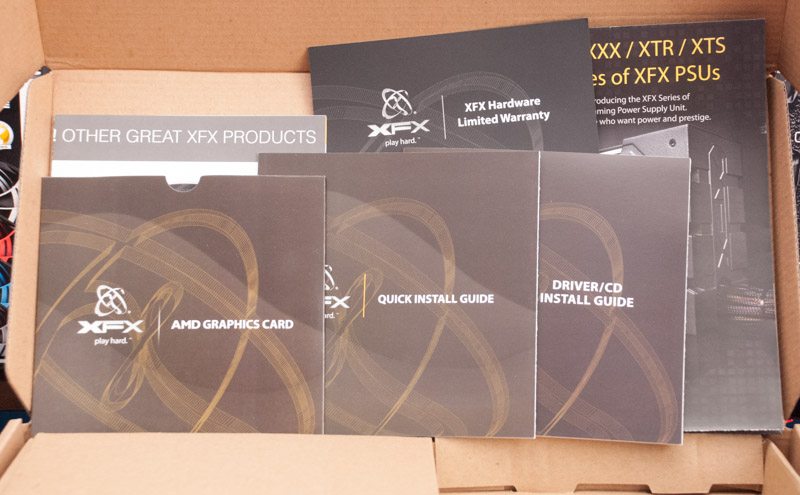 The accessory bundle includes two power supply adapters (dual molex to 6 pin and dual 6 pin to 8 pin) and a CrossFireX bridge.