XFX Radeon HD 7950 Black Edition Overclocked 3GB Graphics Card Review
---
---
---
Chris Hadley / 11 years ago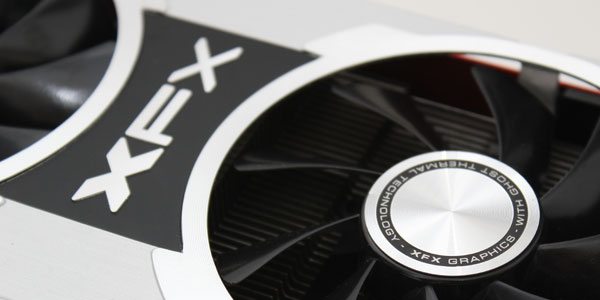 With the release of the 7970 now passed and the cards making their way out into the big wide world, now is time for AMDs partners to release the slightly toned down version of their jaw dropping card. When we took a look at the 7970 reference card, we was astounded by the power that had been laid in front of us in the form of a single GPU format. The card took all of our test methodology in its stride and barely showed strain at any point – and this was purely a reference card before any of the partners were able to get their labs on the case and tweek them to their own recipes.
The 7950 is built around the same 'Tahiti' core as the 7970 but mainly its clocks speeds will be lower at stock. With the 7950 now though the workshops of AMDs partners, now we can really get a feel of what this card can do.  XFX have made the push and have made it first to the eTeknix test bench, but with no standard card by far. What we have here to play with is their 7950 Black Edition Overclocked 3Gb card.
The 7950 as one would guess is at the more eco and budget friendly end of the spectrum in comparison to the 7970 and the 7990 when it comes to launch, so is there a huge compromise to be made by saving money or is it still going to thrash the pants off the 6950 and even dare I say it the GTX 580 as well? Well rumour has it that with the right tweeks, the 7950 will easily overclock to and perform at 7970 levels. So would this card be a timely investment or should we still look at the 7970 for its pure processing power?