XFX Radeon R9 390 Double Dissipation in Pictured!
---
---
---
Bohs Hansen / 6 years ago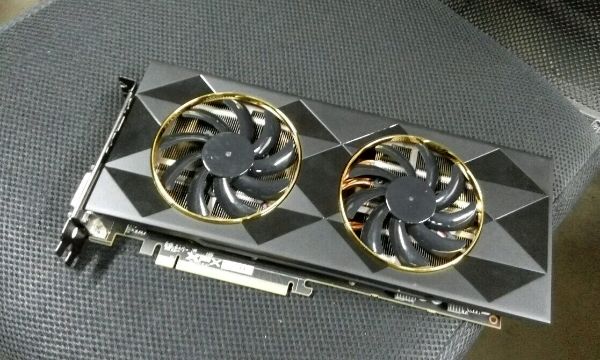 Chinese forums have leaked what could be the first real photos of AMD's upcoming Radeon R9 390 graphics card and it isn't even a reference design. The XFX Radeon R9 390 is featured in two photos, one from the top and one from the side, and both sides give us some good clues that this could be the real deal and that the launch isn't that far in the future.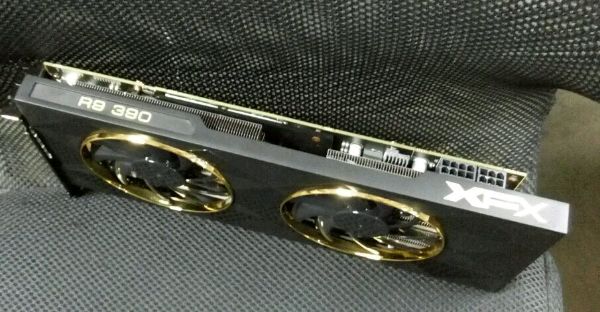 There were no direct card specifications provided by the users who posted this, so it's unclear whether it's just an aftermarket cooler or if it's also overclocked and enhanced over the reference. The power will be provided by an 8-pin and 6-pin power connector which points to a TDP of 300W. There is no physical crossfire connector which points to the continued use of their XDMA Crossfire technology.
The shroud seems to have gotten an upgrade from the previous plain black design and now features a diamond styled surface. Below is a summary of the specifications that have been leaked so far and expected prices, but we won't know for sure until it's released.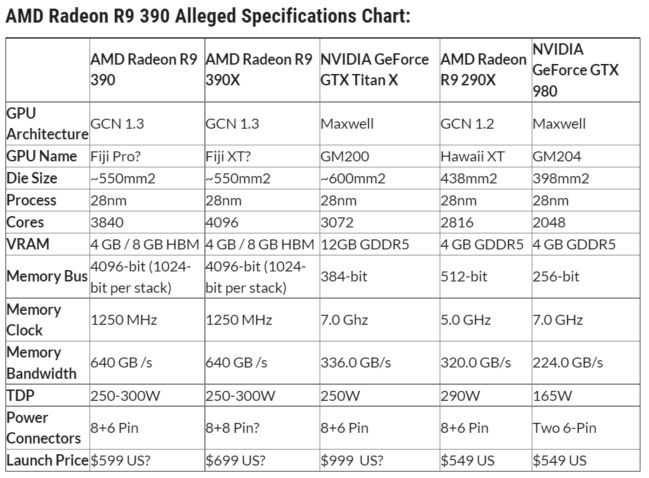 Thanks to WCCFtech for providing us with this information.