XFX Radeon RX 590 'Fat Boy' Graphics Card Image Leaks
---
---
---
Mike Sanders / 4 years ago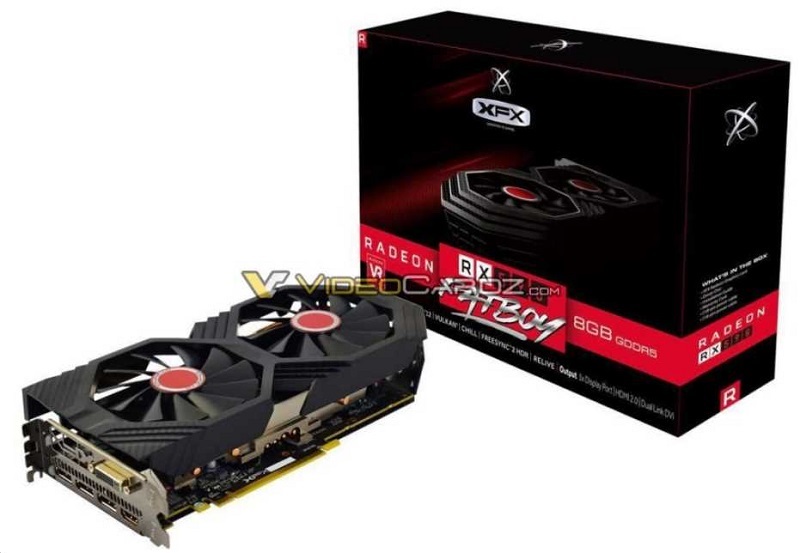 XFX Radeon RX 590 'Fat Boy' Graphics Card Image Leaks
Before we continue, there is a point we should highlight surrounding the AMD Radeon 590 graphics card. Hand on heart and swearing to God, we have still not had any confirmation from AMD that this officially exists. At least, not yet. Despite that, if the card was a boat then it might as well be time to abandon ship it's leaked so much.
The latest addition comes via Videocardz who have obtained images of the new XFX Radeon RX 590 'Fat Boy'.
Why Is It Called The Fat Boy?
Well, looking at the images, I would presume it's something to do with the card being not very tall but rather wide. What we do know is that this particular model is clocked to around 1600mhz and in appearance looks very similar (if not mostly identical) to the 580 graphics card from the series.
14nm or 12nm?
We have over the last few days seen some contradiction in the chipset planned for the RX 590. Every indication we have seen suggests that while the cards will continue to use the Polaris 30 architecture, a 12nm chipset would be used. Despite that, less than 24 hours ago, a brand new Sapphire 590 appeared which said 14nm.
Although 12nm is far more likely, there is certainly enough of a contradiction here to cause some doubt. Either way though, with a release reportedly set for November 15th, I guess we'll soon find out!
What do you think? – Let us know in the comments!