XFX Releases First Fanless AMD RX 460
---
---
---
Samuel Wan / 5 years ago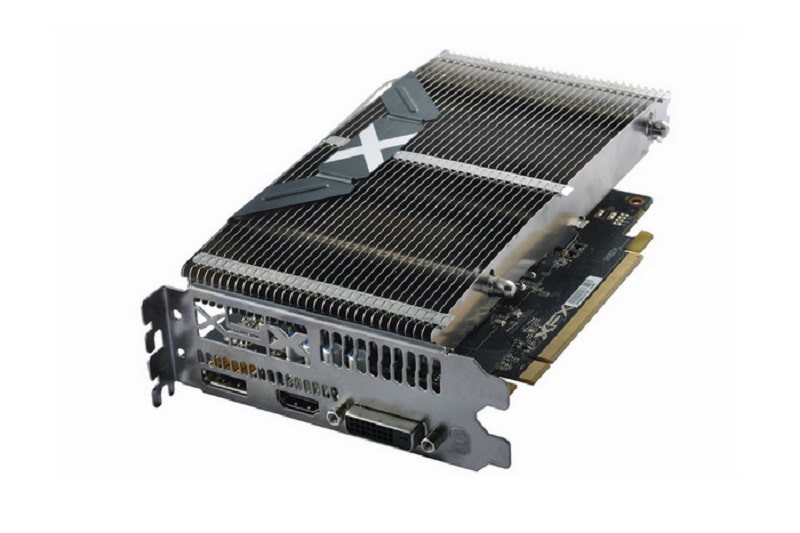 In recent years, many graphics card manufacturers have introduced so-called silent modes or 0dB operating modes. This allows the card to turn off its fans when it's idling, allowing the card to be passively cooled by the heatsink. For silent gamers or those machines pulling HTPC duty, this is a welcome feature, cutting down on background fan noise. However, there's nothing quite like a fully passive card, something XFX is doing for the RX 460. Unfortunately, the card is only available in China right now.
XFX's RX 460 is the first passive Polaris 11 graphics card we've seen so far. As expected, the cooling fin array is larger than what you might find on an actively cooled card. The heatsink does feature two heatpipes but memory and VRMs do not feature heat spreaders. Given the sub 75W TDP due to all power coming over the PCIe slot, those measures probably aren't necessary. Temperatures are in line with other RX 460 but it remains to be seen how well performance holds up.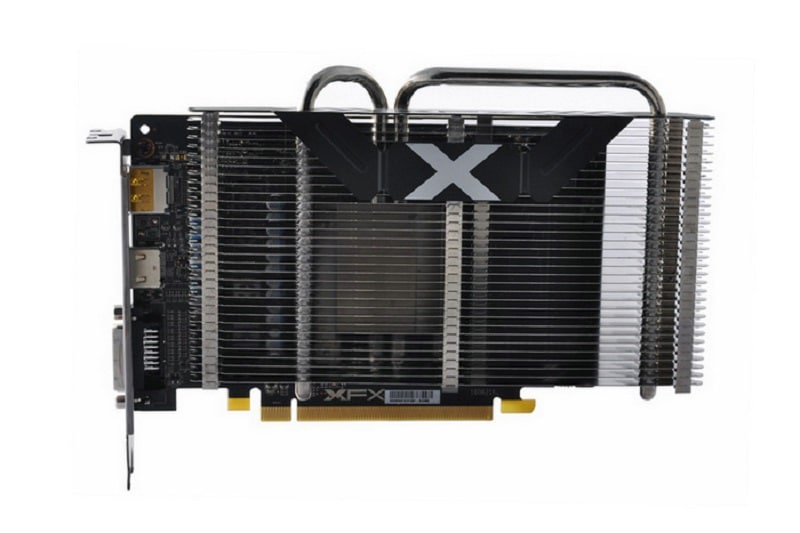 With the rise in 0dB modes though, the niche for passively cooled cards is shrinking. Perhaps we may see a truly 'silent mode' BIOS option for low to mid range cards which will disable the fans entirely at the cost of performance. This option though would allow for full performance to be unlocked when required by turning on the fans. Perhaps after getting tired of adding RGB LED lighting, we'll see this as the next new feature?