XFX RX 6600 SWFT 210 Graphics Card Review
---
---
---
Peter Donnell / 10 months ago

It's a very special day in the eTeknix office today, as we welcome the release of a new graphics card! They're few and far between these days, or at least, ones where we actually see the card in real life and can get it on our test benches. AMD will be rolling out their new RX 6600 chipset from a few partners today, and the XFX RX 6600 SWFT 210 looks set to be a welcome choice for gamers. Not only does this promise to be a more affordable card, but it may also even end up close to its MSRP at most retailers. Furthermore, while it's not going to appeal to the 4K extreme gamer market, for those trying to get their first builds off the ground, this card is promising to provide strong competition for the RTX 3060, which is still currently priced around nearly twice the MSRP of the 6600 due to insane demand and lack of competition… until now.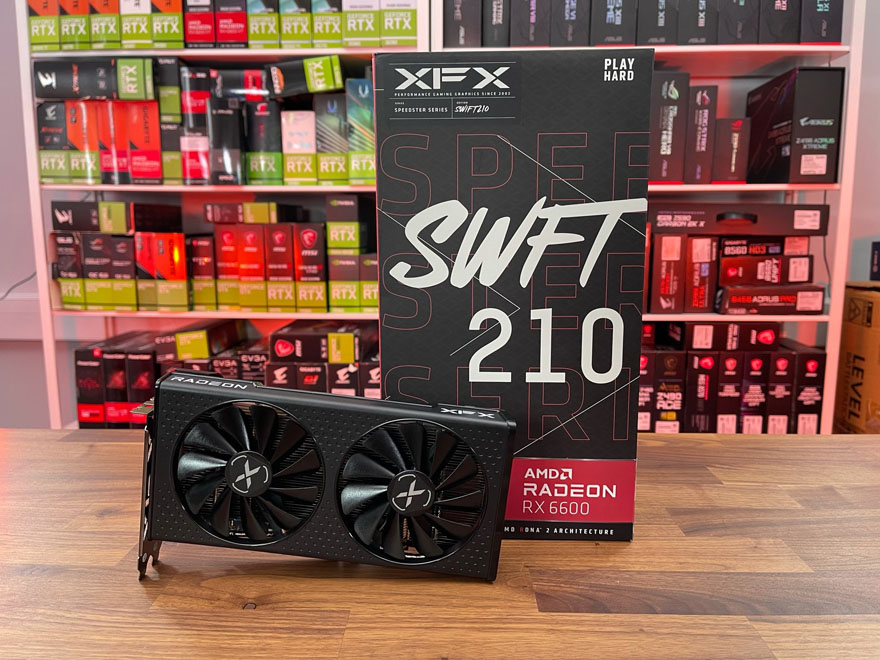 XFX RX 6600 SWFT 210
This graphics card is looking pretty promising, and while it's not a high-end chipset, being a step down from the recently launched 6600 XT models means it'll be priced more competitively. However, the game clock and boost clock speeds do look promising at 2044 MHz and 2491 MHz respectively, it's paired up with 8GB of GDDR6 memory, and really, it should be pretty competitive at both 1080 and 1440 resolutions. Of course, the main performance uptick will come from technologies like Radeon Boost, Radeon Anti-Lag, AMD Fidelity FX and more, all of which can give your gaming a welcome lift in performance.
Features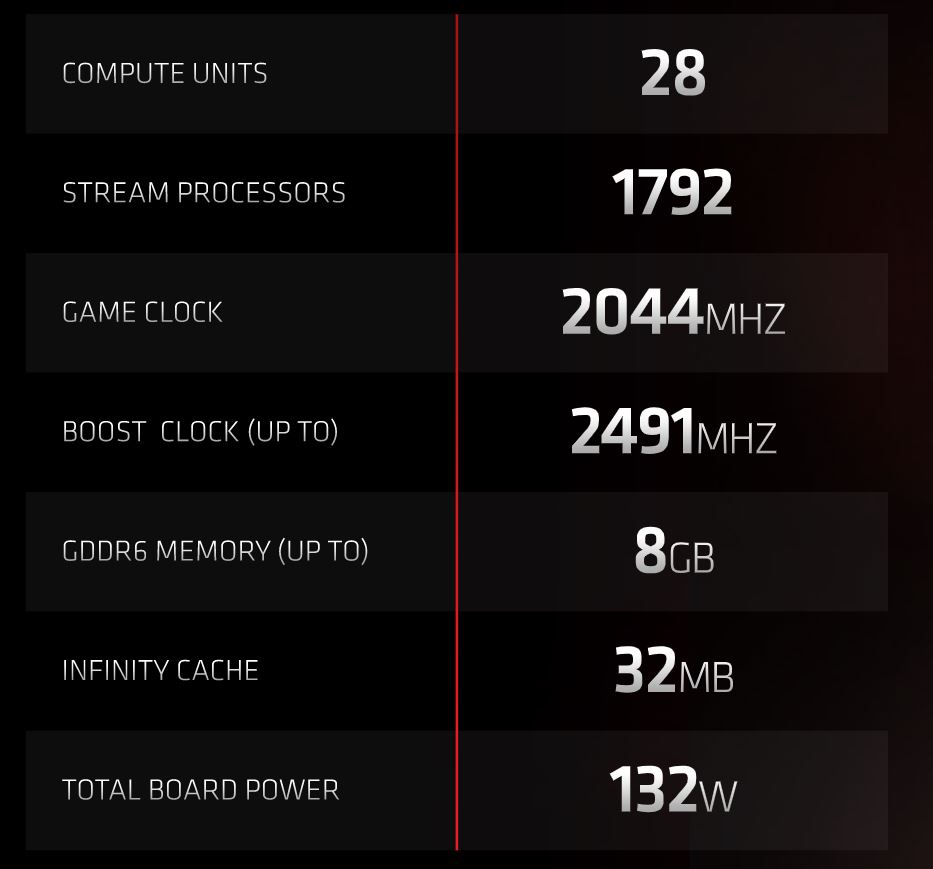 For in-depth features and specifications, please visit the official XFX RX 6600 SWFT 210 product page here.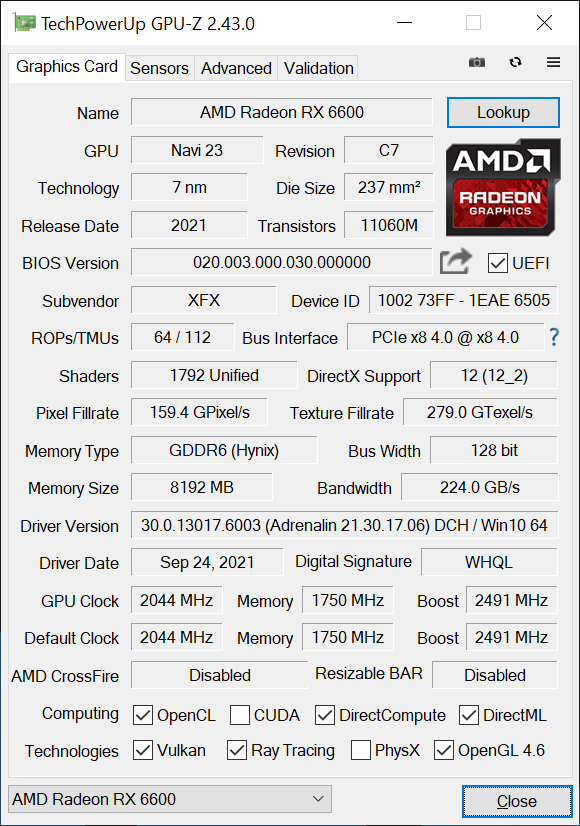 FidelityFX
With such a growing list of games now supporting AMD FidelityFX, more and more gamers are getting big FPS improvements thanks to the upscaling technology. It's effectively AMDs counter to the Nvidia DLSS technology, albeit they go about it in different ways, but they do similar things for gamers.