Xigmatek Aegir SD128264 CPU Cooler Review
---
---
---
Luke Hill / 12 years ago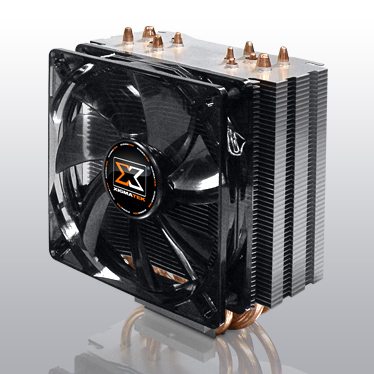 Xigmatek are an interesting company who always look to push the performance and design boundaries of every heatsink they produce. One of the first heatsink manufacturers to successfully implement an effective H.D.T. (Heatpipe Direct Touch) design base, they have taken this feat one step further with the use of a D.L.H.D.T or Double Layer Heatpipe Direct Touch design on their SD128264 Aegir CPU cooler.
Continuing the naming scheme which sees Xigmatek's coolers sharing their titles with ancient gods, Aegir or Ægir is a god of the ocean and king of the sea creatures known for throwing elaborate parties. The SD128264 shows resemblance to the recently reviewed SD963 Loki with its general appearance and design, so hopefully it will match the success of its smaller brother. Falling directly in the middle of the fierce £30-£40/$50-$70 price range at £35/$60, the Xigmatek SD128264 Aegir is going to have to put up an inspiring fight to be worthy of the price vs. performance recommendation.
The Aegir is a single tower D.L.H.D.T designed cooler. It features 6 copper heatpipes, four of which are 6mm in diameter and spread equally between the top and bottom side of the base meaning that 2 of them come in direct contact with the CPU heatspreader. The other two 8mm heatpipes are positioned directly in the centre of the base allowing them to come in direct contact with the hottest part of the CPU. The fairly dense aluminium alloy fin array receives up to 89.45 CFM of airflow from the 2200 RPM, 120mm, white LED, PWM fan.
The specification sheet shows huge potential but can this Aegir prove itself as the king coolers or are the competitors going to spoil its party?