Xigmatek Gaia II CPU Cooler Review
---
---
---
Dave Alcock / 8 years ago
Introduction
---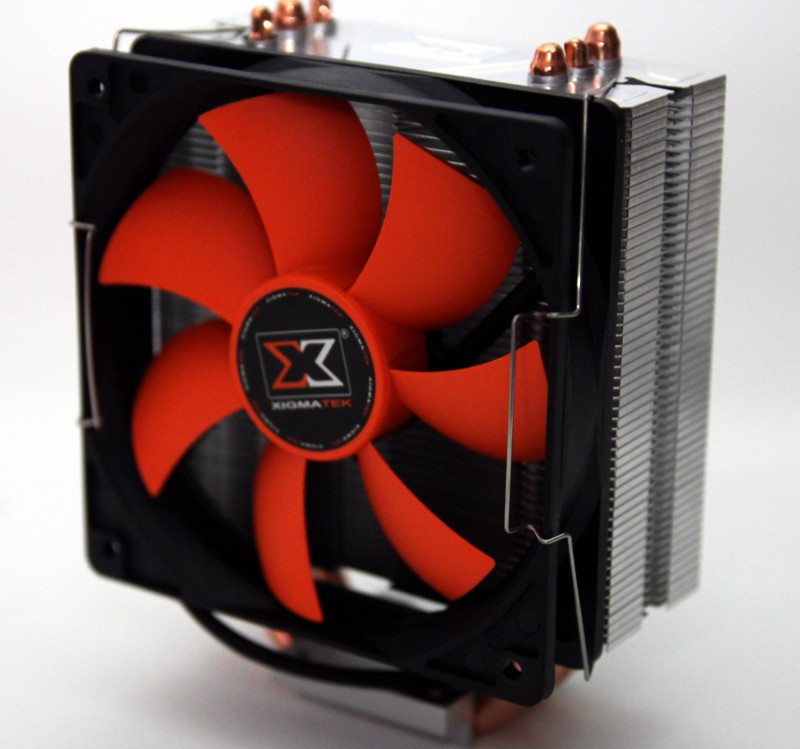 When I think of Xigmatek, M-ATX and ITX cases such as the "Nebula" or the "Aquila" spring to mind. These are both really nice compact cases which are competitively priced. They don't just do cases though, Xigmatek are a vastly expanding company with a large range of products credited to them, including power supplies, fans, a range of accessories and of course coolers.
Xigmatek are back with an update of their Gaia aptly named the Xigmatek Gaia II. The original Gaia was cheap, performed well for the price and was acoustically pleasing. Hopefully the Gaia II will be able to do the same.
As you can see from the specification below, the cooler supports a range of sockets for both Intel and AMD sockets. It comes with a 120mm 4pin PWM fan and features H.D.T technology.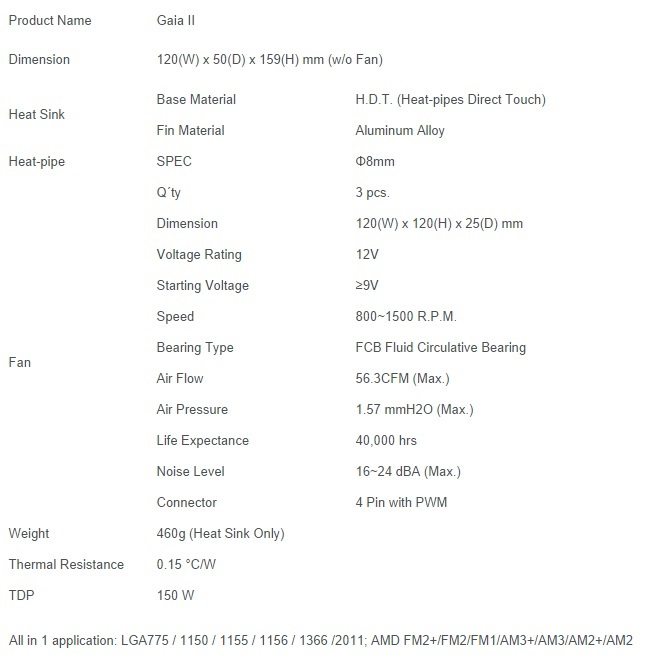 The front of the box is very straight forward, it features an image of the cooler, the product name and also mentions its H.D.T technology which we will take a look at in a moment.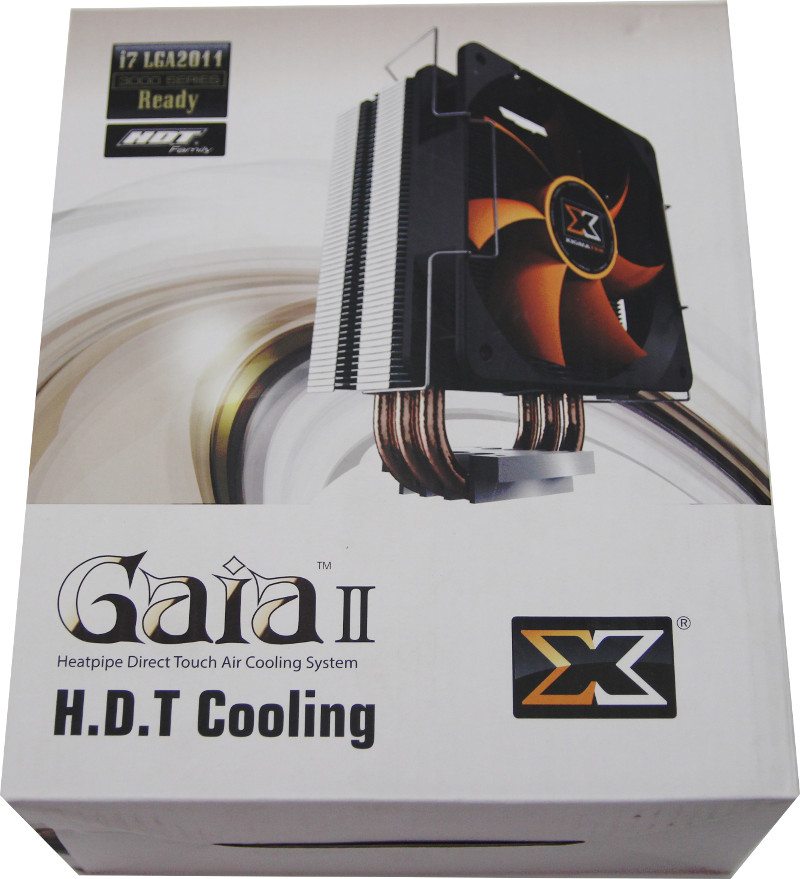 Around the back we have the product specifications including the coolers dimensions, fan details and weight. It also has plenty of contact details should you wish to get into touch with Xigmatek.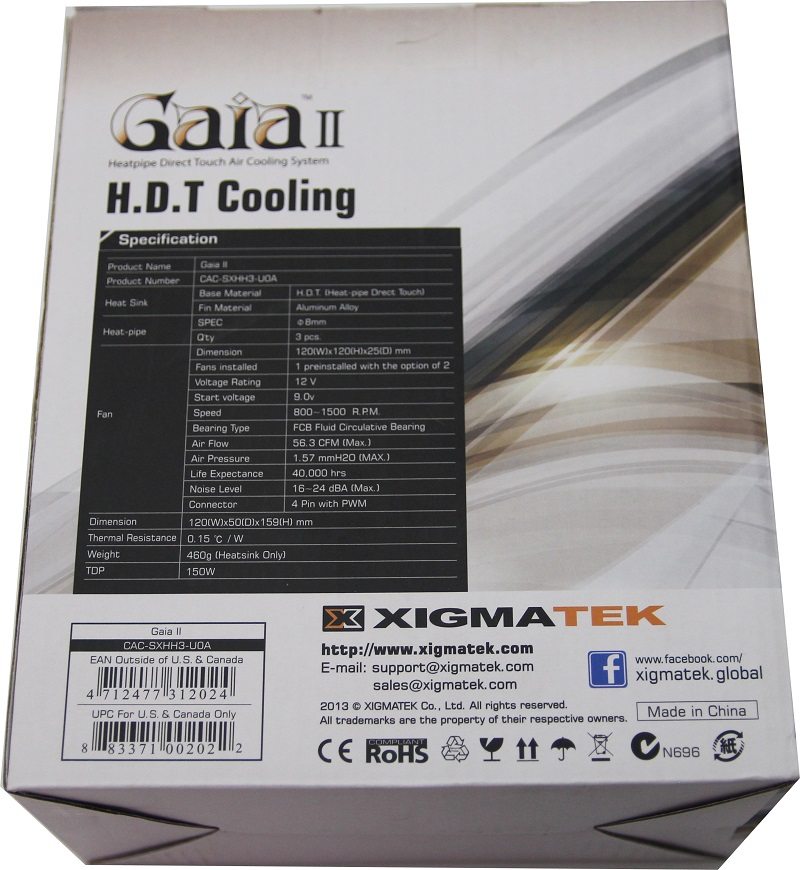 The sides of the box just reiterate what the front and back of the box say about the H.D.T technology and also shows the product details in different languages.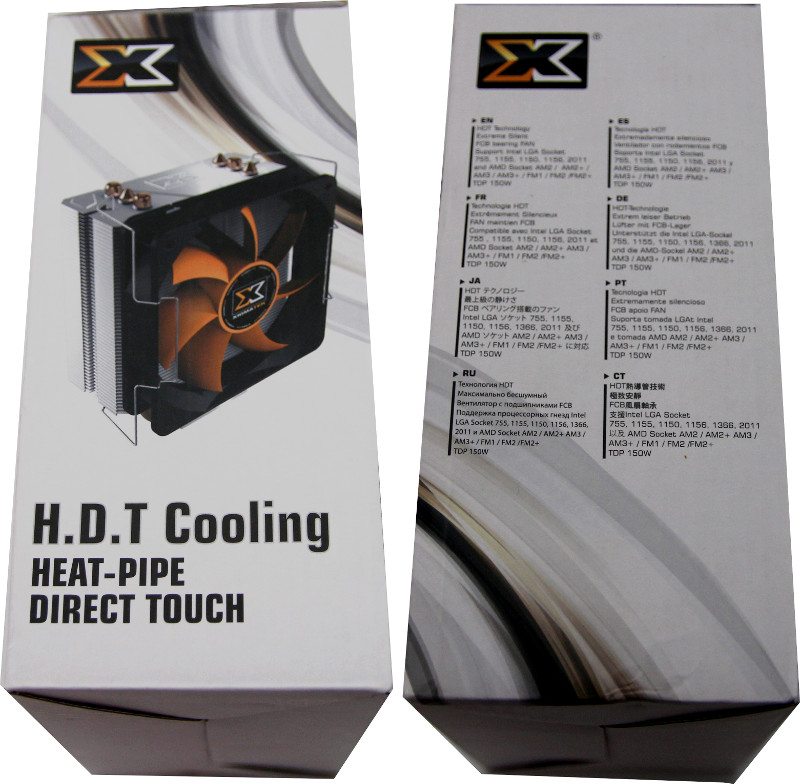 In the box you'll find the cooler, the fan, an instruction leaflet, AMD and Intel brackets, and plenty of screws and knurled nuts to attach the cooler.  There is also sachet of thermal paste. I'm not a great fan of sachets of thermal paste, I would prefer syringes as they can be used again, a sachet can't be resealed so has to be thrown after its first application. It is nice that Xigmatek include it in the box though.