Xilence Performance A Series 730W Power Supply Review
---
---
---
Ryan Martin / 8 years ago
Introduction & Packaging
---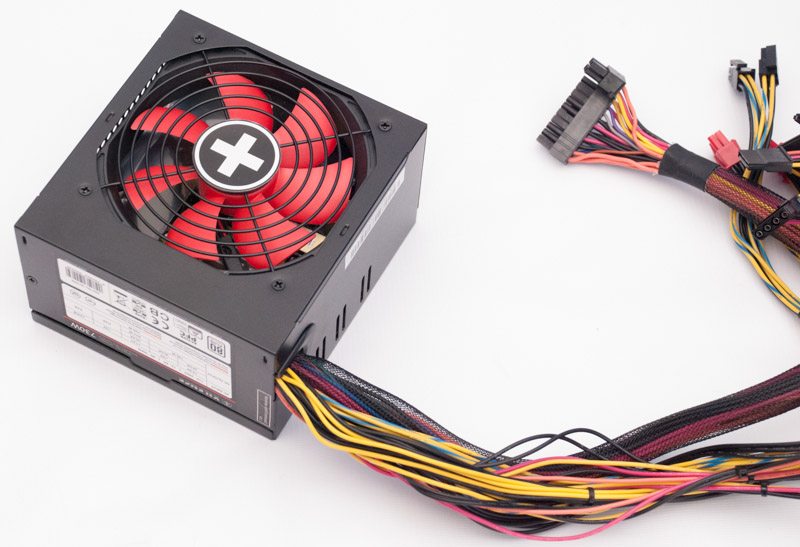 During August 2013 the parent company of well-known German brand Be Quiet, Listan GmbH & Co. KG (Listan for short), announced their takeover of the German-Taiwanese brand "Xilence". As part of the deal Listan took complete ownership of the entire Xilence portfolio and all of its trademarks. The Xilence brand now operates as a separate subsidiary company and brand under the Listan parent company. With the Xilence brand, Listan are hoping to address the mainstream and volume market segments of power supplies and cooling fans while reserving Be Quiet for more expensive and premium product offerings. The transition from its previous ownership to its new guidance and direction under Listan has now started to take effect. In mid-July Xilence presented their newest product range: the Performance A power supply Series. The main target of the Performance A Series is good quality power with competitive pricing. The Performance A series offers 430, 530, 630 and 730 watt variants with retail prices of €33.90, €37.90, €45.90 and €52.90 respectively. Today we are able to take a look at the Performance A Series 730W model and see exactly what it has to offer.
Packaging and Contents
The packaging of the Xilence brand is fairly basic reflecting the budget orientation of the product. The box points out the 80 Plus and ErP 2014 certifications. It also quite amusingly has a box stating that it is "ready for graphics cards" – well with 730W on offer I'd certainly hope so!
Around the back of the box we see the influence the new leadership has had. Just like Be Quiet, Xilence now list all the different connectors out and the lengths of each cable, good information to have especially for such a budget unit.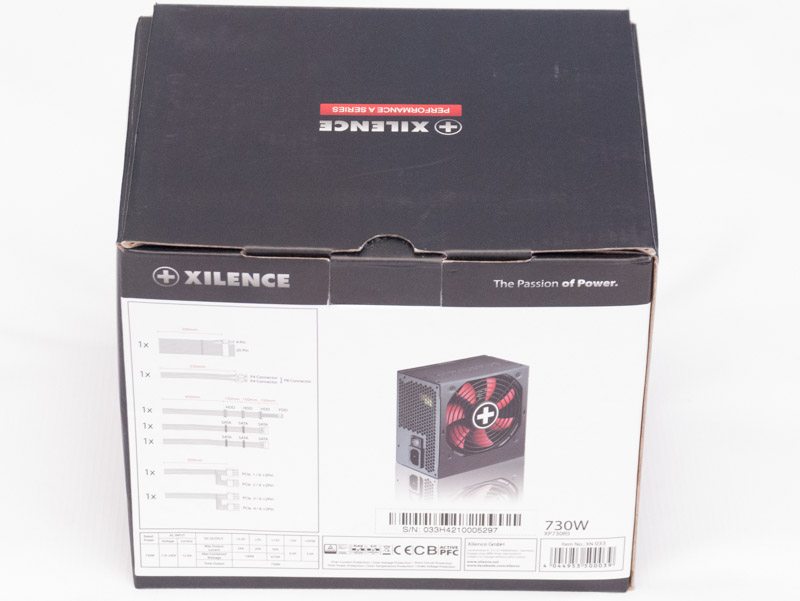 The included accessories are fairly basic, we find a power cable, four black screws and a brief user manual.