Yahama Launching New Receivers for 4K/120 and Xbox Series X – Sort of…
---
---
---
Peter Donnell / 2 years ago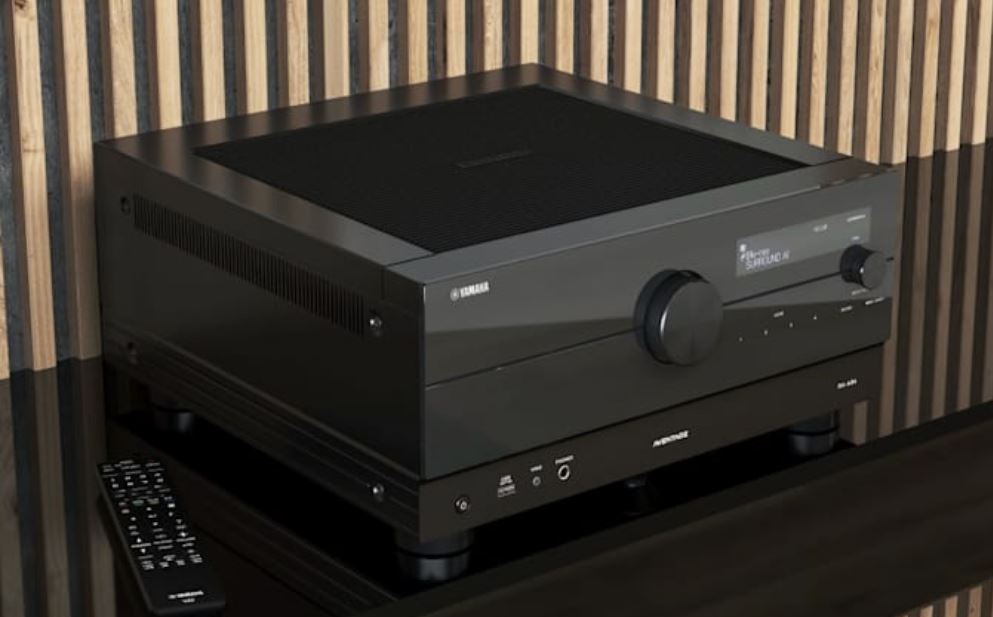 Yamaha are releasing new HDMI 2.1 AV receivers? Good news, right? The AV market seems to be taking its sweet time when it comes to more HDMI 2.1 units, but things are steadily moving along. Albeit, I'm sure some pandemic stuff has likely tempered the market, causing plenty of delays. Finally, however, we're hearing of more units supporting the newer standards. This means a rollout of hardware that can fully support resolutions of up to 8K and the much more relevant 120Hz 4K modes, such as those supported by the current crop of consoles. Specifically, the Xbox Series X has been throwing up issues for those trying to play 4K/120Hz through their receivers. The solution appears to be new hardware and software updates for (as yet unreleased) hardware… talk about a hassle.
Yamaha Aventage
The new range of Yamaha Aventage receivers looks absolutely stunning, albeit, given their leaning towards the high-end and enthusiast side of the market, they're not going to be cheap. The RX-A8A, RX-A6A and RX-A4A feature 11-, 9- and 7-channels, respectively. Furthermore, Yamaha has said that HDMI 2.1 features, such as 4K/120Hz, 8K/60Hz, Variable Refresh Rate (VRR), Automatic Low Latency Mode (ALLM), Quick Frame Transport (QFT) and Quick Media Switching (QMS) will not be present at the launch. I repeat, THEY WILL NOT!
Updates for Unreleased Hardware?
The new hardware will launch this summer, and Yamaha says that a future update will unlock the HDMI 2.1 features. Unfortunately, that leaves current hardware in the gutter, as you'll still need to connect the consoles to your TV directly, then use ARC or similar features to loop the audio through your receiver. I don't think we'll see a solution for this. However, if Yamaha plans to launch the new hardware with these features no ready out of the box, what's the point.
Features
3D audio formats, including Dolby Atmos and DTS:X are supported here, as well as Dolby Vision on all HDMI inputs. You get a calibration microphone, which is awesome, and there's even support for all three main smart assistants; Alexa, Siri and Google Assistant. The two top-end models will even support the Auro 3D format, not that many home setups have such complex 3D audio setups, but it's still impressive if you can accommodate it.
Unsurprisingly and unfortunately, the Auro 3D format support, will, you guessed it, be added in a future software update… give me a break Yamaha.

Price and Availability
The RX-A8A will cost $3,000, the RX-A6A will be $2,200 and the RX-A4A is $1,300. That's a lot of money for what sounds like it's launching unready with absolutely all the best features coming via updates at a later date. While it's nice to see solutions are on the horizon, I'd wait for Yamaha to get their s*** together and get the updates ready before I put any money down on these.