YouTuber Reveals Commodordion – Commodore 64 + Accordion = Musical Instrument?!
---
---
---
Mike Sanders / 1 month ago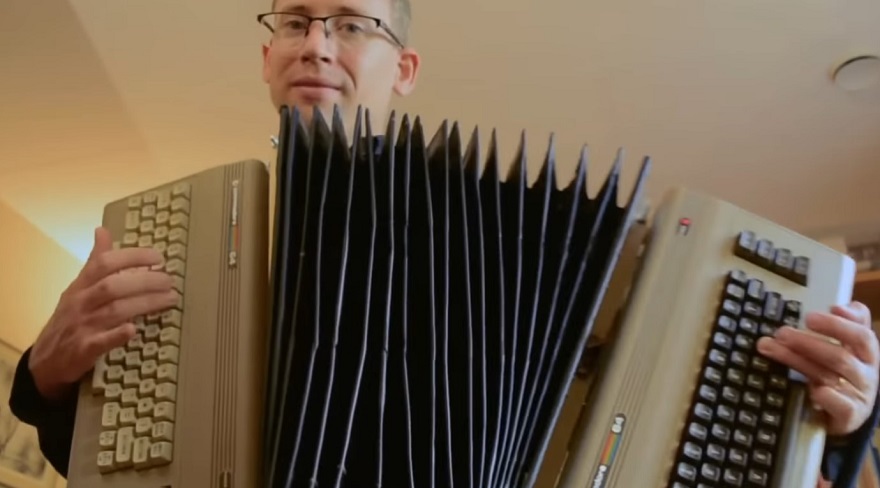 While most would agree that the Commodore 64 was one of the most iconic home gaming systems ever created, I doubt that you'd think it was possible to attempt to modify it for any other kind of practical use. – Following a video released by Linus Åkesson, however, through a combination of their musical prowess and technical know-how, they've officially revealed the Commodordion.
What it is? Well, it's basically a working accordion (of sorts) created with a couple of Commodore 64s and some old broken floppy disks!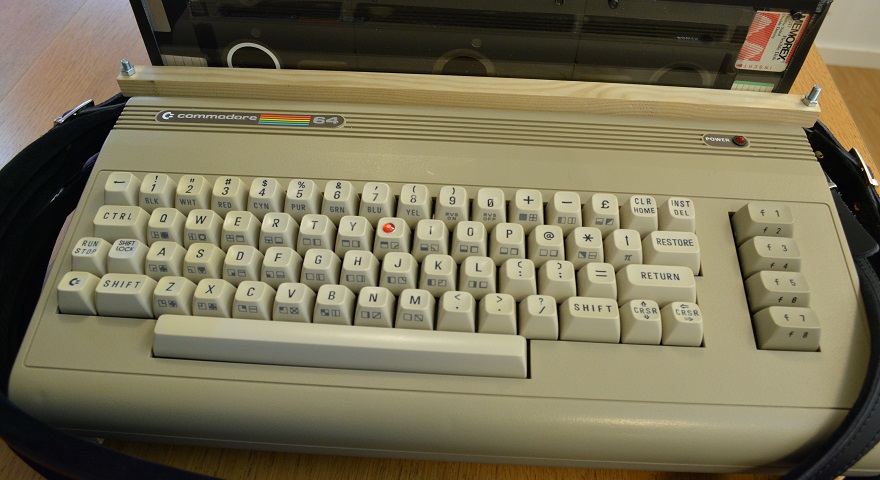 Turning Two Commodore 64's into an Accordion! – The Commodordian!
So, how on Earth does this work? Well, the Commodore 64 aspects of the design are fairly simple to understand as these effectively replicate the various buttons you have on an actual accordion to create both a melody and base/chord line. – The right-hand part does the main melody (the tune) while the left-handed part can be preset for a repeating loop which then, through the use of the keys, can set up a baseline and overall main chord which can then, through key presses, have its key changed accordingly.
The squeezebox part requires a little more explanation as, unlike an actual accordion, this doesn't require any airflow to produce noise. – What Linus Åkesson has done with this instead, therefore, is to construct it out of old 5 1/4″ floppy disks (to give it the right kind of visual appearance) and then have the movement pressure dictate the volume.
You can see it in action for yourself below.
What Do We Think?
Having a little musical experience myself, I have to say that I'm more than a little impressed with this creation and would love to try it out for myself. The only mild issue in that regard is that learning the accordion is often considered more difficult than the piano (the latter of which I only have a very tentative grip on).
If you would, however, like to learn more about this, you can check out Linus Åkesson's official links below:
What do you think? – Let us know in the comments!