Yuneec Typhoon @ CeBIT Preview 2017
---
---
---
Peter Donnell / 7 years ago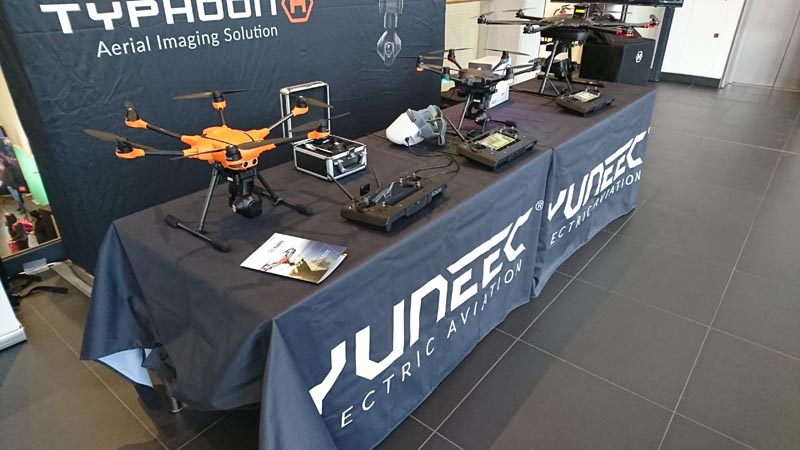 Drones are set to be a big part of CeBIT 2017, and here at the CeBIT preview we saw the latest drones from Yuneec, who are eager to show off their high-end Typhoon Aerial Imaging Solutions.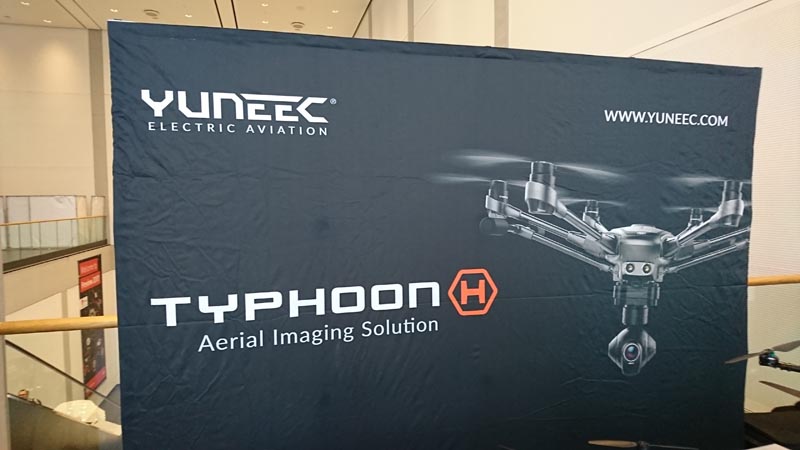 These high-end drones don't come cheap at around £2-4k+ each, but they're far from consumer models. Designed to be used by search and rescue, police forces, inspection teams, movie makers and more, they pack the latest and greatest hardware for high performance and reliability. The new motors are bigger than the old models, giving them more power, and they can operate to a range of around 2 kilometers.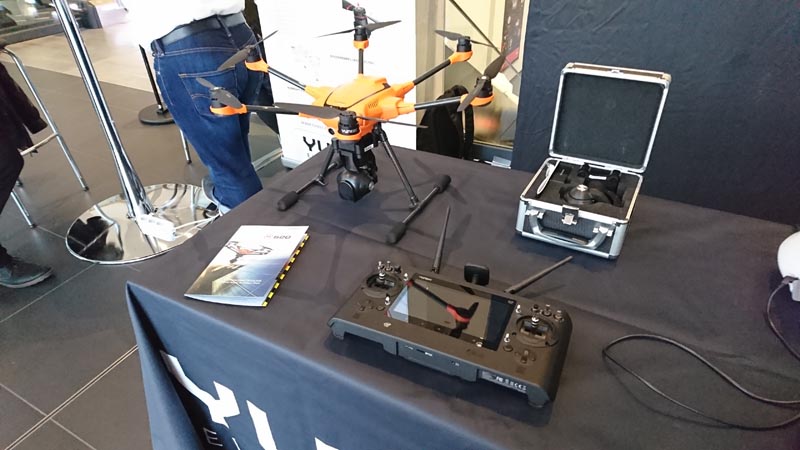 All three of the new models come with their latest Intel-powered controller. It features an Android touch screen interface, which comes with native Android app support, making it easy to create your own software for it. There are the usual dual-stick controls and shoulder buttons, swappable battery packs, powerful wireless antenna and much more built-in. There's also an HDMI out on the back for hooking it up to a TV for presentations, or even a VR headset. What's most impressive, however, is that it's light as a feather despite the large size of the controller. One controller can be used to control multiple drones too, handy if you have 6 drones on need to swap while another is being recharged.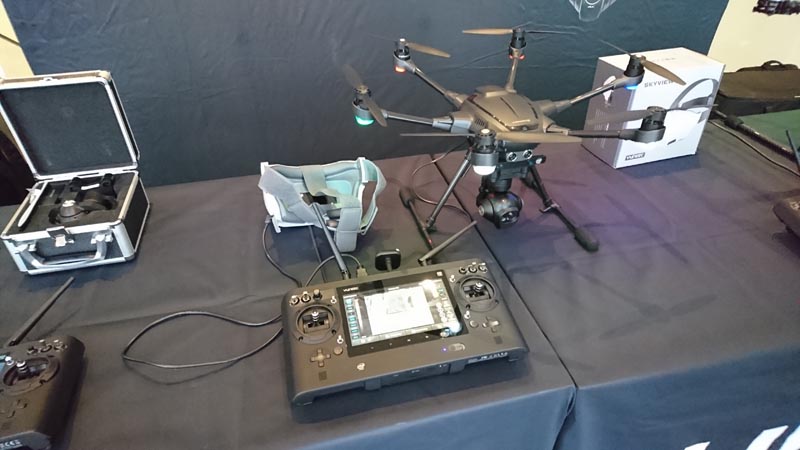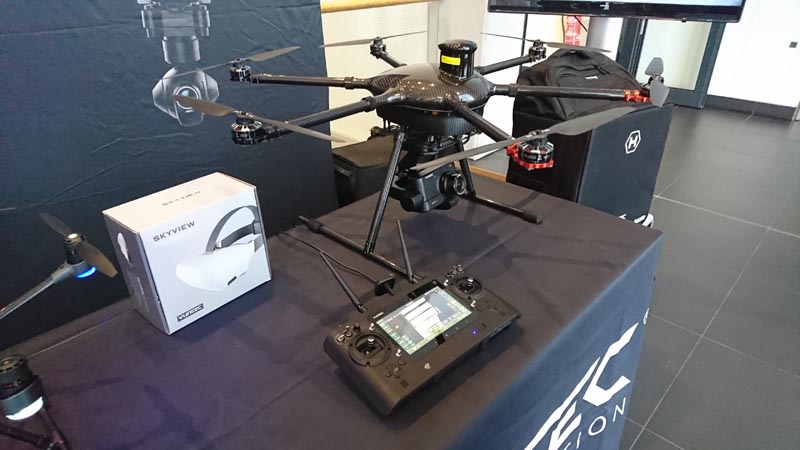 Naturally all the drones come with their high-end gimbal camera fittings, with controllable mounts and options for 4K video (30hz), infrared, heat mapping and more, meaning there's a wide range of uses for the range.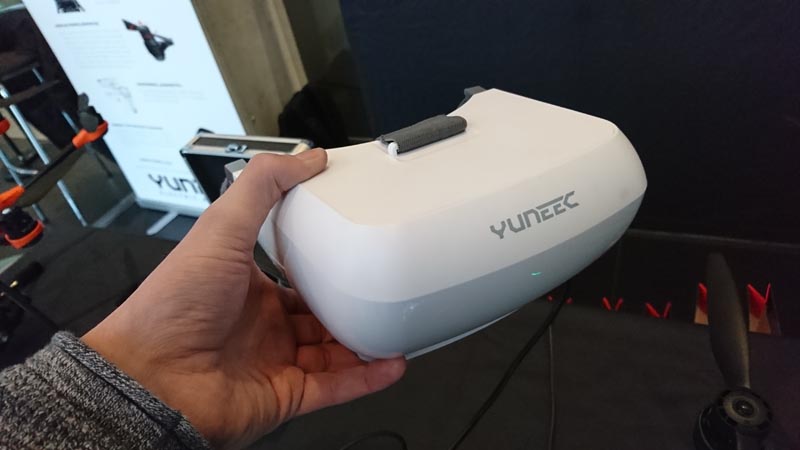 Need to take a closer look as you fly around? Why rely on the display on the controller when you can strap on the Yuneec headset and take first-person view. This could be a vital component for inspection and search and rescue work, plus it's simply cool as hell to get your eyes in the sky!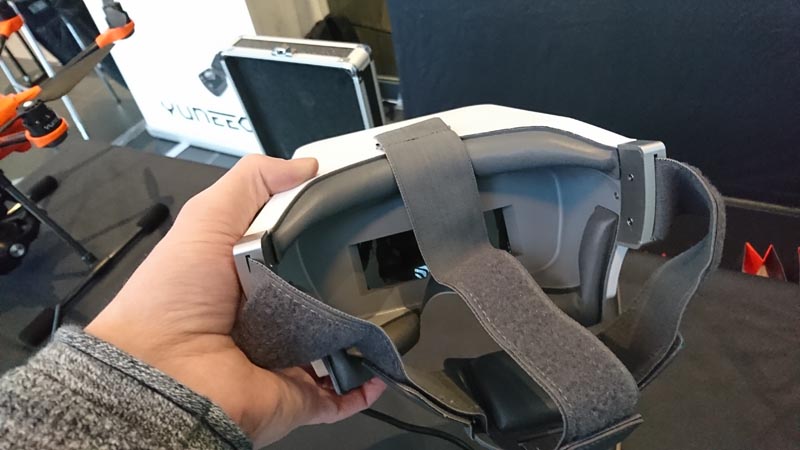 We look forward to taking a closer look at these drones at CeBIT 2017 main show in March!