ZADAK Launches SHIELD Double Capacity DDR4 Modules
---
---
---
Ron Perillo / 5 years ago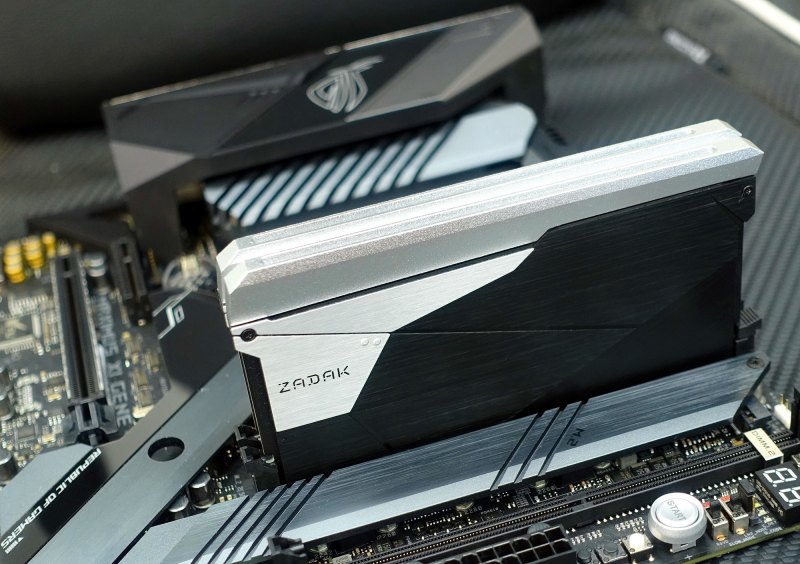 First Double Capacity DDR4
We got our first glimpse of ZADAK's double capacity DDR4 memory modules two weeks ago. Now this memory module is official, going by the name "SHIELD". It is easy to see why since it looks quite massive compared to a regular DDR4 module. In fact, it is almost twice as tall as a regular ZADAK RGB memory module. That is because it packs more memory ICs and has a larger PCB than a standard DDR4 stick.
According to ZADAK, each PCB is custom made with circuits designed exclusively to handle that a lot of memory ICs in one module. One stick alone packs 32GB of memory, so even mini-ITX motherboards can now have 64GB of DDR4. They have co-developed it with the ASUS ROG team. Naturally, it will be supported out-of-the-box on ROG MAXIMUS XI APEX, MAXIMUS XI GENE, and ROG STRIX Z390-I Gaming boards. The RGB LED lighting is also fully compatible with ASUS Aura Sync.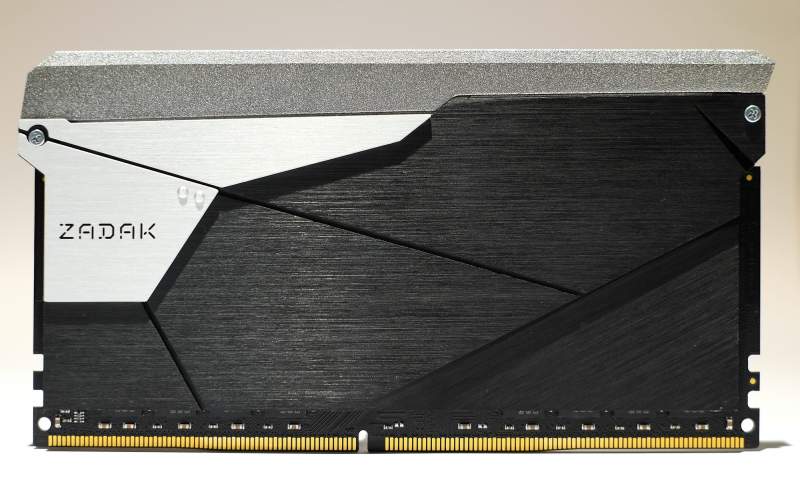 These ZADAK SHIELD DC DDR4 comes in single channel packaging as well dual-channel kits of 64GB (32GBX2). It also operates at 3,200MHz at CL14 timings, so its plenty fast for desktop use.
How Much are These ZADAK SHIELD DC DDR4 Modules?
These are launching sometime in late October and will be available in 3000MHz, 3200MHz and 3600MHz speeds. They are priced at $799, 899, and 999 USD respectively.