Zalman Reserator 3 Max AIO Review
---
---
---
Peter Donnell / 9 years ago
Introduction
---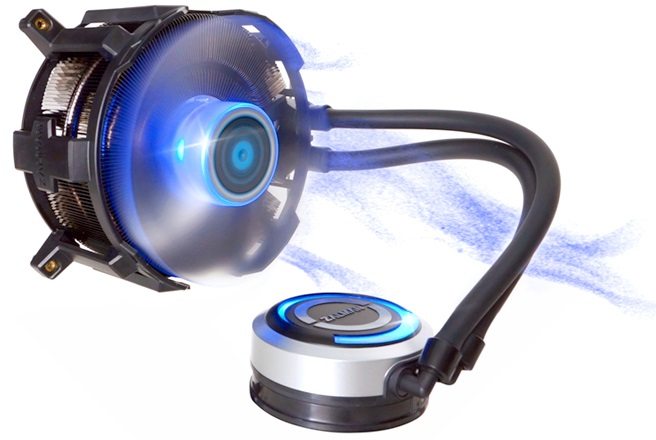 With nearly 15 years in the business, Zalman have built themselves quite the reputation. They have a loyal following thanks to their high build quality and innovative designs. I must admit, Zalman may not be the first brand that spring to mind when your thinking about components, but we've been eager to see what their new all-in-one water cooler can do non the less.
All-in-one (AIO) watercoolers are more popular than ever, in fact it may be safer to say that water cooling is more popular than ever, AIO coolers just make it easy and more accessible to those who don't want to build custom loops. AIO are often much cheaper than a custom radiator / pump configuration and offer near plug-and-play compatibility with super low maintenance. For the most part, water cooling can offer improved performance over air cooling and reap huge benefits for overclocked systems, so it is easy to see why people are so attracted to it.
Below we have a quote from Zalman's website that details the special coolant they've used to fill the radiator, something which combined with the overall design, won Zalman an Innovation Award at CES 2013;
"Zalman with its unique technology came up with the world first nanofluids refrigerant applied cooler to maximize the cooling performance."

Using nanofluids coolant improves thermal conductivity by mixing nanoparticles with fluids.
Nm (nanometer): an SI unit of length, equal to 10?9?m (a billionth of a meter).
So with Zalmans reliable history of making CPU coolers and high consumer demand for accessible and powerful water coolers, the Zalman Reserator 3 Max has a lot to live up to, so let's get right to it and see what Zalmans new cooler has to offer.
As you can see it's fairly well equipped and while the radiator does mount on a 120mm fan mount, it isn't a typical 120mm radiator due to its unique design and integrated fan, but well take a close look at that in a moment.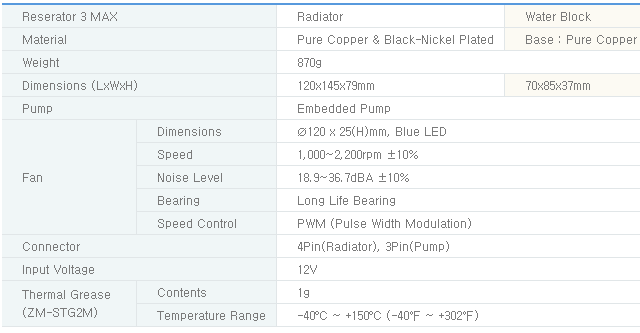 As you can see from the chart below, the Reserator 3 Max comes with a wide range of support for pretty much all major sockets and CPUs for the last few years, ensuring wide support for all kinds of systems from entry to enthusiast level.
The packaging is nicely designed, featuring a cool looking image on the front that looks like a re-imagined arc reactor from Iron Man.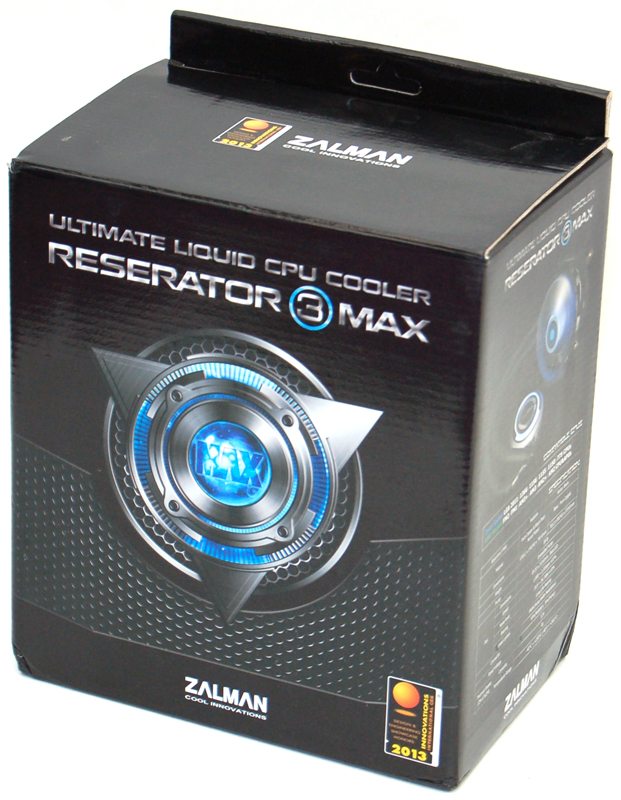 Around the back we have a quick run down of the major features such as the dual radial radiator design, extra fan support, 120mm built-in fan and the blue LED lighting.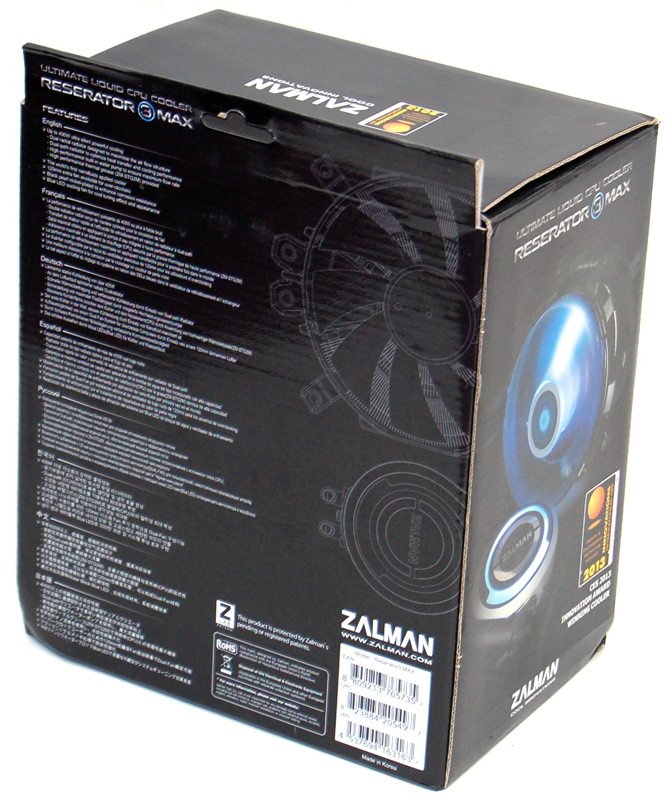 In the box I found a package full of mounting components, an installation manual and of course the CPU cooler.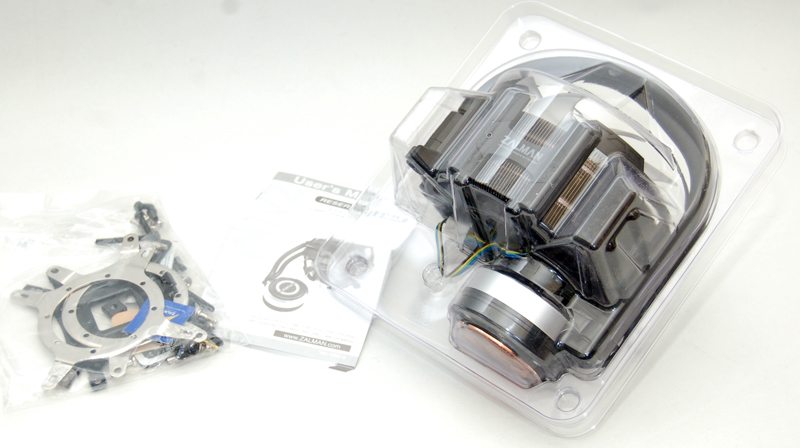 The mounting kit consists of a multi purpose back plate, an AMD bracket and an Intel bracket.

In the other we have some thermal paste, four bolt clips, four long mounting screws (used to add an extra 120mm fan), A sticker, a dual sided sticky pad and an assortment of screws and bolts for holding everything else in place.