Zano Expenses Revealed
---
---
---
Gareth Andrews / 7 years ago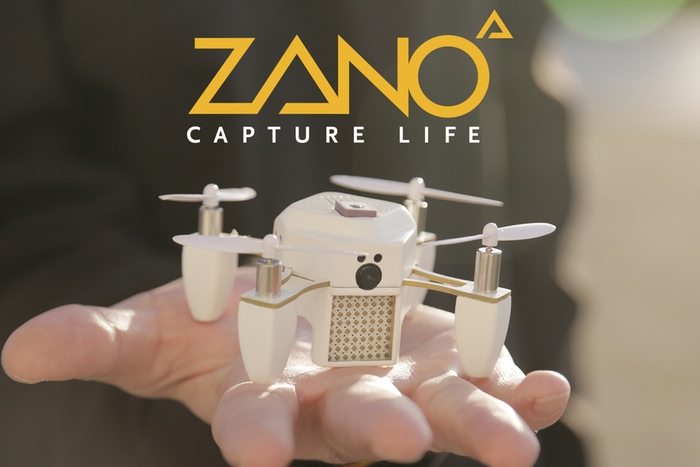 Kickstarters are becoming all the more popular these days. With anyone being able to come forward with an idea and express it to the public. That very same public then support it by pledging money, normally in exchange for early backing rewards, and watch as the inspired products and creations come alive. Ideas range from the insane to the ridiculous, with some in between including bringing back old series like Mystery Science Theater 3000  to creating the NoPhone, a plastic block shaped like a phone with the intent to help people who are "addicted" to their phones. There is one problem though with a system like this, and that is that the developer, after getting funded, can actually supply their product.
Most projects include stretch goals, where if a certain level of funding is reached, new features or additions are added to the product. This means that people are rewarded for over supporting projects, and the Zano is one such example of a project that reached beyond its goals.
The Zano is a mini drone built by Welsh start-up, Torquing Group. It received large amounts of public attention and ended its Kickstarter with a whopping £2,335,119. The original target, as set out in their stretch goals, was a mere £125,000 (just under 0.02% of the end result). So why are none of the drones operating as they are meant to? That is if your one of the lucky ones to actually receive a Zano, many are still yet to receive theirs.
In their latest update, as requested by their backers and Kickstarter themselves, a full review of their expenses have been revealed, in an attempt to find out why and how such an over funded project can fail to produce anything close to its initial goal.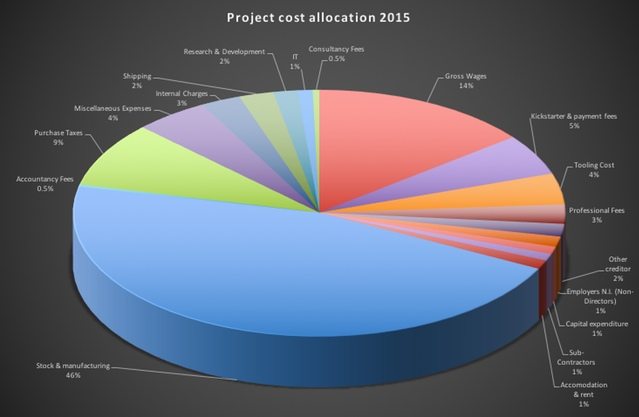 Featuring a colorful pie chart, the update shows that 46% of the funding went on Stock & manufacturing (roughly £1,074,154). Citing developments made during the initial stages, including the "creation of a bespoke and automatic testing rig had significant financial and timeline impacts upon the project".
They go on to explain that delays in shipping dates coupled with problems encountered with calibrating the "product in large volumes" affected the basic performance in large amounts of their production units.
We've reported on the Zano before, as have groups like the Ars Technica, who stated that when they visited the site to report they weren't able to see the drone in flight.
Kickstarters are great adventures for people to support, but these few times when companies over promise and oversell millions of pounds from everyday supporters has to make you worry about just how can you trust schemes without seeing the product with your own eyes?