ZOTAC Finally Has NVLink Bridges for their RTX Video Cards
---
---
---
Ron Perillo / 2 years ago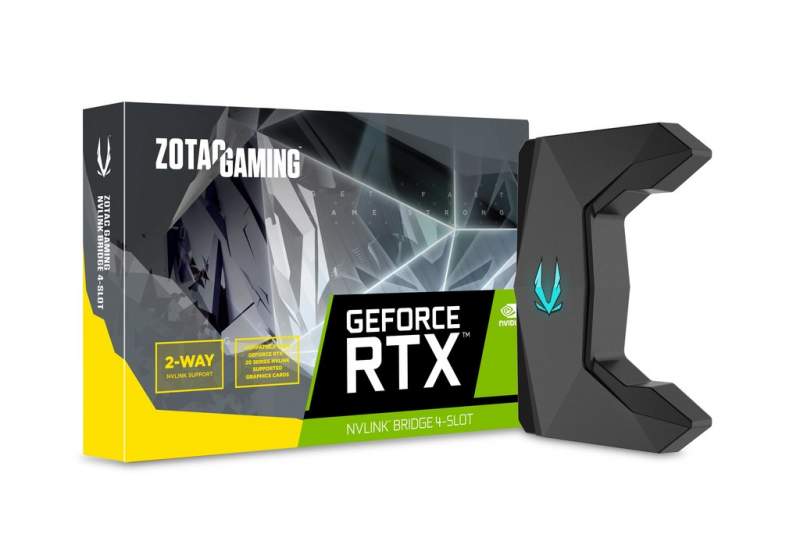 ZOTAC NVLink with Spectra Lighting
ZOTAC has finally released their own NVLink bridge for NVIDIA graphics cards. ASUS was the first to announce their own custom design. With Gigabyte and EVGA eventually following a few weeks later. Like these other NVLink bridges, ZOTAC's solution compliments their own video card design.
Moreover, it also has built-in Spectra RGB LED lighting, for a little bit of aesthetic flair. This Spectra lighting is controllable via ZOTAC's Firestorm software. Furthermore, users will be able to synchronize it with other Spectra compatible RGB LED lighting.
What is an NVLink Connector Anyway?
The NVLink connector is the new standard for multi GPU use, originally appearing in NVIDIA's Quadro cards. The old SLI connectors were simply intended for syncing framebuffers between cards. Furthermore, those have a limited bandwidth of only up to 4GB/s.
Meanwhile, NVLink specifies point-to-point connections with data rates reaching up to 50GB/s on RTX 2080 Ti and 100GB/s with the latest Quadro RTX 6000/8000 video cards. So naturally, it makes sense that it displaces the old SLI bridge.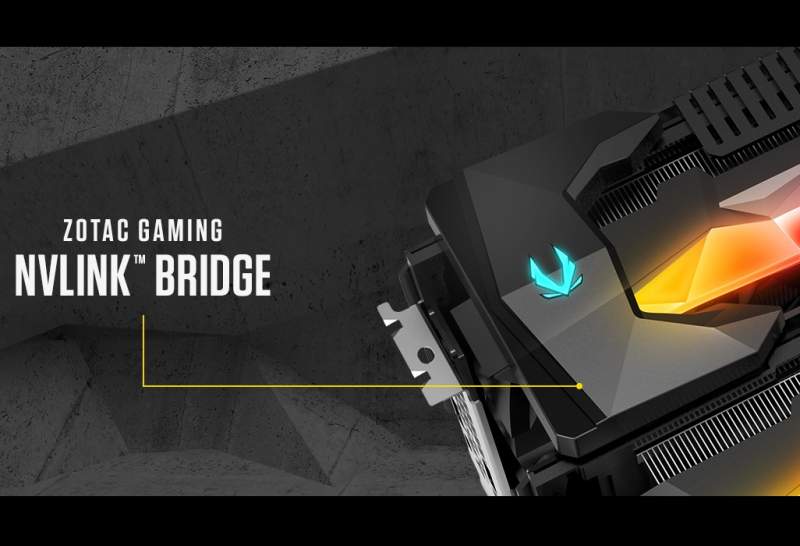 This bridge is available in two variants: 3-slot and 4-slot. The 3-slot variant has a 60mm gap between both NVLink connectors. This supports SLI setups of dual-slot cards with a PCI-e slot in between, or triple-slot cards with no space in between.
Meanwhile, the 4-slot variant has an 80mm gap. This is ideal for motherboards with a two PCIe slot gap between the two PCIe x16 slots.