Zotac Upgrades PICO Pocket-Sized Systems at CES 2018
---
---
---
Peter Donnell / 4 years ago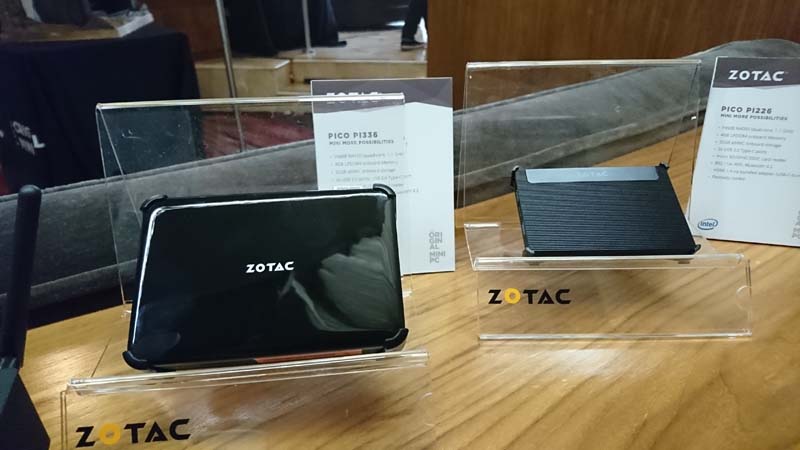 PICO
Tired of those full-size ATX desktop systems? Yeah, me neither, but there are certainly some cool alternatives. The Zotac PICO range are the smallest desktop computers out there right now, and they're barely bigger than a credit card. Despite their small size, they still pack Intel N4100 and N4000 processors, 4GB of RAM, 32GB of eMMC storage, and more.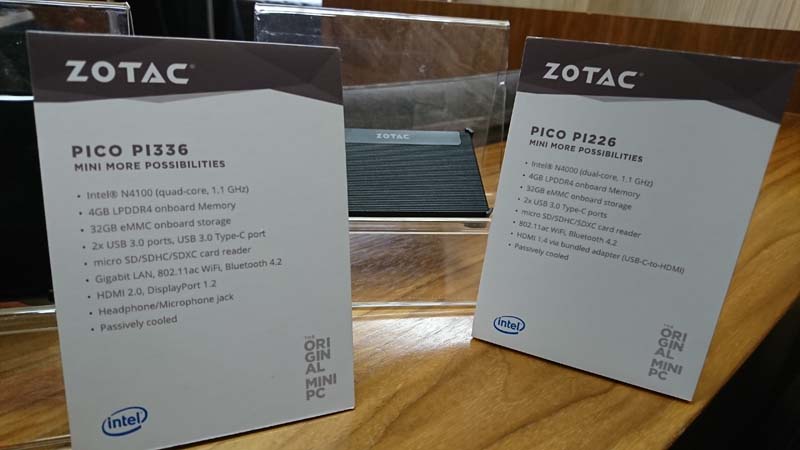 Despite their small size, you'll be impressed to see they offer both HDMI and DP connections, high-speed 802.11ac WIFI, Gigabit LAN, Bluetooth and a card reader. Their more powerful PICO P1335 also offers VESA mounting, passive cooling and as you can see in the demo setup below, is great for portable display systems.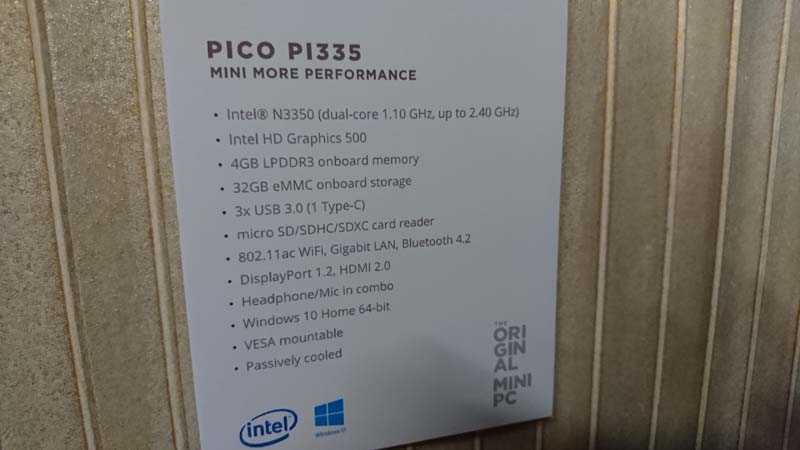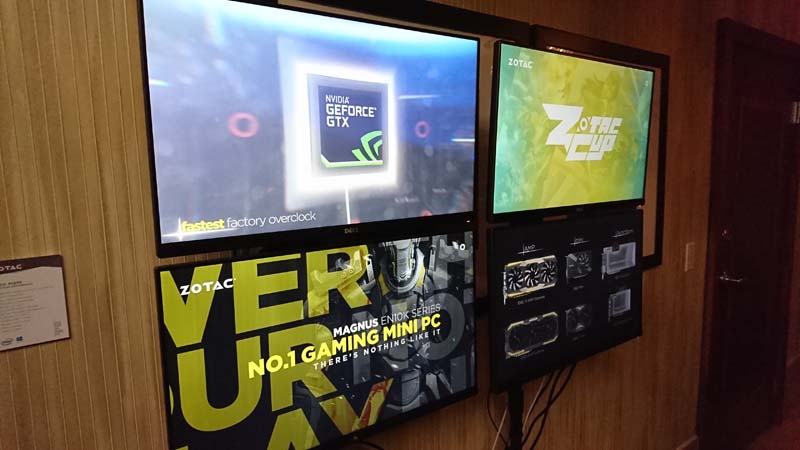 No word on pricing, but expect these to hit the market any time now. What do you think, would you have a good use for such a tiny system? Let us know in the comments.