Zuckerberg and Chan Giving 99% of Their Facebook Shares to Charity
---
---
---
Gareth Andrews / 7 years ago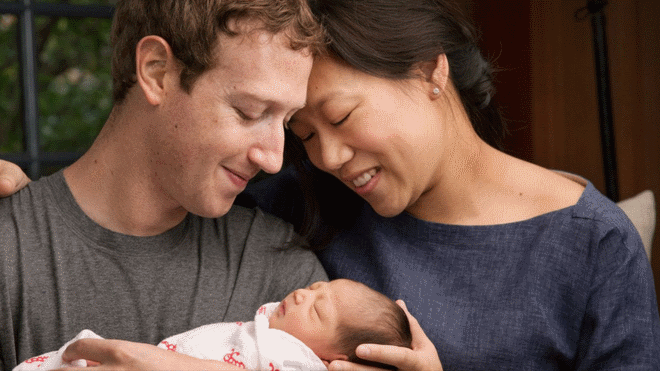 Mark Zuckerberg is not one to shy away from the public spotlight with his charitable activities. Facebook is part group providing refugee camps with internet and recently joined with another billionaire, Bill Gates, to help fund renewable energy. Today though he has shocked the world with two major announcements.
The first announcement was the birth of Zuckerberg's daughter, Max, to wife Priscilla Chan. Alongside this announcement came one that has surprised many, the creation of the Chan Zuckerberg Initiative. This will be done by their latest pledge to give away 99 percent of their Facebook shared to charity throughout their lives.
At this moment in time, that 99% is valued at a staggering $45 billion, one of the highest charitable donations in history, obviously! The announcement was made in a note to their daughter on Facebook. Working to promote the values of equal value and "pushing the boundaries on how great a human life can be", the note continues to state that they love Max and "feel a great responsibility to leave the world a better place for you and all children".
We've seen how Facebook can be used to reunite families, and even lost pets, now we could see it take a step to making the entire world a better place.
Congratulations Mark and Chan and thank you.