Zyxel Started to Ship The Cloud-Managed Nebula Family
---
---
---
Bohs Hansen / 7 years ago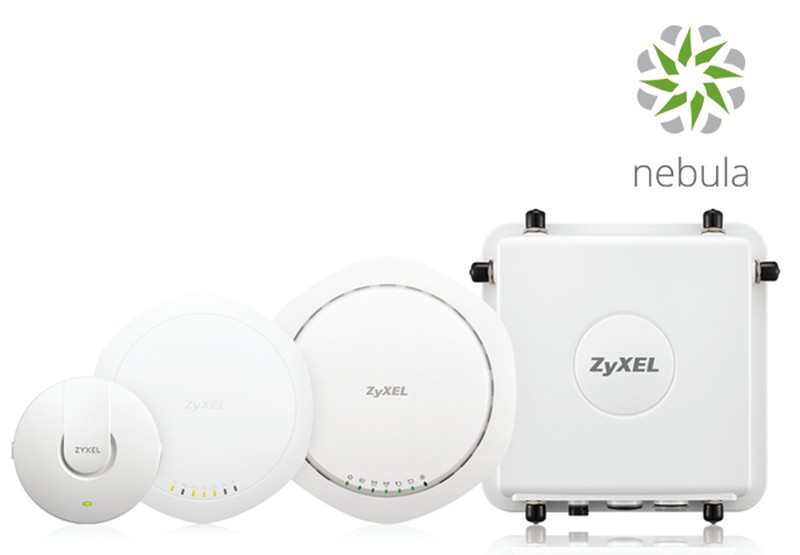 Zyxel introduced their new Nebula family about a month ago and now the first devices in this series have begun to ship and are available to customers around the world. The first products in the new Nebula family to be available are the 11ac access points and Gigabit Ethernet switches.
While there are plenty of routers and switches on the market already, the Nebula family does have a thing that isn't as common as the devices themselves and that is the user interface. The Nebula series allows IT administrators to securely monitor and manage the networks at all their locations in real-time from a single dashboard. Utilizing the powerful web-based Nebula management interface to manage Zyxel's growing family of Cloud-managed access points and Gigabit PoE switches centralizes the IT function and eliminates the requirement for highly-trained IT staff at branch locations.
The dual-band Nebula Cloud Managed 11ac Access Points feature a zero-touch deployment by auto-configuring themselves after installation and automatically connecting to the Nebula cloud enabling the APs to be deployed at remote locations by non-IT professionals. Features including Dynamic Channel Selection, Load Balancing, and Smart Client Steering, combined with 11ac speeds provide fast, stable, reliable wireless connections for maximum productivity. The Nebula APs also feature enterprise-class security to protect the network and its connected resources.
NAP102 802.11ac Dual-radio Nebula Cloud Managed Access Point (MSRP $325)
NAP203 802.11ac Dual-radio Dual-optimized Antenna 3×3 Nebula Cloud Managed Access Point (MSRP $475)
NAP303 802.11ac Dual-radio Smart Antenna 3×3 Nebula Cloud Managed Access Point (MSRP $915)
NAP353 802.11ac Dual-Radio External Antenna 3×3 Outdoor Access Point (MSRP $1,599.99)
The new Layer 2 Nebula Cloud-Managed PoE Switches are feature-rich Layer 2 switches that naturally can be completely managed from the Nebula cloud. The cloud-based management interface provides site-wide configuration and monitoring on all ports, which allows multiple switches to be configured at the same time with a single click over the web. The new switches also offer zero-touch deployment by automatically downloading network configurations and enabling auto-provisioning to eliminate the need for on-site network professionals.
Featuring a high power budget of 375 watts, the Nebula switches make it easy and convenient to deploy PoE-enabled devices such as access points, IP cameras, and VoIP phones.
NSW100-28P 24-Port GbE Nebula Cloud Managed PoE Switch (MSRP $690)
NSW200-28P 24-Port GbE Nebula Cloud Managed PoE Switch with 10GbE Uplink (MSRP $915)
The ZYXEL Nebula access points and switches come with a one-year service license and carry a limited lifetime warranty and US-based phone technical support. Three and five-year service licenses are also available as optional choices.