AMD confirmed the delay of Radeon HD 8000 series GPU
---
---
Roshan Ashraf Shaikh / 2 years ago

0 Flares

Made with Flare

More Info

'> 0 Flares ×

Last time it was pointed out that both Nvidia and AMD would be delaying the releaseof their new generation graphic cards. For now, AMD have confirmed that they have delayed the launch of the newer gen GPU and instead concentrated on the Radeon HD 7000 series.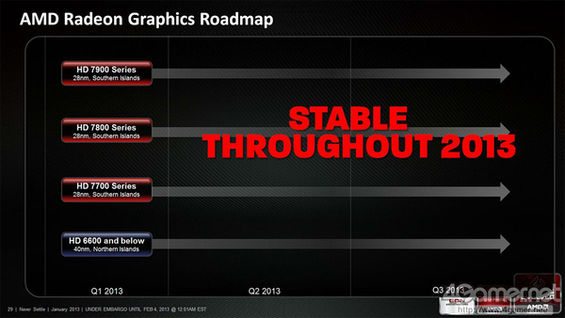 It's even confirmed that their Radeon HD 8000 series graphic card is nothing more than a re-brand of their existing lineup.
For now, AMD will be concentrating on 28nm GPU for next generation consoles, including the PlayStation 4 which is scheduled to be showcased in this month's Sony PlayStation event.
Via: Toms' Hardware
0 Flares
Made with Flare

More Info

'>
0 Flares
×