2 Major South Korean Banks and 3 Broadcasters Brought Down
---
---
---
Roshan Ashraf Shaikh / 10 years ago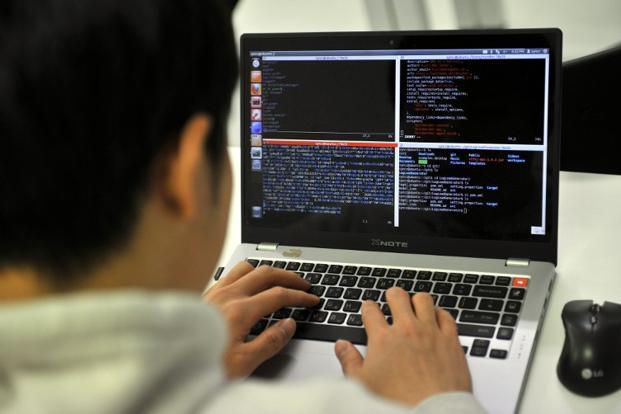 It has been found by the officials in Seoul that the breach in Seoul's 2 major bank and 3 broadcasting companies were traced to a server in China, a country well known to be used by North Koreans for hacking. Because of this, there has been issues risen in the country as the world's most wired economy seems more and more vulnerable.
China's Foreign minster said that these attacks are more of a "global issue" done by anonymous people and often cross-border. The ministry's spokesperson said,""Hackers often use the IP addresses of other countries to carry out their attacks."
A South Korean based government official blamed Pyongyang, North Korea as the source of the online warfare, but the police and their computer crime agency said that it will take months to verify that. Jang se-Yul, a former North Korean solider who defected to the South in 2008 said that North has 3,000 troops, including 600 professional hackers in their cyber unit.
Jang also said,"I don't think they will stop at a temporary malfunction. North Korea can easily bring down another country in a cyber-warfare attack."
However it should be noted that the majority of North Koreans have no access to a computer, let alone the internet as its the policy of Kim Jong-un in an effort to limit outside influence. So whoever has access to the internet is mostly used for military purposes. A nominee who is set to be South Korea's next Intelligence chief said that it is believed that most of the 70,000 cyber attacks over his country's public institutions over the part years are from the Noth.
The professional hackers in North Korea called "cyber-warriors" enjoy luxury apartments for the part they've played, defines it as the new type of warfare against South Korea.
Lee Dong-hoon, an IT security expert in Korea University, Seoul said, ""North Korea can't invest in fighter jets or warships, but they have put all their resources into raising hackers. Qualified talent matters to cyber warfare, not technology."
Source: Reuters