20th Anniversary PS4 "Accidentally" Sold for $1
---
---
---
Ryan Simmons / 8 years ago
Polygon reports that someone "accidentally" ended up selling one of those ultra-rare 20th Anniversary PS4s on eBay for an insane $1.
It's not known how eBay seller medman6107 managed to end up pulling off the monumental mistake – monumental considering one recently sold for a verified $15,100. Polygon also outlines a number of other interesting points regarding sales of the console – someone rather stupidly ended up buying a picture of one of the consoles for $500, while the cheapest actual sale of the console was $830.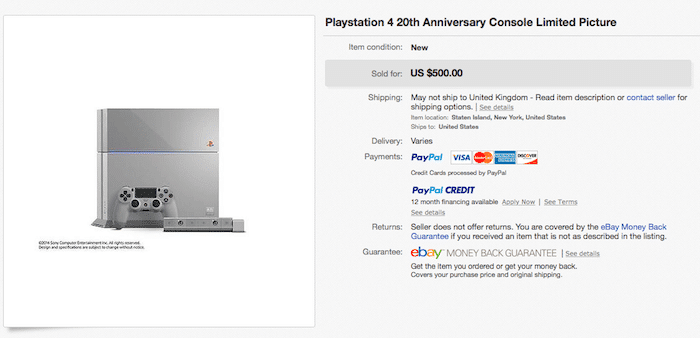 The console was released last week and sold out following unprecedented demand. They feature a unique grey design, meant to resemble the design of the original PlayStation. The console also features a small plaque detailing which number it is out of the 12300 made.
Source: Polygon