AMD Unveils Radeon Pro Duo 3DMark Performance – Capsaicin
---
---
---
Samuel Wan / 7 years ago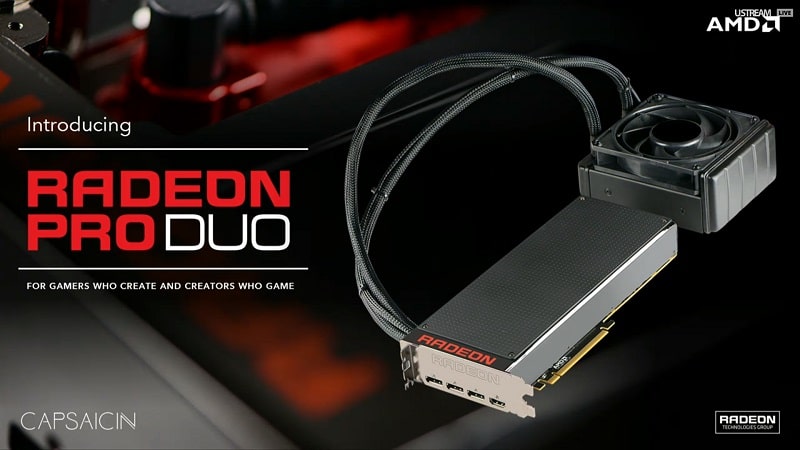 Being the fastest single-card graphics card to date, we all know that AMD's new Radeon Pro Duo is fast. Just how fast though is the dual-Fiji giant we don't yet know though the 16TFOPs number and similar performance to 2 FuryX's do give a rough estimate. To shed some light on the card, we do have some internal benchmarks of 3DMark AMD has run with their latest and great graphics card.
Testing conducted by AMD Performance Labs as of March 7, 2016 on the AMD Radeon™ Pro Duo, AMD Radeon™ R9 295X2 and Nvidia's Titan Z, all dual GPU cards, on a test system comprising Intel i7 5960X CPU, 16GB memory, Nvidia driver 361.91, AMD driver 15.301 and Windows 10 using 3DMark Fire Strike benchmark test to simulate GPU performance. PC Manufacturers may vary configurations, yielding different results. At 1080p, 1440p, and 2160P, AMD Radeon™ R9 295X2 scored 16717, 9250, and 5121, respectively; Titan Z scored 14945, 7740, and 4099, respectively; and AMD Radeon™ Pro Duo scored 20150, 11466, and 6211, respectively, outperforming both AMD Radeon™ R9 295X2 and Titan Z.
According to AMD, the Radeon Pro Duo is undoubtedly the fastest card, at least according to 3dMark Firestrike. At Standard (1080p), the Pro Duo manages to have 134% of the Titan Z's performance, a card that Nvidia priced at $2999 at launch. The lead only grows at Extreme and Ultra with 148% and 152% respectively.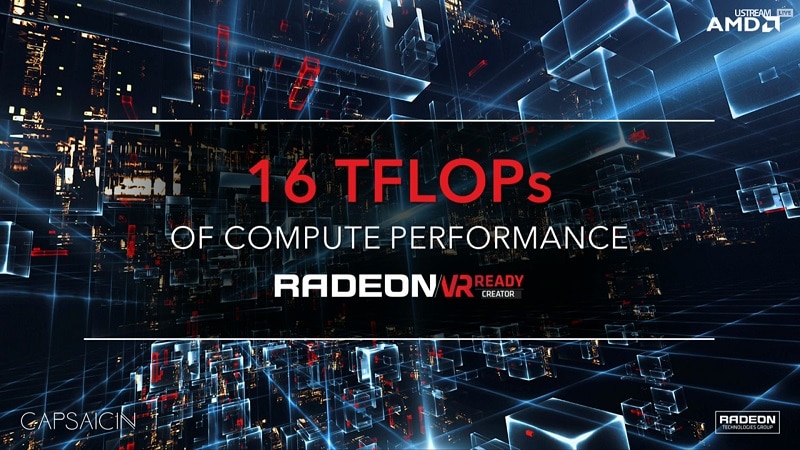 Against the R9 295X2, the Pro Duo still manages a decent lead, with about a decent 120% lead across all settings. While lower than the 140% you might expect from a pure hardware standpoint, the 4GB of HBM1 and the limits of GCN do play a role. It does mean there won't be any surprises fo users running 2 Fury or FuryX's in CFX as they won't have anything to worry about. The biggest question is if the card is worth the premium over running your own CFX solution, a question many dual-GPUs cards have faced.