Massive 32 Core 64 Thread Intel CPU Spotted in Geekbench
---
---
---
Samuel Wan / 5 years ago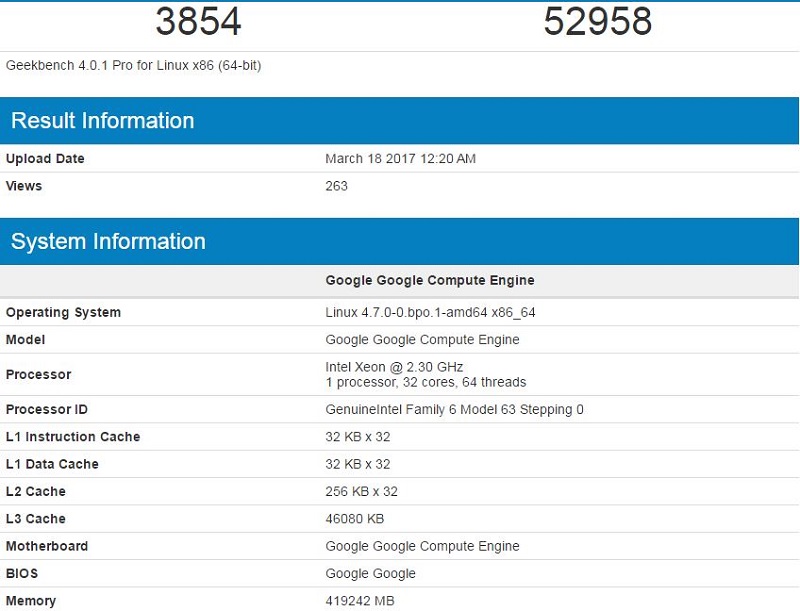 Over the past several generations of Xeon processors, Intel has slowly added to their maximum core count, usually not by too much. With the latest generation of Xeon Purley Skylake processors, the company is kicking it up a notch with the number of cores available. In a recent Geekbench 4 benchmark, we have appears to be 32 core 64 thread Xeon CPUs making the rounds.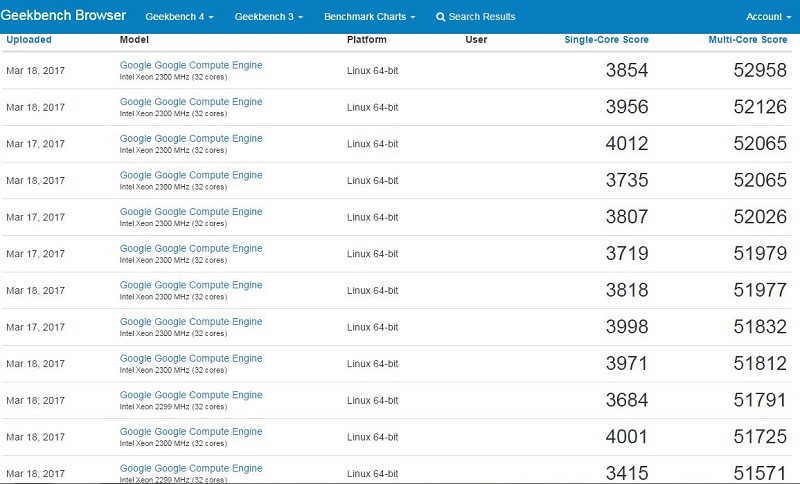 This Skylake-EP Xeon part clocks in a 2.3 GHz which is pretty impressive given the massive die size. The chip manages up to 52958 in Geekbench 4 multicore and 4012 in single core. Compared to the current top end 24 core 48 thread parts at 2.4 GHz, we are seeing a quite sizeable performance increase. A massive 46 MB of L3 cache is available on top. We should also see support for AVX 512, the new UPI(Ultra Path Interconnect) that replaced QPI and the new Storm Lake Omnipath Architecture interconnect.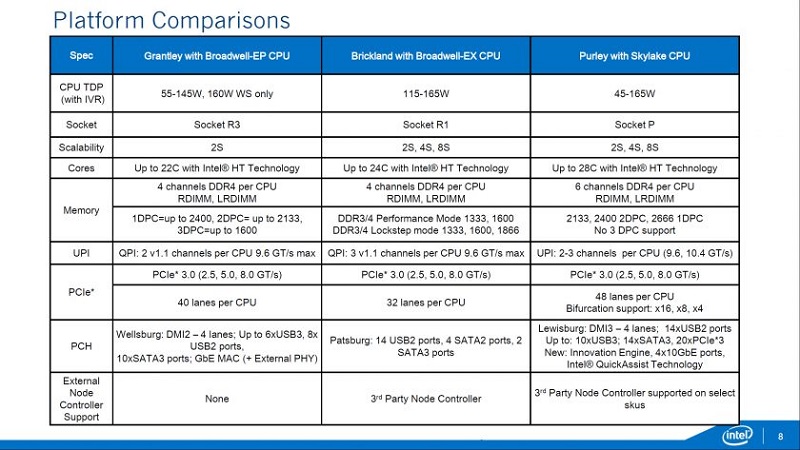 The chip itself is intriguing as Intel has previously not mentioned a 32 core part, with only 28 cores being the official maximum. This new chip may be a response to AMD's new Naples platform which offers 32 cores and 64 threads as well. Given the strong clock speeds and superb IPC offered by the Zen architecture, it appears Intel is feeling the heat from the competition. As the enterprise market is the largest and most lucrative, it's no surprise that the company will do anything necessarily to maintain their marketshare.